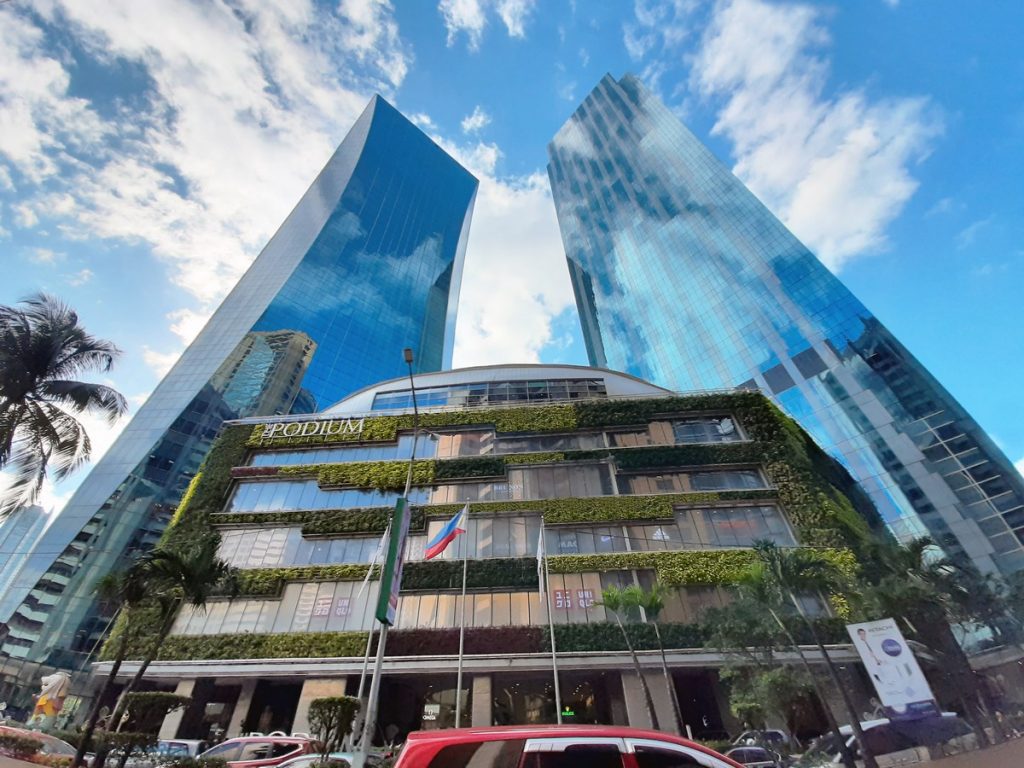 Design Principal of award-winning Arquitectonica speaks to PRC Magazine about sustainability, the challenges of Covid and the future of retail.
(按此瀏覽中文版)
It's been almost four years since John Pauline took over the helm at award-winning Arquitectonica Asia office in Hong Kong. As Managing Director and Design Principal, he has been a key designer of some of the world's most high profile projects, not least the Watercube at the National Aquatic Centre, for the Beijing 2008 Olympic Games. As a world leader in sports design he has worked on six consecutive Olympic Games, and was the only full time foreign design consultant of every sports venue for the Beijing Organising Committee.
But John's expertise is not limited to sports design. With offices in Miami, New York, Los Angeles, Paris, Hong Kong, Shanghai, Manila, Lima and Sao Paulo, Arquitectonica is a major presence on the international stage. And whilst in Asia Arquitectonica's portfolio also includes Festival Walk and Cyberport Technology Campus in Hong Kong, the Agricultural Bank of China and China Construction Bank headquarters in Shanghai and the International Finance Centre in Seoul, John is keen to point out that Arquitectonica's headquarters in Miami works directly with every office outside the US. In Particular, John works with Bernardo Fort-Brescia, the founder and lead designer of the international practice.
The Miami office is strongly connected to all of Arquitectonica's projects in Asia, and in terms of leadership collaborates at every level with its offices around the world.
Arquitectonica's expertise in the design of integrated mixed use developments involve complex combinations of office, hotel, leisure, retail, residential and cultural functions, where sustainability underpins a philosophy focused on ecologically sensitive, yet commercially viable design. The practice also specialises in integrated mixed-use developments involving complex combinations of office, hotel, leisure, retail, residential and cultural functions, and is a keen advocate of sustainability, which John says underpins Arquitectonica's design philosophy.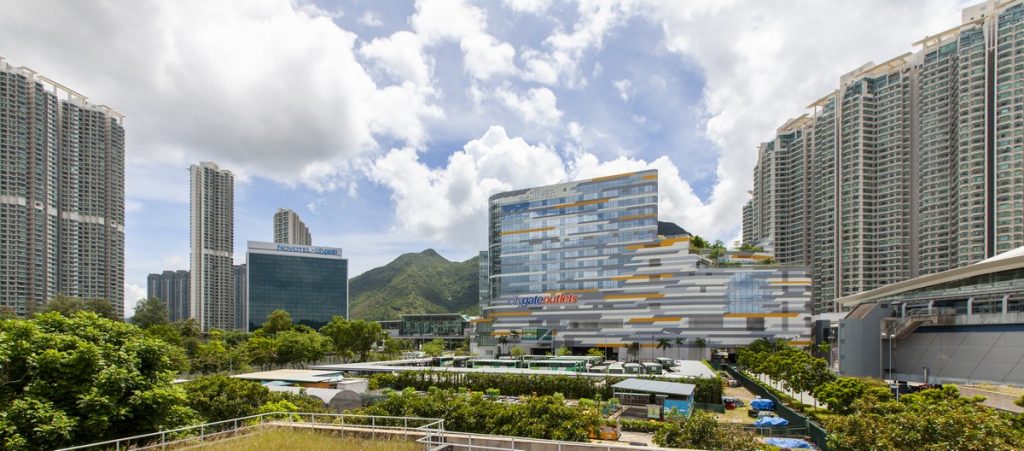 Building on sustainable design
Arquitectonica's focus on producing ecologically sensitive yet commercially viable designs is widely recognized alongside the firm's ability to create unique forms of memorable imagery in close to harmony with the environment. By exploring the complex challenges of contemporary builds and natural environments, Arquitectonica works to develop solutions that balance a modern aesthetic with an environmentally sensitive practice of creating value and identity whilst preserving a location's geographic character.
"My first ten years in Asia we, as architects, were pushing hard for sustainability but were often met with some resistance from clients. But in the past three to four years in Asia we've seen a wonderful change in direction where clients are pushing for sustainability," observes John. "Sustainability is no longer an optional add-on, and it's something that has become a central theme in architectural design. Clients are responding to financial giants such as BlackRock and other entities that won't even consider lending or including buildings that are not sustainable within their investment strategies. It's a major positive for us that sustainability is no longer a trend and that clients are moving forward and adapting to it as a necessity," he adds.
"For us, aside from an authentic design process that preserves the ecological and cultural environment, sustainability is also about the devices and tools that we use. We always try to use locally sourced materials that don't require enormous transportation elements. This lowers the overall carbon footprint and sustainability is embedded into the construction methodology of the buildings themselves. We also work to incorporate operational efficiencies into our designs, whether it be the lighting choices or other factors that can reduce the amount of energy loads on the project."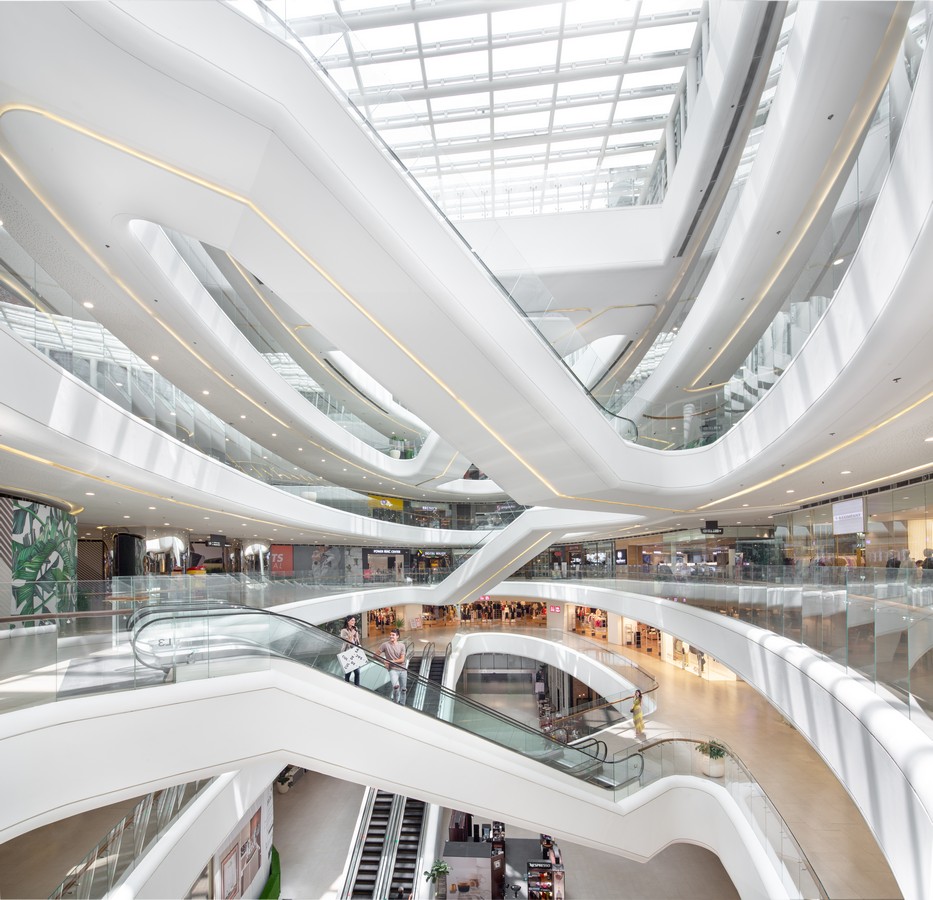 Challenges past and present
Clearly sustainability has come a long way in the past few years and is no longer just a buzzword. Our ability to take on board the challenges presented by global warming and a worldwide pandemic will affect generations to come. There is no doubt that the Covid has affected all our lives and on a positive note has forced us to take a pause and take stock. Things we once took for granted have been brought into question and have forced us to change our habits, not least how we travel, work and shop.
From a retail perspective Arquitectonica works to create retail architecture that defines the destination and enhances the shopping experience. For John, this has called into question just how architects are being forced to question the intristic value of the retail experience.
"Retail was already changing even before Covid. There was already a lot of consideration in terms of what needed to happen to retail and how it was going to change, predominantly because of the online shopping and how customers were interacting in retail more generally. The pandemic has really just accelerated the issues, and it is up to us as designers to come up with new ideas, to converse with the operators and clients to come up with the right solutions." Citygate Outlets and The Silveri Hong Kong – MGallery in Hong Kong, and the Podium Complex in Manila, are just two recent examples of complex retail projects we have worked on in Asia, both of which are similar in that they are situated on very complex sites."
Citygate Outlets and The Silveri Hong Kong – MGallery
Located in Tung Chung on Lantau Island, Citygate is a 50,307 sqm mixed-use complex that includes retail, a hotel, a public transport terminal and parking facilities. The development is connected to the existing adjacent Citygate Outlets shopping centre, an existing retail building located next to the project site.
Described as a meeting point between nature and urbanisation, the retail portion of the development symbolises the layered hillsides of Lantau Island. Meanwhile, with its glazed facades rising above the landscape, the hotel portion captures the skyline and surrounding views.
In terms of site planning, the development of the site called for the inclusion of the Public Transport Terminal or PTT on the ground floor and a commercial development above. However, the final building program developed by Arquitectonica went beyond any restrictions with a more dynamic design response to the planning criteria imposed on the developments. The proposal included a design that split the commercial component into retail and hotel portions through the creation of a layered design solution that stacks the various components, with parking and commercial access located in the basement levels, the PTT located at ground level and the retail and hotel elements above. The podium levels, which are given over to the retail development, connect back to the existing retail arcade and face inwards to the existing retail town square on the adjacent lot, are designed to further enhance a sense of destination within the community. With the retail component designed as an extension to the existing Citygate Outlets shopping Centre, shopping levels have been aligned with the existing development for a seamless integration. In addition the integration of terraces reduce building massing while going beyond general practice principles in creating unique outdoor experiences tailored to the surrounding environment.
Land Lease Conditions provided a number of challenges to the building program, from dedicated no build areas above and below grade through to the requirement for continual bus operation through the site to the adjacent existing PTT.
"The complexity of building something on top of an operating transport hub, to bring it in on time and on budget is extremely challenging, especially when dealing with multiple clients," notes John.
Arquitectonica's solution – which was integral to completing the project on schedule and maintaining a safe environment for passersby – was to review access and egress requirements for the busses across the site ultimately to provide a revised access location for the existing PTT which would allow for safe bus operation, secure access for passengers and prevent any cross circulation issues between the bus operations and the development of the remainder of the project site.
The fact that the retail business model and the hotel experience are generally at odds was another challenge, especially given that standard practice of retail businesses performing maintenance and shop fit out works during the evening or through the night when hotel guests are sleeping. This was a hurdle that Arquitectonica addressed through the consideration of structural borne and airborne acoustics, and ultimately how to avoid acoustic cross contamination between the hotel and retail components. The result was a two-step process utilized to separate the two through an acoustic air gap and introduction of a trip glazed façade assembly to the external curtain wall, and then separating the hotel structure from the retail structure using acoustic isolation pads. And while this technology is not new and is commonplace in bridge design, it is a new application in the building industry in Hong Kong.
"From a retail perspective we are working to design a development that optimises the opportunity to bring people together, enhance footfall. We are working to create a higher level of density and excitement within the buildings. Of course in the current climate we are looking at social distancing, so there is an enormous disparity between when you can try to achieve within a retail environment and what clients traditionally pay for. When you design a retail project, all these challenges need to be ironed out as the project moves forward, because some of them can be counterintuitive and in many way work against themselves when seeking to achieve those principles," explains John.
And while retail planning is a complex issue, what is clear is that the opening up of the hotel onto a roof deck of retail has resulted in a development that has seen Arquitectonica successfully integrate hotel and retail while complementing the landscape, providing a point of reference for future development in the area.
The Podium Complex, Manila
Located in the centre of the Ortigas District in Metro Manila, the Podium Complex consists of the 70,220 sqm Podium Mall; the 85,640 sqm East Tower, currently occupied the the Banco de Oro (BDO) Corporate Centre; and the 110, 120 sqm West Tower. Both office towers are 47 storeys tall, connected by the five storey Podium Mall, incorporating a basement supermarket and parking extending to six levels below grade. As a joint venture between one of the Philippines largest corporate entities, SM Group, BDO and Singapore-based Keppel Land, the entire project has been built in phases, starting as far back as 2002 and completed in 2019.
The masterplan arranges the towers at 45 degrees to the site in order to minimize direct views and provide a better, frontal response towards the main corner of Julia Vargas and ADB Avenue. The sculpted towers, whilst deliberately designed with distinct architectural forms to express the individual corporate identities required by the towers' owners, are integrated in planning and materiality to create a coherent composition. Fins and frit patterns enhance the forms, and provide added solar protection, while the cut and chamfered corners reduce turbulent airflow, while also increasing valuable corner spaces. Meanwhile, the monumental greenwall façade of the Podium Mall provides an environmentally sustainable and eyecatching identify for city's latest retail destination.
"Once again, this is a multi-client project. Not only do they want the project to be sustainable, they also want to the project to reflect that sustainability, which we achieved through the green wall of the façade," explains John. "Low power LED lighting allows the client to draw as little energy off the grid as possible," he adds. The mall circulation, with its main drop-off on ADB Avenue, and a secondary entrance on Julia Vargas, creates a natural short-cut between two of Manila's main streets, while tower connections at grade and L6 are designed to maximise retail footfall. Major components include a supermarket, foodcourt and cineplex, with a variety of F&B, lifestyle and fashion offerings.
Added restaurants and bars on the landscaped podium deck provide a welcome outdoor dimension to the mix, while the Pod, a sculptural, multipurpose hall, is an eye-catching centerpiece which has become a favoured venue for private, retail and corporate events. With simple, intuitive and uncluttered interiors, Arquitectonica have successfully maximised view-lines and natural daylighting, while creating a dynamic, organic feel through free-form curves and an oval atria. The Mall's large centre-court, designed to provide a communal hub for the whole development, is emblematic of Arquitectonica's design philosophy of community, sustainability and vision.