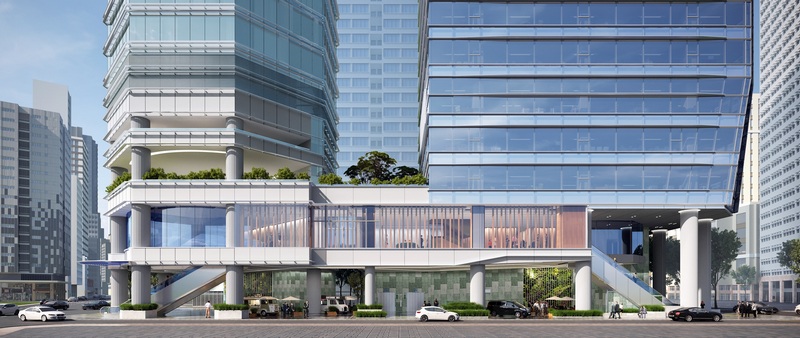 (7 December 2022, Hong Kong) Swire Properties is pleased to announce that its new Grade-A office building at 46-56 Queen's Road East has been named "Six Pacific Place". Located opposite Three Pacific Place, the Company's newest office tower marks the significant expansion of its greater Pacific Place portfolio. 28 Hennessy Road, the office tower adjacent to the new development, will be renamed as "Five Pacific Place".
(按此瀏覽中文版)
The pre-leasing of Six Pacific Place is gathering momentum, with a current preleasing commitment of 23% of the total floor area, or over 45,000 sq ft of the office premises being preleased. The new office tower is expected to complete in 2023.
"We intend to expand our core portfolio at Pacific Place over the next decade in accordance with our HKD100 billion investment plan," said Don Taylor, Director, Office at Swire Properties. "This eastward expansion of our Pacific Place portfolio is timely, given Admiralty's importance in what is likely to become the new core of greater Central, with its enhanced MTR connectivity across districts. Six Pacific Place is in a great position to benefit from the current flight to quality trend, where corporates are looking for modern and user-centric office premises with top ESG credentials, and a sense of community," he continued. "Given Hong Kong's growing importance to the future of the Greater Bay Area and as a global financial centre, we believe that there will be continued demand for premium triple Grade-A office space such as Six Pacific Place."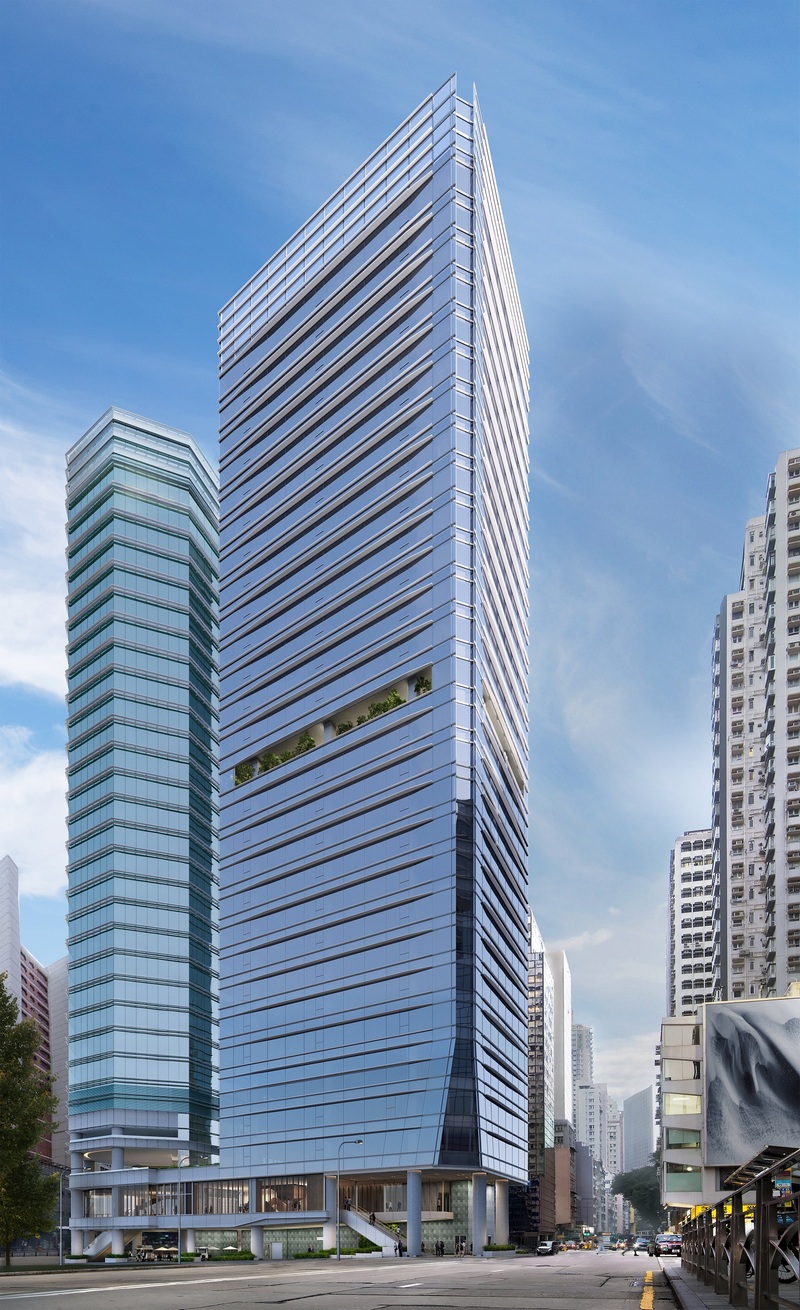 The new tower will feature 24 storeys of premium office space with a total area of around 218,000 sq ft. The new office tower enjoys superb connectivity in and out of the district, primarily through the Admiralty super-interchange station. It will also be well connected to other parts of the Pacific Place portfolio – including Three Pacific Place and the Pacific Place Mall – as well as the Starstreet Precinct, via a planned extension of the existing Three Pacific Place underground pedestrian link. The tunnel will also directly connect to the MTR Admiralty Station.
Six Pacific Place has been designed and built to the highest sustainability standards, achieving Pre-certified Platinum ratings for LEED, WELL and BEAM Plus. The building also recently received both WiredScore and SmartScore platinum certifications, assuring tenants that Six Pacific Place's design and infrastructure will provide them with an exceptional and resilient digital experience, enabling them to adopt the latest workplace solutions. Adjacent to Six Pacific Place is Five Pacific Place, formerly known as 28 Hennessy Road. Renovations are currently underway at the office tower to create an enhanced sense of arrival and a shared visual identity. Upon completion of Six Pacific Place, tenants at Five Pacific Place will be able to enjoy shared amenities, including carpark spaces, the podium and sky gardens, F&B offerings within the two towers, as well as the planned underground pedestrian link directly connecting to MTR Admiralty Station.