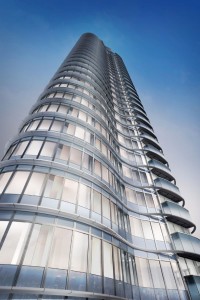 Swire Properties recently revealed the architectural design of ARGENTA, the Company's latest premium residential development in the prestigious Mid-Levels district.
Located in close proximity to green parks and open spaces, including Caine Lane Garden, Caine Road Garden and Blake Garden, ARGENTA features a streamlined, 42-metre curved glass façade offering spectacular 270° panoramic views of the city and surrounding greenery.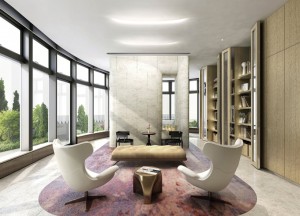 With 30 exquisite apartments, each occupying an entire floor, ARGENTA is set to become a new landmark in one of Hong Kong's most coveted residential areas.  Designed with sustainability in mind, the exterior uses double-glazed glass with operable windows to minimise sound and allow in natural light, reducing indoor temperatures and providing natural interior ventilation.
The building's sleek contours have also been highlighted with energy-saving LED lighting. ARGENTA is scheduled for completion in the second half of 2013.