Dragages Hong Kong is pleased to announce that the Hong Kong West Drainage Tunnel has been named Tunnelling Project of the Year (US$100 million to US$1 billion category) at the International Tunnelling Awards held in December.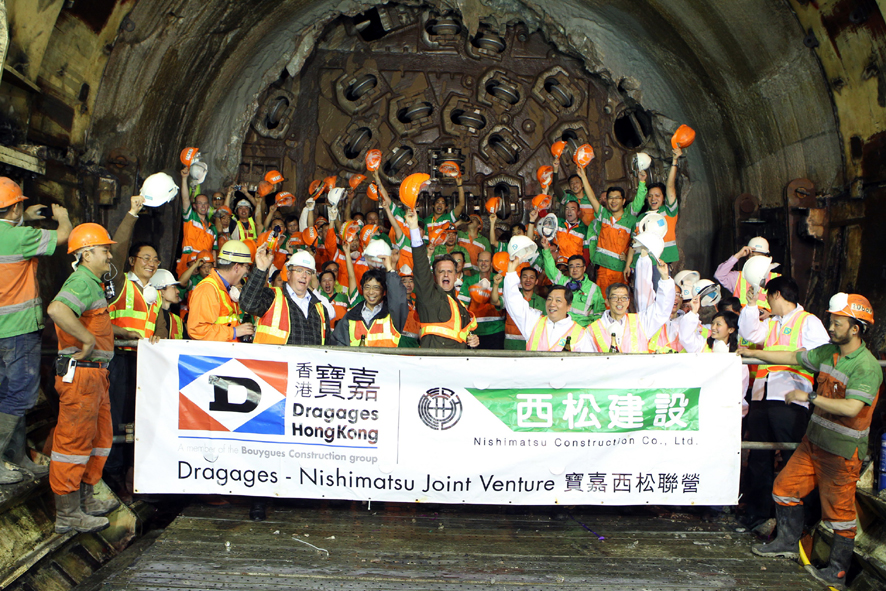 This large-scale project is a joint venture between Dragages Hong Kong and Nishimatsu. The highly respected International Tunnelling Awards are designed to recognise and reward excellence in the global tunnelling industry.
The 11 km, Hong Kong West Drainage Tunnel was awarded this honour in recognition of its design and execution under difficult circumstances, including the use of innovative and space-saving techniques.
"We are honoured to win this high-profile award," remarked Nicolas Borit, Managing Director of Dragages Hong Kong Limited. "As a market leader, Dragages constantly strives to set new standards for innovation and sustainability. The Hong Kong West Drainage Tunnel is a vital project for flood prevention in the northern part of Hong Kong Island and we are proud to have played a pivotal role in realising this complex infrastructure."
More information at: www.dragageshk.com