As major real estate markets of all kinds face severe shortages of affordable housing, investors and prospective homebuyers are beginning to look for new, preferably climate-friendly solutions. Enter Oakland, California-based Mighty Buildings, a company that constructs pre-fab dwellings in a range of sizes, using a proprietary 3D-printing technology to build them.
According to Patti Harburg-Petrich, SE, LEED AP, a structural engineer and principal with global firm Buro Happold, technology of this type can help address the dual challenges of affordable housing and sustainable construction.
This Monday 9/28 at 3:00pm Pacific time (6pm Eastern) Harburg-Petrich will join a virtual discussion led by William Hanley, editor-in-chief of Dwell magazine, and joined by Mathew Chaney, a partner with Ehrlich Yanai Rhee Chaney Architects (EYRC) as part of the Mighty Buildings Virtual Demo Week webinar series. (demoweek.mightybuildings.com) The discussion will cover the design process for the ADU units themselves, as well as the benefits of the construction technology. Details on the event can be found below, along with a link to register.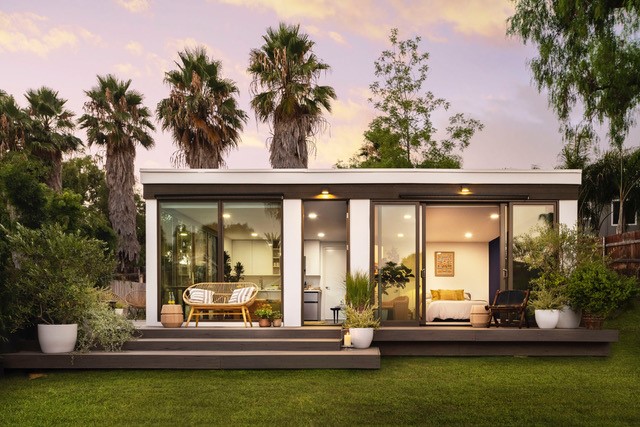 Harburg-Petrich knows the technology well, since she has been leading an effort on behalf of Buro Happold to provide structural and MEP engineering, as well as sustainability and facades consulting, for Mighty House. "These innovative and sustainable modular homes take advantage of the latest in digital fabrication, automation and 3D printing to enable rapid production, efficient use of materials and minimal construction waste. The technology also allows for industrialized production of buildings in any shape, leading to unique designs and appealing geometry."
She notes that 3D-printed material like Mighty Buildings' "Light Stone Material" (LSM) has strength and durability comparable to concrete and steel, and is engineered to resist fire and withstand seismic activity. The technology also results in reduced embodied energy — meaning reduced impact on the climate — and construction is fast and cost-effective. She adds, "LSM and 3D-printing technology can go a long way toward accelerating the production of safe, affordable homes, in an environmentally responsible way."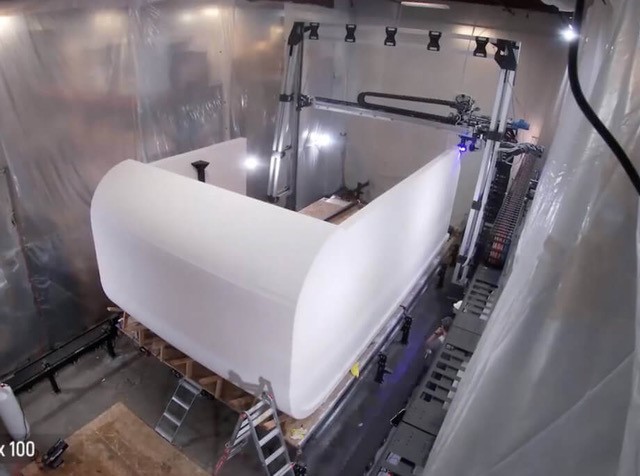 What: WEBINAR: "Mighty House: Homes of the Future"
When: MightyBuildings Virtual Demo Week
Monday, September 28, 2020 3:00pm-4:00pm Pacific (12pm-1pm Eastern)
Where: Virtual discussion via Zoom
RSVP: Register here: mightybuildings.zoom.us/webinar/register/WN_DY0I1a2WRGW2KvJZqCzRsw
Working press contact [email protected] or 212.757.7932
MODERATOR:
William Hanley, editor-in-chief, DWELL

SPEAKERS:
Patti Harburg-Petrich, SE, LEED AP, principal, Buro Happold
Mathew Chaney, partner, Ehrlich Yanai Rhee Chaney Architects
PROGRAM DETAILS
Free to Attend Register: mightybuildings.zoom.us/webinar/register/WN_DY0I1a2WRGW2KvJZqCzRsw