When investment professionals, developers and the elite from the property industry services sector gathered at the Grand Hyatt in Hong for two days in December it became clear that three major issues would dominate the talking points at MIPIM 2014. With Chinese insurers freshly allowed to invest up to 30 percent of their assets overseas, e-commerce exerting its retailing dominance and a snap election in Japan mere days away at the time (Shinzo Abe's Liberal Democrats easily won another four-year term on December 14th) the programme reflected the chatter.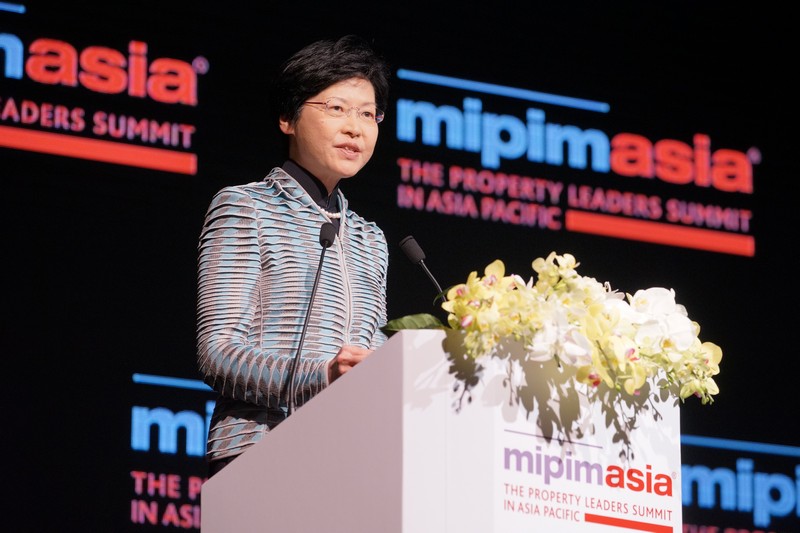 Japan
In addition to the expected presence of architects, construction firms, asset managers and developers from across Asia, Japan's newly embraced internationalism was in the spotlight. If the participation of Takenaka Corporation, Calzedonia Japan, GE Capital Real Estate, Deka Real Estate and Kume Sekkei weren't enough, a keynote address by vice-minister of the Ministry of Land, Infrastructure, Transport and Tourism Kisaburo Ishii declared Japan's intent to welcome more foreign investment and exploit Abenomics to its maximum potential.
"We like Japan. At least for the near future, the next 12 to 18 months, liquidity is going to drive that market," said Kenneth Gaw, president and managing principal of Gaw Capital Partners at MIPIM's closing panel. Gaw was not alone. According to research by Jones Lang LaSalle, super-city Tokyo is the world's largest urban economy and is currently the world's largest commercial real estate market. Following Ishii's address, the topic also turned whether or not Japanese investors were ready to start exploring overseas markets. That question will be more fully explored in 2015: Part of the Japanese presence was designed to bring exposure to the newly launched MIPIM Japan. The inaugural event pivoting on the 2020 Olympics, inbound investment and key cities is set for May 20 and 21 in Tokyo and is just another sign of Japan's rising prominence on international investment radar.
Asian Investment Spike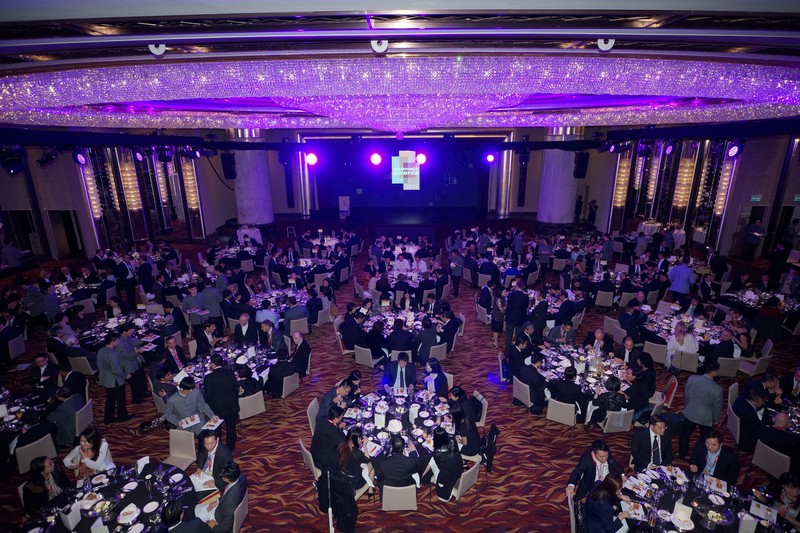 Unlike Japan, China has been investment news for many years, but with the regulatory changes set down by the China Insurance Regulatory Commission allowing Mainland insurers to increase their overseas investment portfolios, Chinese capital flooding world markets is front and centre. New data from Knight Frank found Chinese outbound investment rose from US$600 million in 2009 to an estimated US$15 billion in 2014 — and that number is likely to rise substantially. As exciting as the China market is, there was also caution. Oversupply, tight cash flow and a softening economy were among the trouble spots developers and investors are keeping an eye on in the near future. "No question about it, there will be slower growth. But the central government is in control of many parts of the economy and they will have a cushioned landing," said Gaw. "They'll put a floor on any kind of slowdown. You're seeing that now with the relaxation of purchasing restrictions and liquidity injections into the market."
Fook Aun Chew, deputy chair of Lai Sun Group, added, "2015 is going to be about bargain hunting in China. A lot of developers are still tight on cash flow and so they have to offload some properties or land bank holdings. Those that have acquired land relatively cheaply may have to sell office buildings, shopping malls and developments."
But it wasn't all about China's outbound strategy and other players — chiefly from Hong Kong, Singapore and Malaysia — dabbling in overseas markets. Asia-Pacific as a region was in the spotlight as the destination of choice for global institutional investors and funds as a whole. There was a lot of talk about returns to Vietnam after years of inflation and currency problems and Vina Capital Managing Director Jonathan Campbell debated core versus emerging markets as the darlings of Asian investment on the Inbound Investment in Asia panel. Overall, the region is finally getting some attention. "In 2015 we'll start to see a change toward real estate and Asia. There's the great Asia [capital] outbound story right now, but also cross-border," theorised Andrew Weir, global chair, real estate and construction for KPMG in relation to Asia property's relatively underweighted presence in global portfolios.  "It's increasingly about niche real estate funds, capital players, pension funds and sovereign wealth funds. I think there will be a hunt for platforms in Asia. There's a lot of capital begin deployed towards Asia but a relative shortage of investable supply."
The Changing Face of Retail
The big news was from the turbulent retail sector.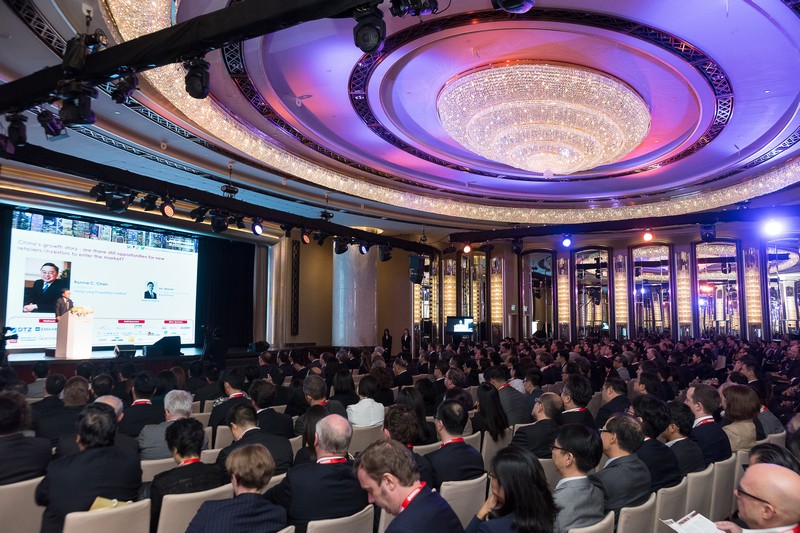 The issues covered at MIPIM, both formally and casually, ranged from new mall design, keeping malls relevant in the shadow of those new designs, the changing role of the shopping centre, logistics, consumer behaviour and luxury versus fast fashion among others. First and foremost was the impact of e-retailing. "No double e-commerce is taking business away from retailers. That said there are some areas of the retail sector that are less affected by e-commerce," said Ronnie Chan, chair Hang Lung Properties at his opening keynote address. "But we have to think about what to do about it. We went and talked to some of the biggest owners in the West and not one knows what the answer is."
Hsin Chong Construction Group chair and CEO Wilfred Wong agreed, noting the rise of e-commerce has put traditional retailers into "disarray." The days of guaranteed brands taking up mall space are over. "Unless you have a really good theme it's very difficult to operate these days. But [malls] are a good asset class if you do it well … Where the market is mature there is always a following." MIPIM spent a great deal of time and energy analysing how to engage with consumers, "retailtainment" and how to exploit technology.
For Hang Lung's Chan, the challenges facing the retail sector are not insurmountable, as long the end-user is kept in mind — the shopper, not the shop or mall tenant. Chan likes to believe Hang Lung gets repeat shoppers because of the developer's attention to creating an experience-based service. "Overall I think shopping centres are a very good business," says Chan. "I know people have said shopping malls are a thing of the past. I say think twice. When computers came out they said the paper industry would be history … People are still social animals. Would you like to watch your TV screen of a beautiful woman having coffee, or would you like to be at Starbucks watching a lady right next to you?"