Over the past few years, throughout the world, unease over the future of our climate and the depletion of natural resources have become pervasive cultural concerns.  
Well before this societal fascination, the management at Ronald Lu and Partners (RLP) made a critical investment in the area of sustainability, when they decided to become the first architectural practice in Hong Kong to appoint a dedicated director to oversee sustainable design aspects and develop a studio devoted implicitly to the cause. The post was originally taken up by Mr KS Wong (now Hong Kong Secretary of Environment), and had the charge of infusing their business with well-researched, environmentally savvy design practices.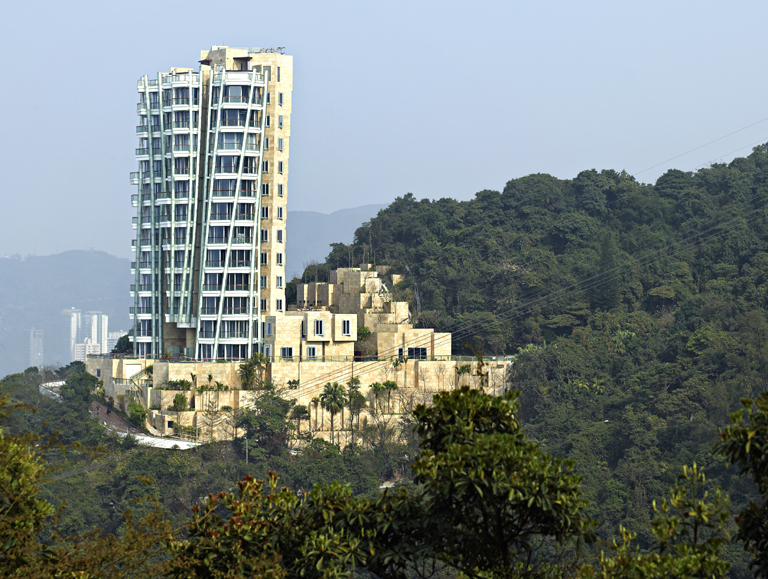 This investment, of both talent and resources, was rewarded decisively at the Green Building Awards 2012. The firm was recognized for the achievements of 10 unique projects: 6 Finalists, 2 Merit Award Winners and most notably, 2 Grand Award Winners. 
RLP's new Director of Sustainable Design, Mr MK Leung, currently leads the highly specialised team responsible for the green building design of the firm. Equipped with a vast bank of experience in sustainable design, the team has worked on a variety of projects, which prepared them for this undertaking, including, the pioneering sustainability master plan of Science Park- Phase III as well as West Kowloon Cultural District. In addition to the formation of this department, RLP also created a "Sustainability Steering Committee". The aim of this committee was to improve the understanding of green issues and create strong awareness in their staff. It is interesting to note that all this was happening at RLP years before Hong Kong had even founded its Green Building Council.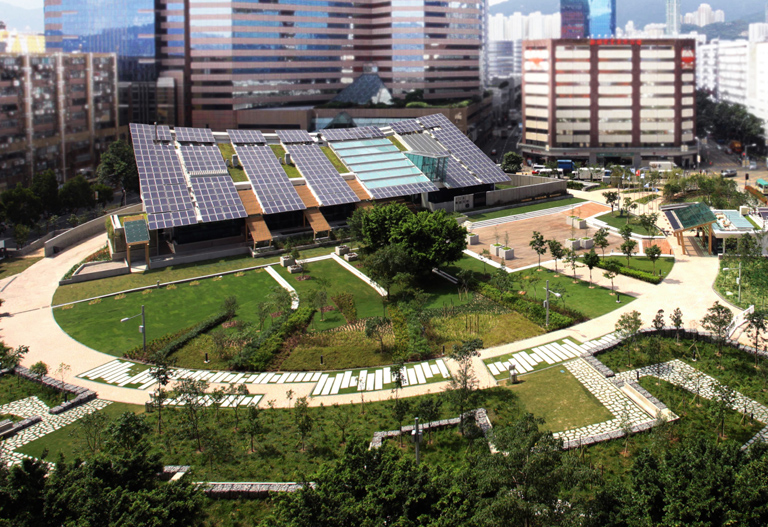 Perhaps the most remarkable of this year's Grand Prize winners is Zero Carbon Building (ZCB), opened in June 2012 in Kowloon Bay. Inhabited by an exhibition and education area, eco-office, eco-home and multipurpose space, ZCB will serve as a shining example that zero carbon construction is achievable in Hong Kong's harsh subtropical climate. After careful implementation, the designers at RLP estimate their new building to be 45% more efficient than current standard design. 
Through careful implementation of passive design practices, ZCB has the lofty yet realistic goal of not only being carbon free, but also energy positive. This goal was achieved through a variety of implementations. Specifically, the building was orientated, minimizing east and west exposure- a design element that will aid the building in capturing a maximum amount of wind. Also, the building was shaped in a way that it is able to utilize an appropriate amount of daylight, while capturing sunlight on the solar panel lined roof. The building is sloping, which creates thermal buoyancy of stack affect, allowing air to move upward quite easily, aiding ventilation. ZCB is covered in a large number of high performance glazed windows. In Hong Kong the statutory limit of Overall Thermal Transfer Value (OTTV) is 56 watts per square meter. Through careful implementation of passive design, the team at RLP was able to achieve a number 80% lower than the limit.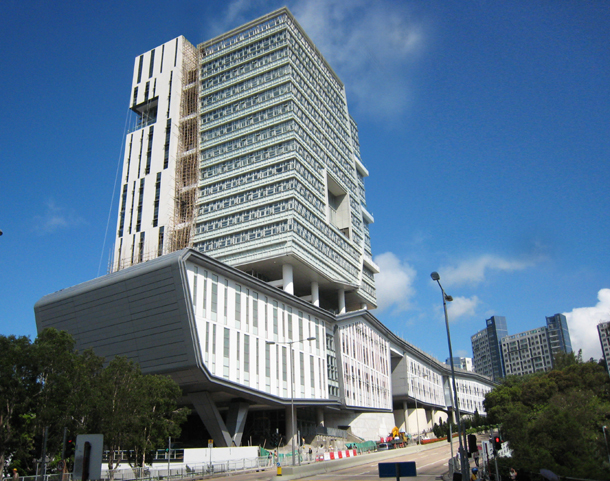 MK Leung explains how this building can be an example for the construction industry, "Certainly, the typology can not be perfectly copied; however we believe the process and methodology is the key and can be used anywhere. Shaping the building in such a way, orientating it properly, making it permeable to wind… etc." 
Additionally, ZCB inventively makes use of high temperature air conditioning, under floor displacement cooling and chill beam technology. Notably, ZCB is the first building of scale in Hong Kong to utilize [MKL1] Bio-fuel Trigeneration; a process that turns waste into energy. The energy harnessed through this process will be used to create electricity, heat and cooling. 
Also honoured with The Grand Award was RLP's work on the Siu Sai Wan Complex in Chai Wan. The facility is comprised of a 1,000 seat multi-purpose arena, two indoor swimming pools, a library, a table tennis centre, a children's playroom and a 450-seat community hall. All designed under a careful green ideal, the new facility provides leisure and cultural space to service the community for years to come.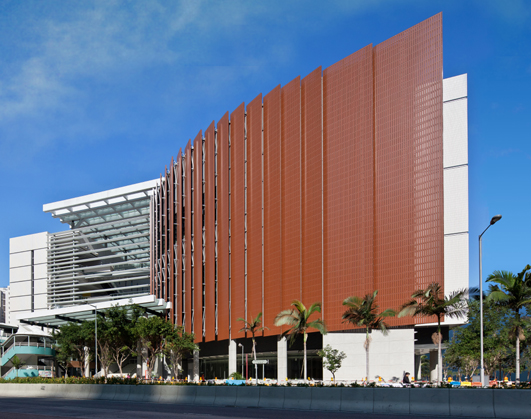 The open and polymorphic form  of Siu Sai Wan Complex encourages public interaction, while minimizing energy consumption. The most striking feature of the new building is an atrium, designed as a "vertical street". To achieve the intrepid design, the architects at RLP incorporated balconies, platforms, bridges, stairs and escalators working in concert, at various levels of the complex.
Additionally, the building was constructed with its neighbours in mind; despite the size and scope of the project, care was taken to ensure the centre did not block natural airflow toward the school and development it borders.
Siu Sai Wan Complex features a variety of environmental particulars: frosted glass skylight, light colour facade materials, day-light lit and naturally ventilated central atrium, and sun-shaded operable screens with insulated Low-E Glass. Additionally, the structure includes a green roof, which is irrigated with grey water and an ultramodern rainwater recycling system.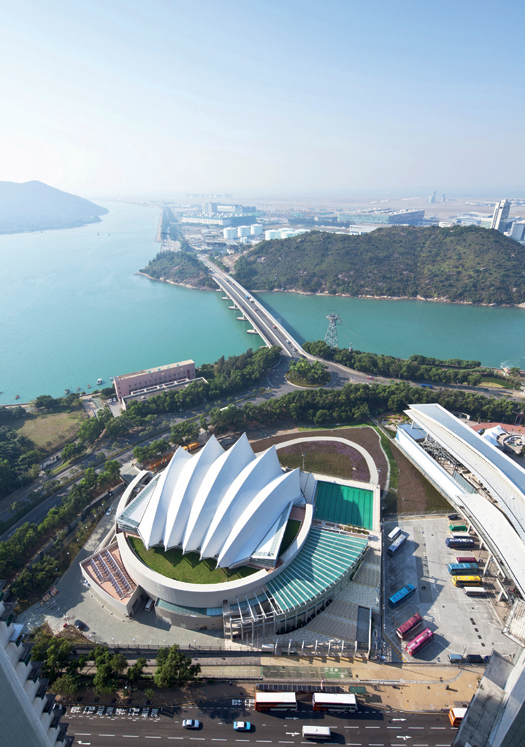 Receiving Merit Awards were SK Yee Healthy Life Centre and Academic 3 City University of Hong Kong. Located on one of the existing roofs of Tuen Mun Hospital Complex, SK Yee Healthy Life Centre generates an environment of healing; creating a garden and playground to a once barren hospital roof. Featuring counselling space installed with green roofs and walls, the hospital extension seeks to promote healthy living and environmentally inspired indoor space. The pavilion-like shelters allow a constant interplay between indoor and outdoor spaces, turning counselling space into healing gardens for adults and playgrounds for children. 
Also recognized with a Merit Award was The City University of Hong Kong's new teaching and administrative building. The building project featured a new tower, a level green deck across the sloping site, activating a circulation space and a cleverly embedded sustainable design creating an iconic view including Lion Rock. The new building, on Tat Chee Avenue, has given the University a trademark new space for students and staff, vastly improved public amenities and provides the university with previously absent green space. 
RLP also received Finalist Honours at this year's Green Building Awards for their involvement with the following projects: Hong Kong Civil Aviation Department New Headquarters (Lantau), Tung Chung Swimming Pool (Lantau), OPUS HONG KONG (The Peak), Blue Pool Road Residential Project (Happy Valley), The Riverpark (Shatin), and China Resource Building (Wan Chai). 
MK Leung summarized RLP's sustainable design mission, "We are very conscious of the way our projects can contribute to their surrounding environment. We know that high performance buildings can be built in Hong Kong and make a concerted effort to concern ourselves with our neighbourhoods and the public at large." 
For more information on Ronald Lu and Partners, please consult their website: www.rlphk.com