After sixteen years in the Middle East at the pinnacle of their profession, LW opened their first Asian office in Hong Kong in 2012. Since then, growth has been superb.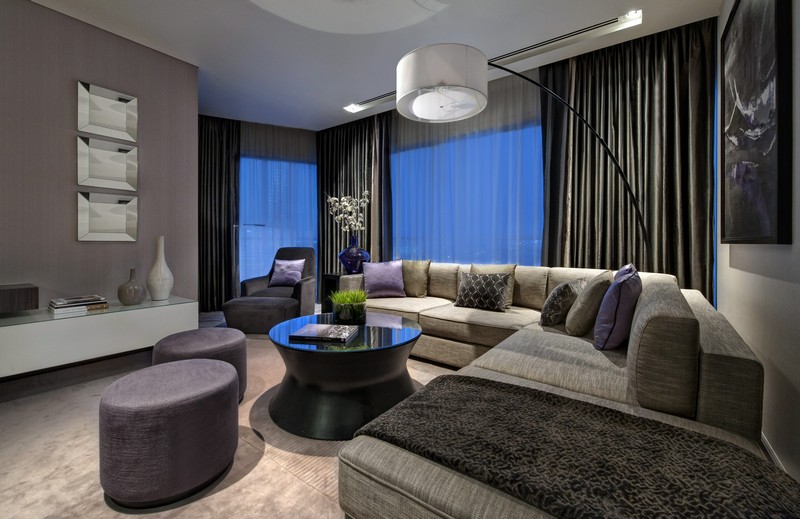 Describing the practice's rapid growth since establishing their Asian presence, LW Managing Director, Isabel Pintado, explains, "Our expansion has largely followed what we had planned prior to entering the region. There have been surprises along the way and as we expected a steep learning curve due to entering into a new market although having said this, overall we feel incredibly comfortable in this region and have come to understand the standard processes and the way clients wish us to approach their projects."
She adds that recently the economy has come roaring back to life in their home port of Dubai and that this has actually allowed the practice to invest in their continuing expansion with renewed confidence. Pintado goes on to say that even in the three years they have been present in Asia there have been notable changes in the market with an obvious move towards simpler and more contemporary interiors.
"We have come to see a shift from the previous preference for elaborate interiors towards a leaner and more comtemporary design direction," she says. "Regionally our greatest recent successes have been in mainland China and Vietnam. In Vietnam we have completed two large F&B outlets in Ho Chi Minh City and we are currently designing the Raffles hotel in Shenzhen."
From one country to another, throughout the region, Pintado says that in recent years her team has seen how work practices vary enormously from one country to the next. As an example she says that in some countries the practice is asked to take the designs to a certain level and then the local architects / firms will proceed to prepare the construction documentation, and in others they are asked to fully document their own projects. "Having said this our company preference
local firms regarding possible changes needed to meet local requirements that might not have been addressed in our documentation."
LW's main ethos is to design superb environments, to please their clients and to complete projects to the very highest standards. LW is a team with exceptionally experienced designers in the areas of hospitality and F&B and as such they are adept in assisting to resolve all practicalities related to the hospitality world.
Following are briefs for five recently completed projects which demonstrate why LW remains at the vanguard of sophisticated, refined hotel projects of note.
THE FAIRMONT, RIYADH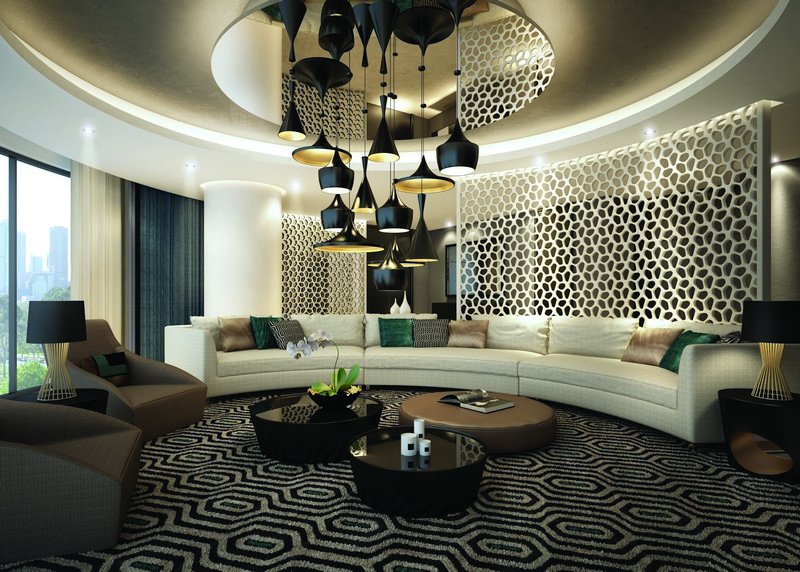 Situated in the centre of the business district in Riyadh, The Fairmont Hotel has been designed to attract the most distinctive International travellers. The contemporary interior was created with the use of clean lines, natural finishes, textures and patterns that have all been translated into the spaces making sure the interior feels luxurious and comfortable. A key design element throughout the hotel was the use of decorative screens and mirrored panels on vertical surfaces and ceilings which create illusions and reflections that add volume and depth to the design. The use of dramatic pendant lighting in creative configurations helps complete the interior.
VIDA HOTEL – DUBAI UAE
Set amongst the trendy surroundings of busy downtown Dubai lays an urban retreat; an edgy boutique hotel with a unique personality. A neutral backdrop of clean lines and subtle tones is accented by quirky bespoke furniture and artwork creating a fresh eclectic look. Concrete tiles and heavily knotted timber combine to give the venue its 'urban feel' which is offset by oversized sheer drapery. As the sun sets behind the neighbouring skyscrapers the mood at Vida transforms into a scene of poolside cabanas, chilled beats and a vibrant social scene. Vida is the perfect city sanctuary for the fashion-forward global traveller.
PULLMAN – LOBBY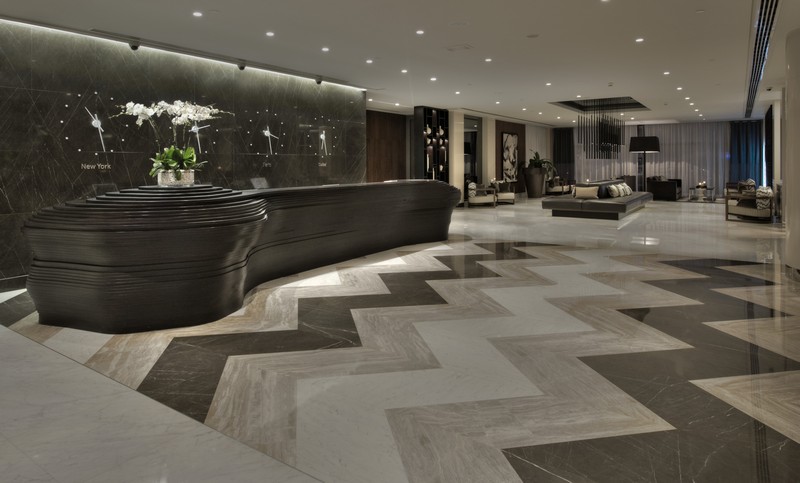 This project was a renovation and enhancement of an existing hotel that required updating and modernising. A light and airy space was achieved by using a neutral, sophisticated colour palette, the lobby space was extended and opened up to allow natural light in, transforming the lobby area into a bright, renewed space. A focus on design elements showcasing local culture in a contemporary yet timeless space created a calming oasis from the bustling life of Deira. The bold zig-zag stone and carpet flooring pattern and geometric screens are modern interpretations of traditional Arabic motifs.
SHERATON BURJ AL SALAM
Situated on the 52nd floor, Sheraton's Shine Spa is the highest spa in the UAE. Fresh, light and contemporary, clean modern lines are accented with softer more organic screening, textures and patterns. This juxtaposition of slick yet organic detailing reinforces the brief of a sanctuary high above Dubai's busiest road. The relaxation areas are strategically positioned to enjoy the stunning views. Sculptural wavy walls, ethereal fibre optic light fittings and smooth timber sculptures feature beside warm and textural timbers, tiles and stones.
BUSINESS BAY HOTEL
Situated in the up-and-coming district of Business Bay, the refined hotel with a comfortable residential feel sits on the banks of the Dubai Water Canal. The high ceilings and vast glazing panels at the front and rear of the hotel allow for maximum light to flood through the building. Refined details and a palette of rich materials combine to create a modern, elegant design infused with an Asian feel. Ostrich leather wall panels, illuminated Onyx, rose gold metals and plush fabrics add a real feel of luxury to the space. Stone flooring and carpet designs feature a mix of over-scaled geometric patterns with far eastern inspired florals. Custom designed specialist lighting adds an element of glitz to the hotel with the ballroom featuring a stunning 25 metre long undulating crystal chandelier.