Eco-Green Group is one of the companies leading the development of Hong Kong's vertical greening and green roof systems, aiming to gradually transform the concrete jungle into a lush and sustainable environment.
(按此瀏覽中文版)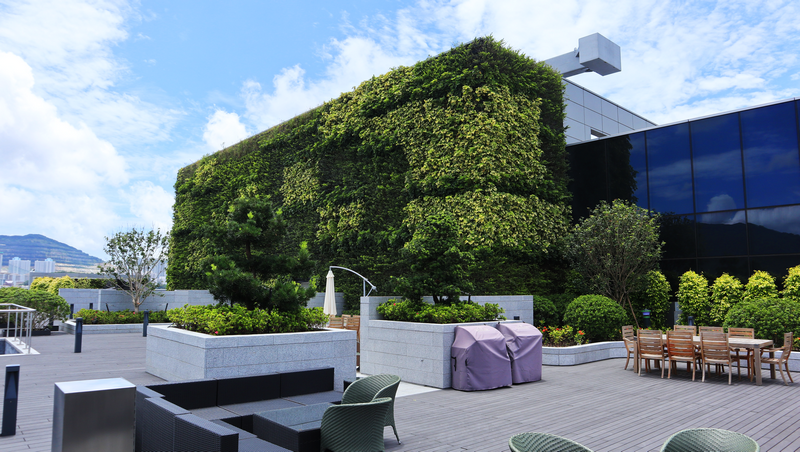 It has poured resources into researching and developing urban greenery for over a decade, providing greening design, supply, installation and maintenance services.
The company's bestselling product is the VertoGreen planting cell system. The system consists of panels on the wall with cell units inside, protected by covers that are fixed securely.
This allows it to be weatherproof, ensuring safety for both indoor and outdoor environments. Sustainability is at the heart of Eco-Green Group's values, and its mission is to mitigate the urban heat island effect. The VertoGreen system is made from recycled plastic, and damaged plants are replanted for use in future projects by professional gardeners.
The company has also developed a rainwater harvesting system for irrigation use, which can pair with an intelligent automatic irrigation system that uses sensors and computer systems to reduce irrigation frequency and costs. Thus far, Eco-Green Group has provided vertical and roof greening services for over 440 projects and has contributed over 115,000 sqm of greenery to Hong Kong.
Visit Eco Green Group.