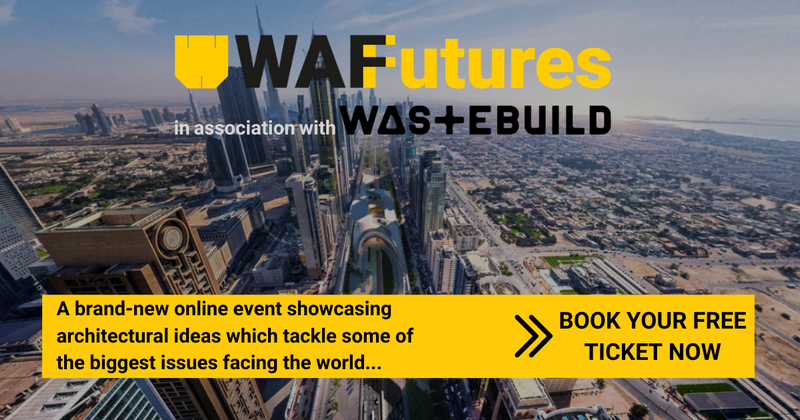 World Architecture Festival @ArchitectureFestival have announced the launch of WAF Futures week, in association with #WasteBuild!
Free-to-view for all architects and design professionals and taking place online from 12 – 14 July 2021, #WAFutures will include a programme of architectural content showcasing solutions from WAFX prize winners which tackle some of the biggest issues facing the world.
The designs are all future projects, and have been entered for the main WAF Awards programme, which will be judged in Lisbon this December.
The WAF Futures week will also feature WAF category shortlist announcements from the main WAF Awards programme, comprising 44 categories covering completed buildings, interiors, future projects, and landscape, and live interviews with the winners of the WAFX Awards.
Please visit the website to book your free ticket now and receive event updates straight to your inbox! More information and full programme will be released soon!
Click below link for further information:
https://bit.ly/2S9N2Vc