(7 June 2017, Hong Kong) The urgent need to swiftly translate sustainability strategies and best practices into actionable urban development plans was a key theme of the World Sustainable Built Environment Conference 2017 that concluded in Hong Kong today.
(中文简体版请按此)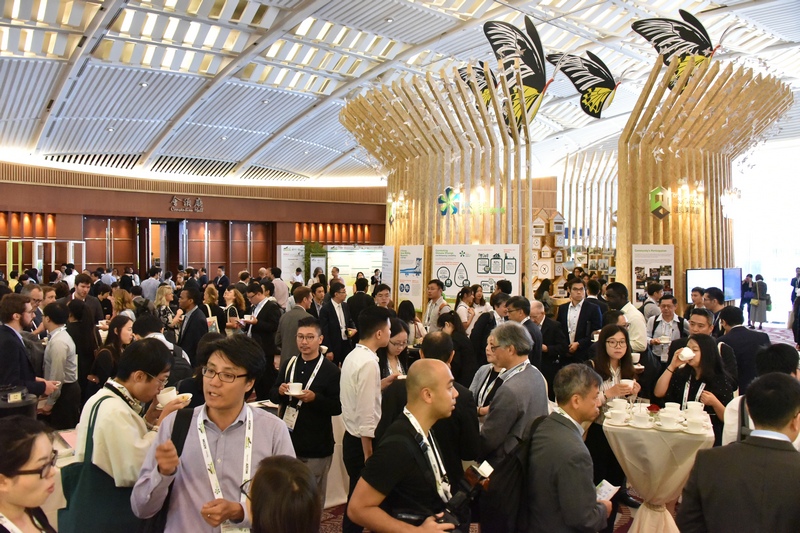 Regarded as the "Olympics" for the green building industry, the three-day conference was attended by a total of 1,800 green building advocates, public sector leaders, academics, and industry practitioners from 57 countries and regions. With the theme of "Transforming Our Built Environment through Innovation and Integration: Putting Ideas into Action," it included Keynote Speeches from globally respected thought leaders, as well as over 100 sessions where delegates engaged into deep-dived discussion based on academic research, business case studies, industry best practices, and government perspectives being shared.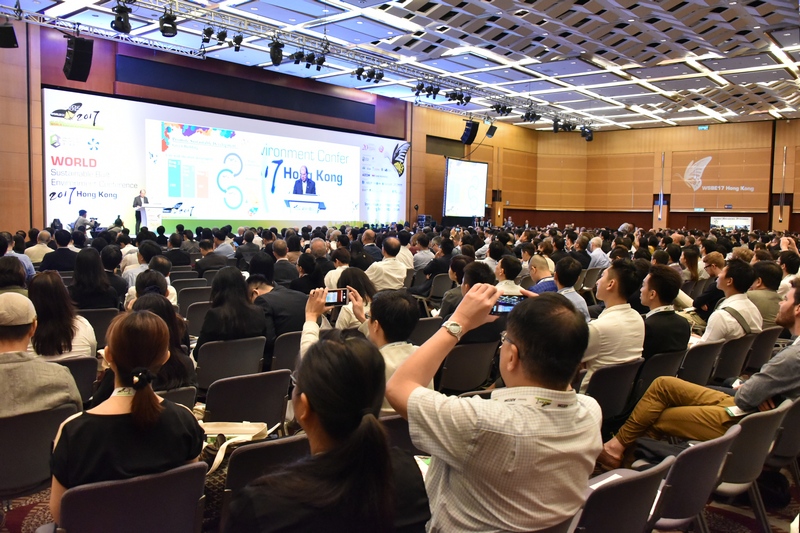 High-level government support
Underscoring the importance of the World Sustainable Built Environment Conference 2017 Hong Kong (WSBE 17 Hong Kong) to future of urban living, the event, held during Hong Kong's 20th anniversary, received strong support from government leaders from Hong Kong and the Mainland China
Hon. LEUNG Chun-ying, Chief Executive; Dr QIU Baoxing, Representative of The Ministry of Housing and Urban-Rural Development & Counsellor of Counsellor's Office of the State Council, People's Republic of China; and other top officials of the Government of the HKSAR, officiated the Opening Ceremony on 5 June. Mr WONG Kam-sing, Secretary for the Environment spoke at the Climate Change Plenary Session hosted by the UN Environment yesterday. At the Gala Dinner last night, Mr Matthew CHEUNG, Chief Secretary for Administration also presented awards to the Architectural Services Department, Hang Seng Management College and Swire Properties Limited, to recognise their efforts in achieving the highest number of BEAM Plus Final Platinum Projects. Mr Eric MA, Secretary for Development, addressed the Closing Ceremony today.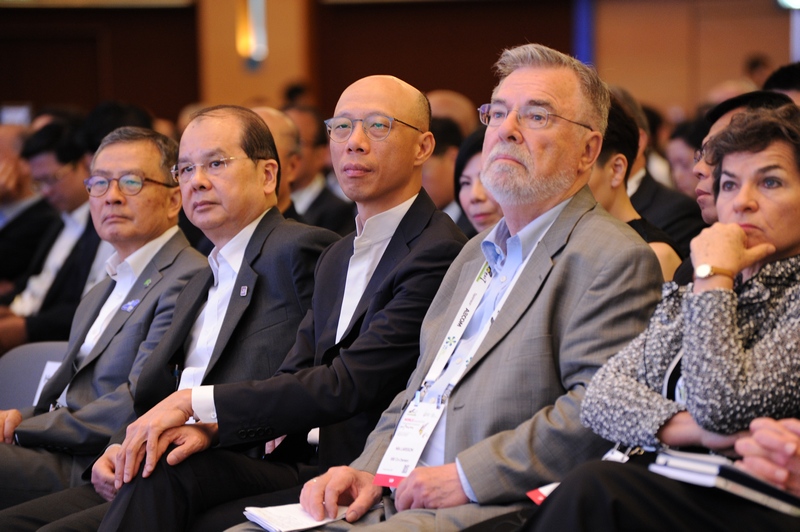 Focus on local issues from around the world
Set against a backdrop of China's rapid urbanisation and ongoing economic development, four special Mainland China Sessions investigated issues specific to green retrofitting technologies for buildings in China, challenges and opportunities brought by skyscrapers in the tier one cities, and the newly released assessment standard for healthy building, etc. Hot issues in different countries were investigated at the four dedicated Regional Sessions. Representatives from all 20 regional Sustainable Built Environment conferences held in 2016 shared their viewpoints in Hong Kong and participated in open discussions about the significance of current conditions, initiatives, and trends in their regions. The opportunity to compare and contrast approaches and learn from one another was greatly valued by participants.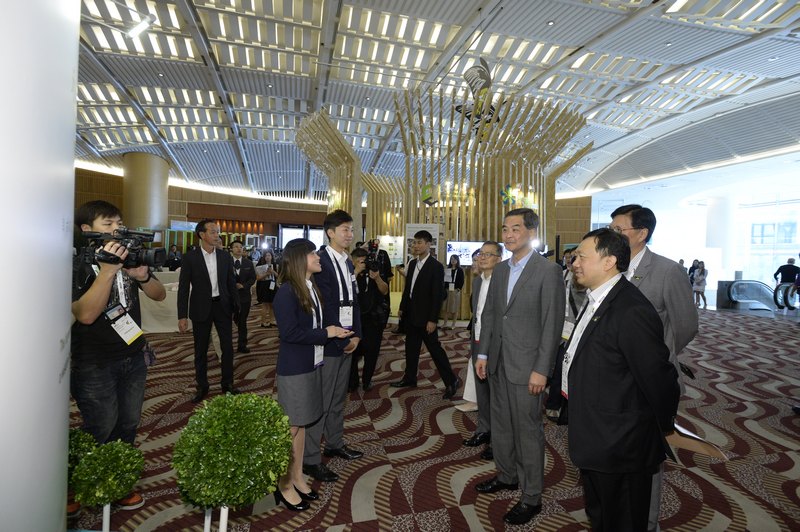 Passing the baton
Speaking at the WSBE17 Hong Kong Closing Ceremony today, Ir Conrad WONG, Chairman of the WSBE17 Hong Kong Organising Committee, reminded delegates of the need to act without delay. "Actions but not words make the difference which our planet needs so desperately right now," he said. "We can each do that by taking the things we have discussed and translating them into new research targets and planning policies. Policymakers and industry leaders can make use of their influence and professional knowledge to enable faster and more responsive actions towards a sustainable built environment."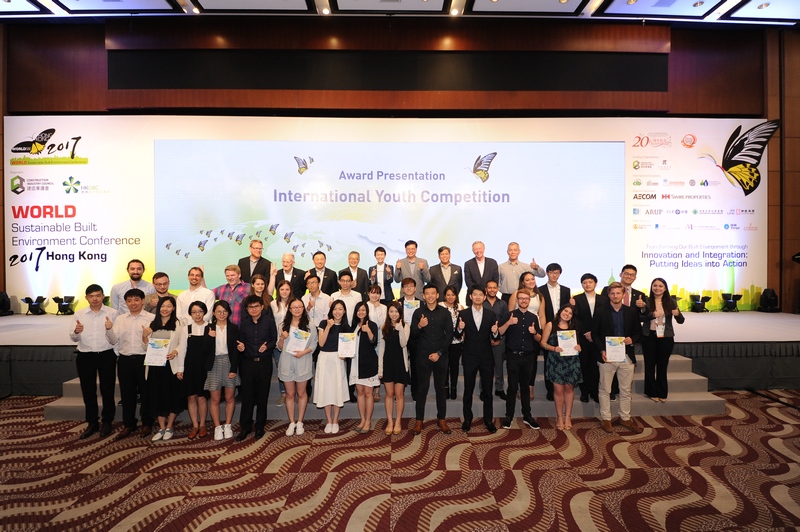 Ir WONG also praised the creativity and passion for sustainability of the coming generation. WSBE17 Hong Kong received around 100 entries in its International Youth Competition, with imaginative ideas, projects, and action plans coming from multidisciplinary teams of tertiary students in 25 countries worldwide. The 8 winning teams were announced as part of the Closing Ceremony:
The Most Innovative Module Design Award: Adaptive Integrated Module, from Russia
The Best "Living" Building Award: C3 Farming, from Hong Kong
The Most Holistic Super-high-dense Neighbourhood Award: Kowloon City Castle 2.0, from Hong Kong
The Most Innovative Urban Sustainability Award: Long for Sustainability, from Hong Kong
The Best Sustainable Rehabilitation of Heritage Area Award: Preserve and Update, from Mainland China
The Most Integrative Waste-energy System for Buildings Award: Bio-gas from Waste, from Hong Kong and China
The Most Culturally Sensitive Concept Award: The Green – Blue City – Amazon Referent, from Ecuador
The Most Innovative Urban Assessment Concept Award: Urban Framework, from Germany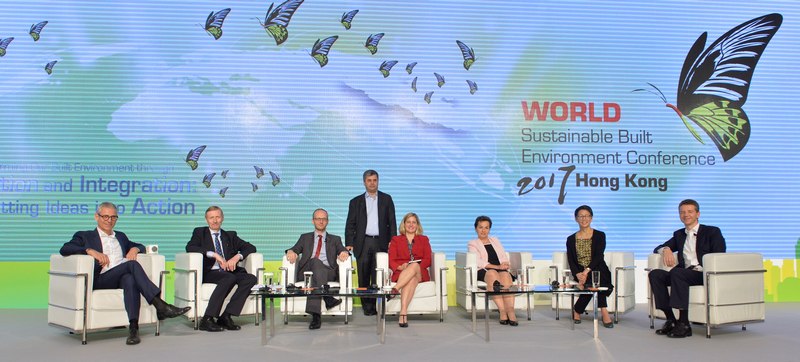 In closing WSBE17 Hong Kong, the International Co-owners of the Sustainable Built Environment Conference Series announced that Sweden will host the next world conference in 2020. Operates on a three-year cycle, the SBE Conference Series is regarded as the most influential of its kind globally.