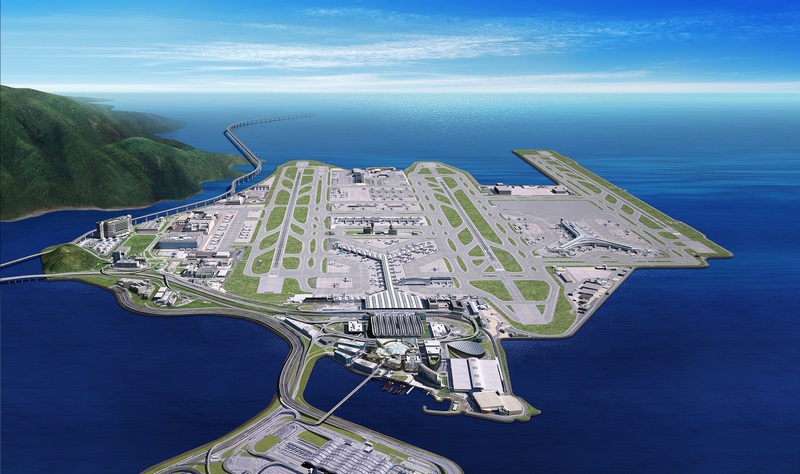 (27 March 2023, Hong Kong) Atkins, a member of the SNC-Lavalin Group, has been awarded consulting services contract by the Airport Authority Hong Kong (AAHK) to support capital works on the Hong Kong International Airport (HKIA). The project aims to strengthen the HKIA's role as a regional aviation hub by directly connecting passengers from the Pearl River Delta region in southern China via the Hong Kong Port to the airport.
As part of this contract, Atkins will provide consulting services for building services and airport systems to support the AAHK in the planning, design, and construction management of their capital works project. This includes a feasibility study of the project, detailed design, and supporting the AAHK with contractors' technical submissions review, site supervision, testing and commissioning during the construction phase. A leader in engineering services underpinned by digital solutions, Atkins will apply data extraction, analytics, and visualizations to develop efficient BIM models to enhance project design, construction works and future operation and maintenance.
"The Hong Kong International Airport has witnessed significant passenger and cargo traffic growth over the past decade. This project will play a key role in establishing the airport as an international and regional aviation hub, accelerating socio-economic growth in the region," commented Wing Law, Chief Executive Officer, Asia at Atkins. "We are proud to build on our strong relationship with the Airport Authority Hong Kong by providing our engineering excellence, digital expertise and net zero solutions. We look forward to working on this significant project and contributing to Hong Kong's long term development plans."
To meet growing demand, AAHK launched the Master Plan 2030, which outlines the airport's future development plans. This includes the expansion into a three-runway system (3RS) from the existing two-runway system (2RS). The expansion will allow the airport to handle an additional 30 million passengers a year. The growth plan of the HKIA began with the reclamation of approximately 650ha of land towards the north of the airport. The consultancy services contract for the reclamation project was awarded to Atkins in June 2015. As part of the contract, the Company delivered the scheme design, detailed design and construction support services, including reclamation and airfield facilities covering ancillary buildings, systems and site wide utilities. HKIA aims to become one of the world's greenest airports, with its environmental plan containing more than 120 green initiatives. Some of the green initiatives planned include carbon and energy reduction, air quality monitoring, and green building design. Globally, SNC-Lavalin has developed the 'Engineering Net Zero' (ENZ) program, which focuses on leading the engineering industry to achieve Net Zero Carbon as rapidly as possible by helping clients manage climate risks and build climate resilience. In 2022, the Company has launched DecarbonomicsTM, a data-driven solution to decarbonize the built environment by adopting a three-step approach of benchmarking, road mapping and delivery of an organization's decarbonization program.