(18 March 2016, Hong Kong) - Business Environment Council Limited 商界環保協會有限公司 ("BEC") welcomes the Hong Kong SAR Government's plan to launch the Electronic Road Pricing ("ERP") pilot scheme in Central and its adjacent areas. BEC has made a submission to the Transport Department in response to the public engagement document.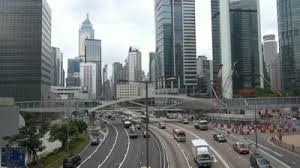 BEC considers that the ERP pilot scheme is an important step forward in terms of improving the liveability and efficiency of Hong Kong, as there is a substantial body of evidence that shows ERP brings benefits in terms of air quality, carbon emissions and addressing congestion. In its submission, BEC encourages the Government to introduce the pilot scheme in Central and its adjacent areas in the near future, with a view to its introduction for the long term and expanding it to other congestion affected areas, as appropriate. In addition, BEC proposes a number of complementary measures which will help with public acceptance of the scheme and optimize the benefits in terms of a cleaner and healthier environment. These measures include improved alternative transport arrangements such as reviewing public bus route and provision of private block-based shuttle buses, improving walking and cycling facilities, and also reviewing parking provision and enforcement. BEC recommends that the Government consider ring-fencing revenue from road pricing for improving the transport system, with transparency as to how these funds are spent.
BEC Chairman Prof John Chai said, "In our 2016 Policy Address submission to the Chief Executive, BEC advocated measures such as ERP to address hotspots of traffic congestion and roadside emissions. We are delighted to see that the Government has started planning an ERP pilot scheme in the congested Central District. BEC emphasizes the importance of the ERP for a cleaner environment to obtain the health benefits of improved air quality, as well as a lower carbon footprint for the city, whilst also increasing the ease and efficiency of doing business in Hong Kong."
BEC recognises the positive measures having been introduced by the Government to reduce the pollution flowing from traffic. BEC supports the ERP pilot scheme and will continue to contribute further views on the scheme at the next consultation stage of ERP implementation.