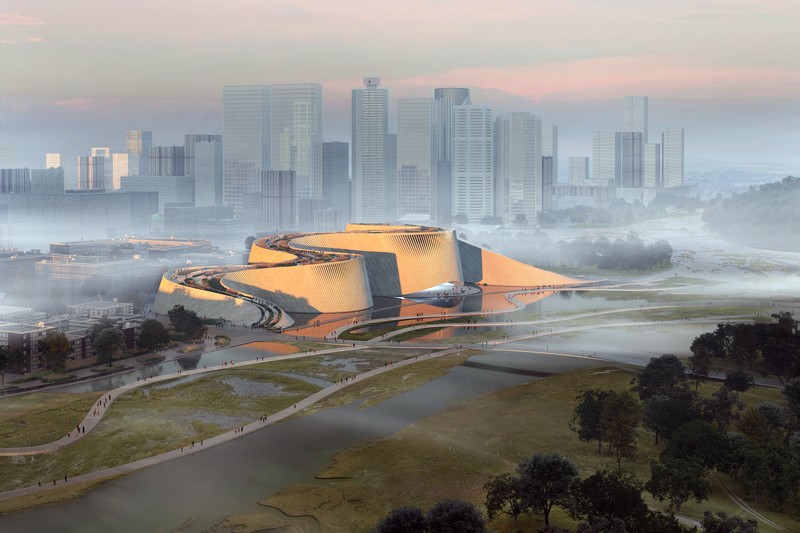 B+H, 3XN and Zhubo Design were recently awarded first place in an international design competition for the new Shenzhen Natural History Museum, set to be one Shenzhen's "Ten Cultural Facilities of the New Era" and the first large-scale comprehensive natural museum in Southern China once complete.
Located adjacent to the picturesque Yanzi Lake in the Pingshan District of Shenzhen, the new 42,000m2 facility will be a world-class natural science museum dedicated to interpreting the laws of natural evolution, showing the geographies of Shenzhen and its ecology in a global perspective, and actively advocating science.
Entitled "Delta" the winning design rises seamlessly from the river delta, inviting visitors and residents to journey along its accessible green rooftop. A public park extends throughout the roof and highlights the Natural History Museum's organic geometries.
Like a river stream finding its shape in balance with the earth, every turn frames a new spectacular view over the surrounding park, hills, and lake from dedicated viewing terraces along the roof park.
For further details, please visit bharchitects.com.