"Barrier Free" Automatic Sliding and Swing doors solutions for Public Toilets, Commercial buildings, Shopping malls – to ensure a hygienic and trouble free access to any public areas and facilities.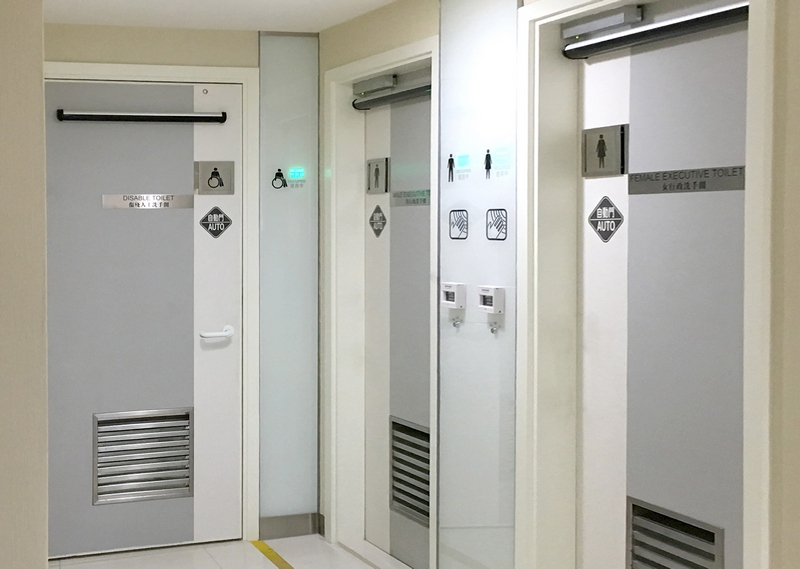 AUB has developed a complete solution including automatic door operators, user-friendly indicator panels including braille, audio and visual human interface as well as the logic control to ensure a safe passage for public use.
Customization is essential to blend in with the existing facilities and the design intent. Premium products and preventive maintenance & service ensure a seamless and trouble-free operation.