The Hamburg Road, Bridge, Waterways and Flood Protection Agency asked Zaha Hadid Architects to remake the Niederhafen River Promenade about a decade ago and now the flood barrier has come to life.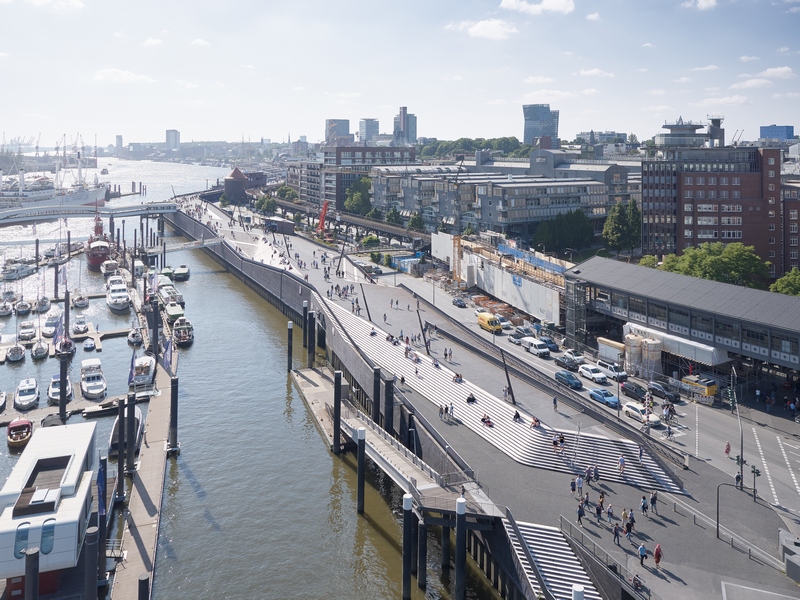 A major attraction for tourists and one of Hamburg's most important public spaces, the promenade above the flood protection barrier delivers undisturbed views of the Elbe and the port. The redevelopment of the Niederhafen barrier re-connects the river promenade with the surrounding urban fabric; serving as a popular riverside walkway while also creating links with adjacent neighbourhoods.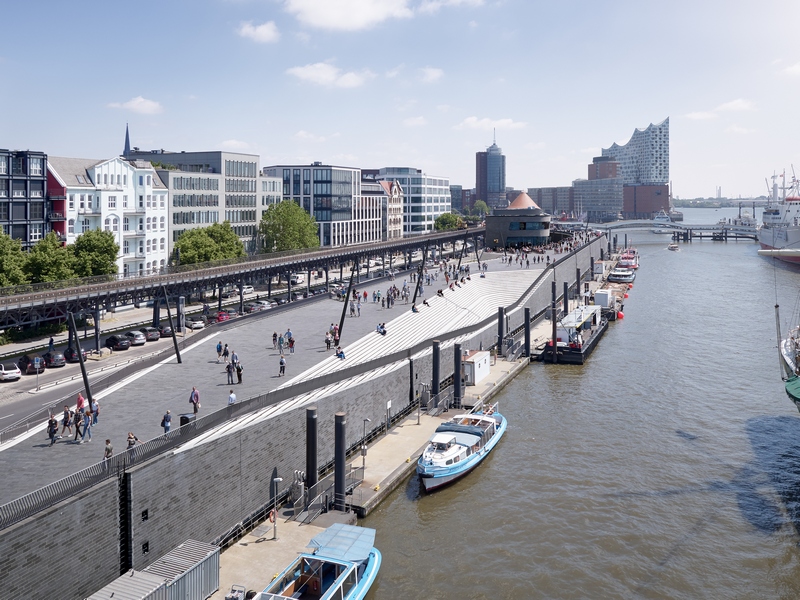 The linear structure is 8.6m above sea level in its eastern section and 8.9m above sea level in its western section to protect the city from winter storms and high tides. A minimum width of 10m ensures this popular riverside promenade offers generous public spaces for pedestrians, joggers, street performers, food stalls and cafes. Shops and public utilities are also accommodated within the structure at street level.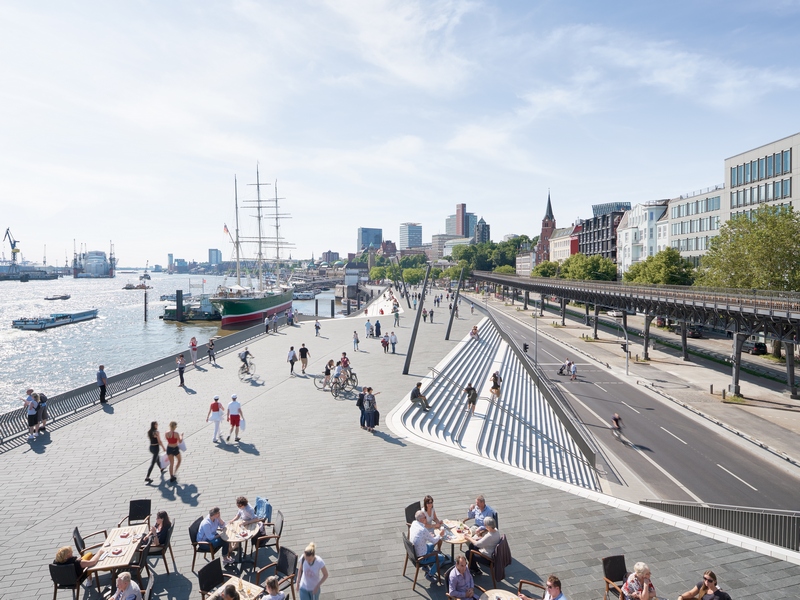 Wide staircases resembling small amphitheatres are carved within the flood protection barrier at points where streets from the adjacent neighbourhoods meet the structure; giving passers-by at street level views of the people strolling along the promenade at the top of the barrier as well as views of the masts and superstructures of ships in the Elbe.
Photography Piet Niemann © // Images given to Zaha Hadid Architects