(18 October 2019, Hong Kong) Aware of the needs of the modern family, LG Electronics (LG) is proud to introduce the Styler series, a steam clothing care system which uses TrueSteam® technology combined with an innovative design to enable easy dry-cleaning of laundry at home. Designed to care for a range of dry-clean-only fabrics, from suits and evening dresses to delicate fabrics and luxury wear and accessories, Styler series brings specialist dry cleaning garment care into daily life. LG's latest innovation is also an ideal way to quickly brighten and refresh coat, suit, leather jacket, stuffed toys and almost any daily use item, whilst reducing dust and allergy exposure within the home.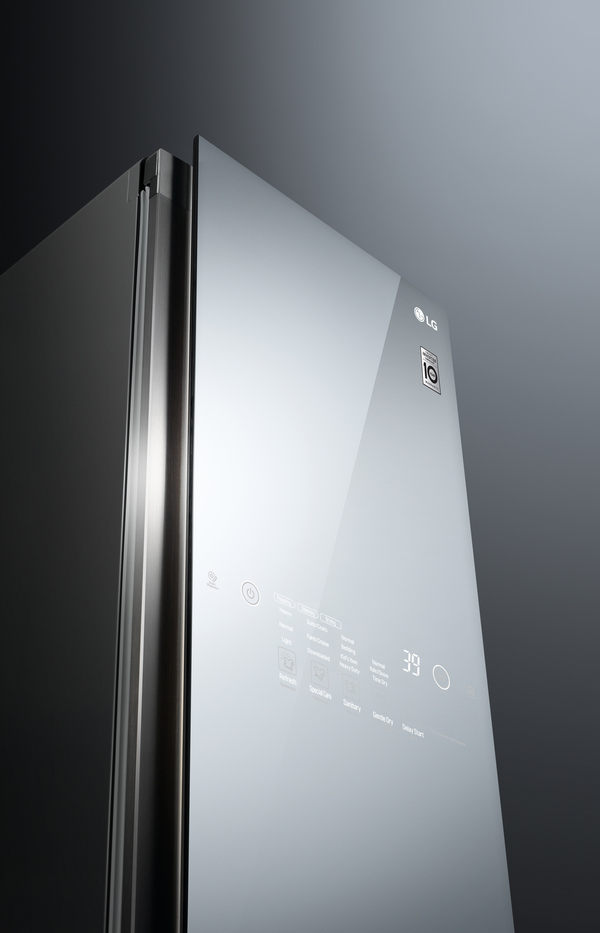 Ushering in a Brand-new Laundry Concept – Easy Dry Cleaning at Home
Previously, clothes that needed special handling and careful cleaning could only be sent out for dry cleaning, with all of the costs in time, money and effort that this entails. With situations such as having a suit prepared for an important occasion that needed to be delivered in time, or garments that produce odor due to improper storage during the season, the LG Styler breaks the norms of the inherent laundry care concept and allows users to easily carry out dry cleaning at home. This realizes the dream of achieving a more convenient, accessible, time-saving and affordable laundry plan that accommodates the needs of every modern family.
Comprehensive Design for Multiple Laundry Types
Reflecting LG's brand philosophy of bringing better life experiences to its customers, LG Styler series offers multiple compartments designed to meet a variety of clothing needs. They include self-moving hangers which remove fine dust particles via vibration, an anti-wrinkle pants press hanger by the door, and a versatile rack for a variety of clothing. At the bottom of the unit, there is a filter with optional aroma kit and a water supply tank designed to serve the convenience of the family's washing preferences. Whether it's a suit, school uniform, coat, leather jacket, towel, pillow, item of underwear or a favorite stuffed toy, rest assured that the LG Styler steam cleaning system will bring ultimate cleansing care.
Precise Technology with Innovative Design: Realizing "Dry Cleaning, Sterilization and Care" ALL-in-ONE
The revolutionary design of LG Styler realizes the integrated benefits of "dry cleaning, sterilization, and care" all-in-one. The LG Styler series adopts high-efficiency TrueSteam® technology to infiltrate laundry with 1/1600 water vapor particles, while odor particles and fabric wrinkles are shaken off via the precise 'moving hanger' design. A heat-pump low temperature drying feature is used to provide aftercare for the laundry. It takes only 20 minutes to complete the cleansing, sterilization and drying process¹.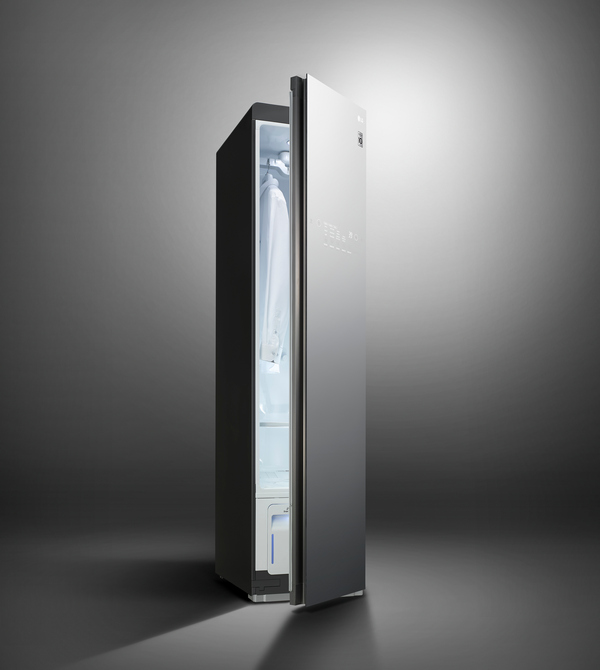 The TrueSteam® function has been certified by the Allergy UK Seal of Approval™, the Korea Apparel Testing & Research Institute (KATRI), the American Apparel & Footwear Association (AAFA), and the Verband der Elektrotechnik Elektronik Informationstechnik (VDE) to effectively eliminate up to 99.9% of allergens, including stubborn bacteria and dust mites. Without needing any detergent or chemicals, the LG Styler series brings comprehensive protection for the family wardrobe. TrueSteam® is also able to effectively steam-iron clothes during the dry-cleaning process, ensuring every step of fabric care is managed automatically to make daily life a breeze.
LG Styler series is built-in with an LED touch panel at the cabinet door to add elegance to the home environment. It is also synced with the LG Smart ThinQ function which allows users to remotely control and monitor the cleaning process, and download additional laundry programs via a mobile application.
¹ Select fresh deodorize care in a light mode
Price & Release Date
The new LG Styler series is to be released on October 18, and will be available in two colors, snow white and mirror black. Suggested retail prices in Hong Kong are HKD $15,880 (mirror black) and $14,880 (snow white)*
*Exclusive color only available at Broadway