ViA stores are renowned for providing home owners unrivalled choices of world-class European furniture and kitchen brands, dedicated to the idea of promoting the idea of 'My Life, My Style'. Now with ViA your home can be a unique and stylish statement.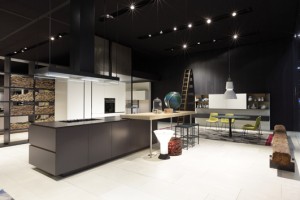 Poliform is currently a leading player on the international furniture scene. The highly successful result of adventurous enterprise, the company has always based its vision on the search for quality by updating its lines in keeping with all that is good in contemporary lifestyle trends.
Design has always been an intrinsic part of Poliform's ethos of production. By constantly striving to satisfy their customers' needs, the company has always been focussed on stylistic and technological research on totally down-to-earth projects aimed at guaranteeing optimum quality. Right from the start the company made no secret of its industrial ethos: its aim has been to exploit the full potential of automated production line methods, constantly monitoring change in an increasingly more global market. Poliform's selection of high-quality materials for its articles is absolutely pivotal.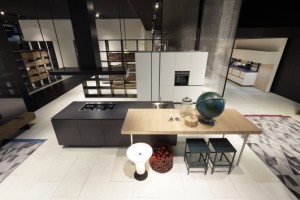 Continuous research into style always aims to successfully interpret contemporary living trends and come up with the freest possible approach to choose from what is on offer. The Poliform brand is today synonymous with luxury lifestyle and excellence in quality. Their numerous lines include systems and furnishings for the whole house. Kitchens were added in the 1990s with the acquisition of the Varenna brand.
Poliform Varenna Kitchens collection
The Varenna collection interprets the contemporary kitchen in its entire variety. The maximum freedom in compositions enables original proposals, which are defined by a wide range of materials, finishes and colours. The idea of a kitchen as a planned space in order to reflect the individuality of who lives in: the avant-garde technical solutions and an always more personal stylistic choice are aligned with the idea of a home project that distinguishes Poliform conception of a contemporary house.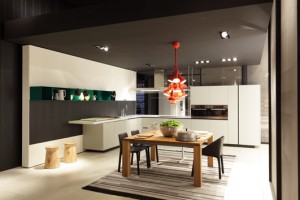 The Artex range features a contemporary design and natural aesthetics. Ample surfaces and rigorous, essential lines highlight the quality of the materials. Doors finishing includes embossed lacquered colours, glossy lacquered colours and open-pore lacquered oak colours. Woods are featured in walnut, elm and oak which is available naturally or stained in a variety of colours. The range also includes Spessart oak available only from the forests of Bavaria, Germany.
Designed by Paolo Piva in conjunction with CR&S Varenna, the Alea range is more primary in form and features a rigorous design for a new defining of the kitchen. A project by Paolo Piva featuring 'minimal' formal characteristics to convert every practical unit into sheer design, essential forms whilst maintaining the highest possible operability.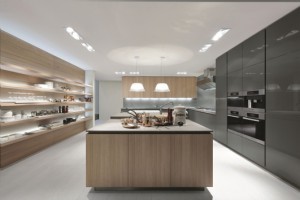 The aesthetic concept of Alea is linked to the strong prominence, which singles out every composition, every element and which is at times an edge and at other times a frame or structure. The containers, the work tops, the wall or island operative parts become perfect geometrical 'solids', surfaces which enhance the separate materials.
Every Alea detail brings out the design drive of 'giving shape' to a new concept of the kitchen.
Whatever your needs, if they include outstanding, contemporary kitchens designed and manufactured to the highest ideals and productions standards in Europe, you will find it in Poliform Varenna, available exclusively in ViA showrooms in Hong Kong and Shanghai.
Web / 網址: www.ebon.com.hk weibo / 微博: weibo.com/ebon599