Rockfon® is well known in the industry for their production of highly aesthetic stone wool acoustic ceiling and wall solutions. Made from an entirely natural materials spun into wool from rock, stone wool boasts key performance features, including superior acoustic control, fire protection and humidity resistance.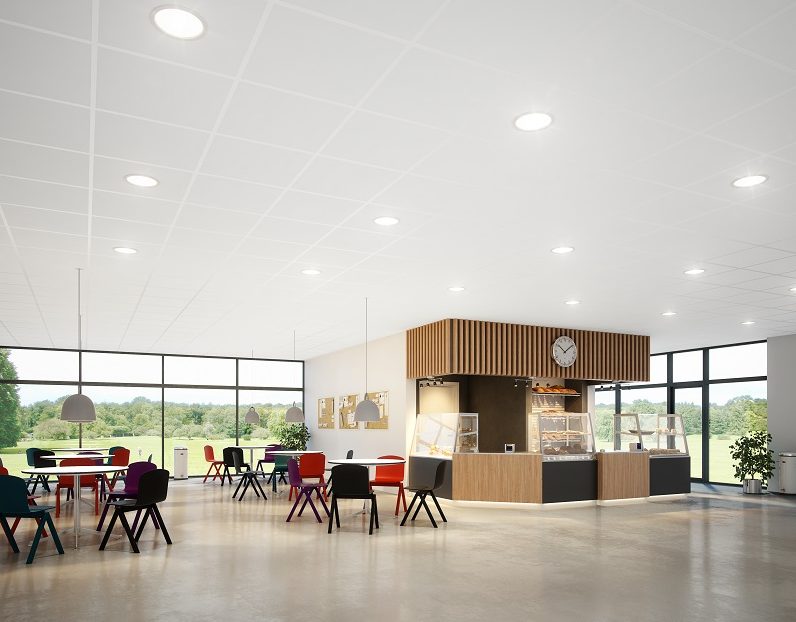 Comprised of up to 42% recyclable materials, stone wool ceiling tiles also make a constructive contribution towards a sustainable future, addressing important indoor environment requirements and design considerations in any climate.
Their latest addition to their product range comes after years of research and development on the part of Rockfon's engineers, and offers a new whiter surface for stone wool ceiling that elevates the whiteness and brightness to the next level. All in all, the Rockfon® Blanka™ range ticks four main boxes: a visibly whiter ceiling; superior light reflection qualities; simple installation and anti-static durability, creating a modern contemporary feeling into any space.
Satisfied customers appear in a series of case studies published by Rockfon®, the renowned French architects Bésuelle-Salley, who were tasked with transforming the small, cramped floors of the offices of Ports Normands Associés at the Transatlantic Terminal Building in Cherbourg into spacious, modern offices. Dubbed as an Art Deco wonder and an architectural headache, architect Lionel Salley needed to work with linear spaces with windows on the façade and accepted that working only with existing windows to let natural light in would be a challenge. His design called for all-white walls and a ceiling that would play a vital role in helping him to design offices that felt spacious, allowing him to create an atmosphere that was light yet matt. He also wanted a ceiling without visible grids and demountable panels that came in a wide range of formats and met strict acoustic requirements.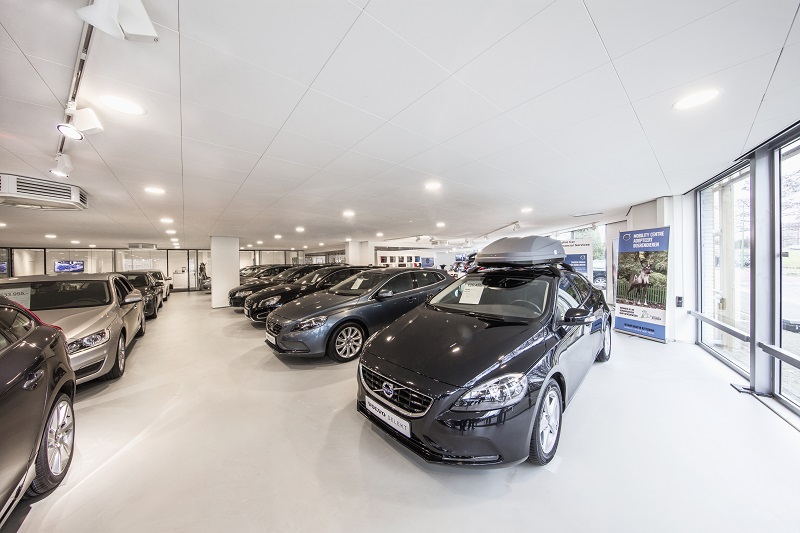 Enter Rockfon® Blanka™ – a product that the manufacturers describe as "the unicorn of interior architecture: mythically rare and almost unattainable." Its seamless look perfectly showcases the details and nuances of interior architecture, sending out a message of purity and elegance to architects, designers and end-users alike. Salley says his experience of the product bodes well for the future, noting: "It's hard to measure how the quality of light is different, but it gives a real plus to the office space." He attributes this to the tile's matt, white surface, which produces zero glare. "It's as if it absorbs and reflects light at the same time."
Indeed, independent testing shows that Rockfon® Blanka™ has an L value of 94.5, where the whiteness (L value) of the product is tested in accordance with ISO 7724 and measured on a scale from 1 (black) to 100 (white). The ultrawhite coating of the tiles delivers an incredibly smooth matt surface, with the same outstanding acoustics and fire safety performance known from Rockfon's product range.
The whiteness of Rockfon® Blanka™ offers more than just aesthetic benefits. It also improves the light reflection and light diffusion of the ceiling. With a light reflection index independently tested above 87%, Rockfon® Blanka™ can contribute to energy savings by using the most economical source of light: the sun. A ceiling with the right combination of high light reflection and light diffusion undoubtedly leads to a uniform and regular spread of natural light in a room and can minimise the need for artificial light, thus enhancing personal wellbeing and performance in the work place.
In the Netherlands, Rockfon® Blanka™ was chosen by interior design firm Peelen Interieur and used in the design of a new Volvo dealership, which called for a mix of warm, Scandinavian design in the offices and meeting areas along with a bright showroom area and open service bays. Rockfon® Blanka™ not only met the architect's aesthetic requirements, but also the necessity to display the cars in a light that would not detract from their colour. More than just a design makeover, the interior design had to reflect the identity and values of the Volvo brand. Suffice to say that the neutral light reflection and the ease of installation has resulted in the product being specified for the upgrade of more than 90 Volvo dealerships due to be transformed in the country in the coming months.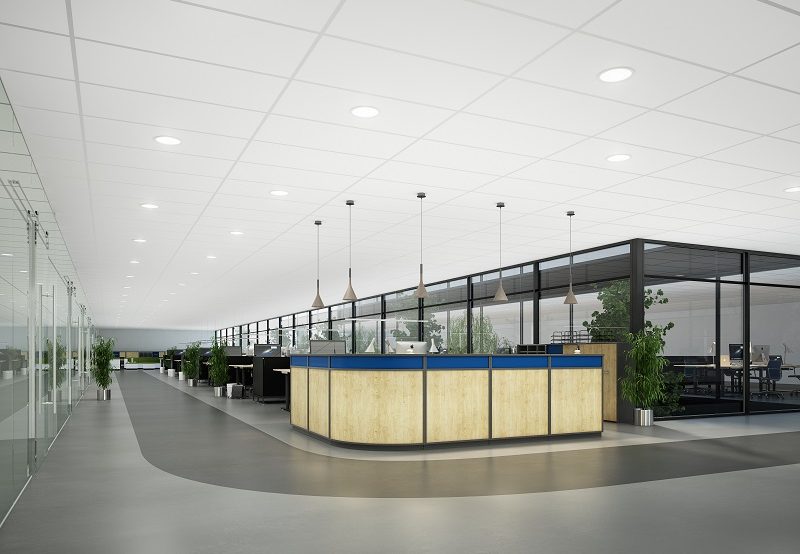 Swedish architects BAU are another happy customer. Selected to design the new headquarters of a major telecoms company in Stockholm, they wanted the offices to be a natural, seamless extension of the building's new 35,000m2 atrium, the focal point of the building. But they also wanted the design to stay pristine for the life of the building. Architect Kirsten Gausdal immediately saw that the Rockfon® Blanka™ range offered a smoother surface to that of traditional stone wool tiles, and reflected the light whilst looking whiter from any direction. She could also see how the multi-directional surface would help retain her design specifications well into the future.
"A tile that's facing the wrong way can make the ceiling look 'off '. But Rockfon® Blanka™ tiles are directionless. They can be demounted and remounted and will always look great from every angle," she explains, also noting the added benefit of the product's anti-static qualities which offers a positive advantage in terms of extending the lifetime of the ceiling. "Ceilings can be frustrating," says Gausdal. "The choice of ceiling makes the difference between a nice space and a great space."
Installation is also easy. The unique super-white smooth surface of the tiles, which is perfectly non-directional with no pattern, can be installed in any direction, making easy work for installers by saving time and reducing wastage. Designed to withstand exposure to worksite dust delivered by the anti-static properties of the surface coating, it is also dirt and stain resistant. It can be wiped off with a damp cloth and has come out top of its class in terms of surface durability and product lifecycle.
In Asia, Rockfon® is headquartered in Singapore, with offices in Hong Kong, Shenzhen, Shanghai and Malaysia with representatives across the region.