(9 February 2017, Hong Kong) Sir Peter Blake, a leading figure in the art world, and often referred to as the 'Godfather of British Pop Art', has been commissioned by Mandarin Oriental Hotel Group to create a collage which will cover Mandarin Oriental Hyde Park, London's iconic façade during part of the hotel's comprehensive phased renovation.
The immense collage entitled Our Fans, has been created to provide an eye-catching diversion along Knightsbridge. Our Fans, the largest artwork Sir Peter Blake has ever created, is a collage of 100 prominent faces, from Morgan Freeman and Helen Mirren to Joanna Lumley and Jenny Packham. All are regular guests at Mandarin Oriental Hyde Park, London as well as fans of the Group's hotels around the world.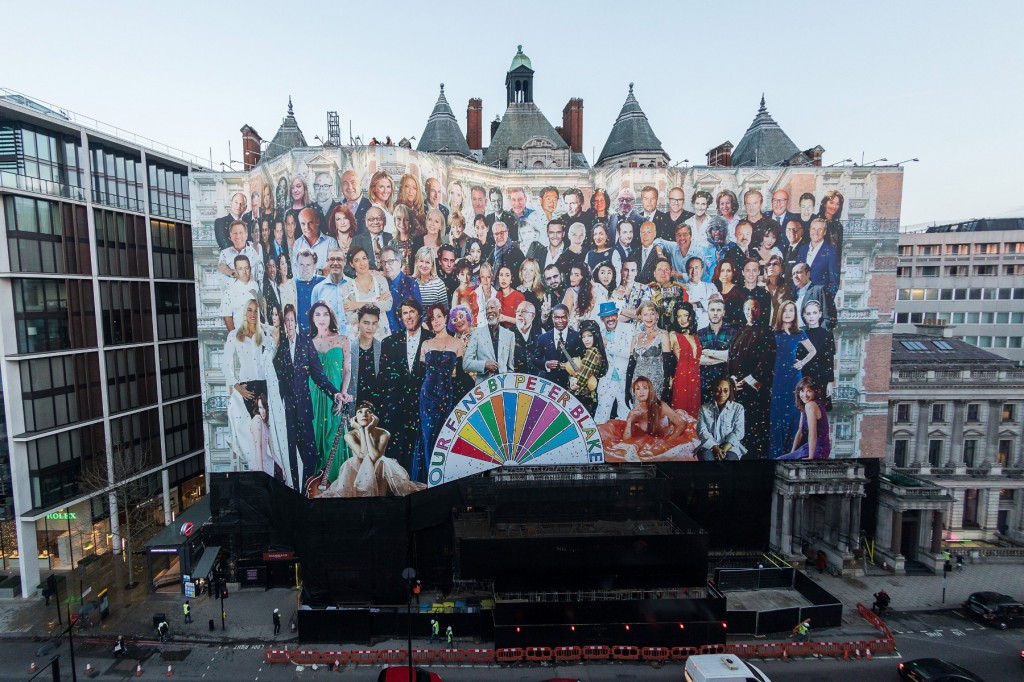 The collage has become Blake's trademark format and one that he has returned to time and again over the years.  "This artwork was very different to my usual way of working", he said. "A collage is very time consuming and laborious, but this was more a matter of arranging the figures and making them work together – making sure no one had a cut-off shoulder or missing legs – that's the skill of it. It was an amazing project to work on. Hopefully, people passing by will try to spot celebrities they recognize," he added.
Mandarin Oriental's creative advertising agency, LONDON advertising, created the concept of the poster, and interviewed Sir Peter Blake about this project. Click here to view the interview.