Eco Expo Asia 2016 will open its doors from 26 – 29 October at Hong Kong's AsiaWorld-Expo. The fair, jointly organised by Messe Frankfurt (HK) Ltd and the Hong Kong Trade Development Council, and co-organised by the Environment Bureau of the Government of Hong Kong Special Administrative Region, is the leading trading platform for green business in Asia. The 11th edition will welcome 325 exhibitors from 19 countries and regions, including new group participation from Austria, the Czech Republic and Scotland as well as the debut of the Finland Pavilion. Also, pavilions representing Canada, the Chinese mainland, Japan, Macau, the Netherlands and Switzerland will return to provide a comprehensive display of popular green products, technologies and solutions. This showcase reinforces the fair's significance and growing profile among the global eco industry.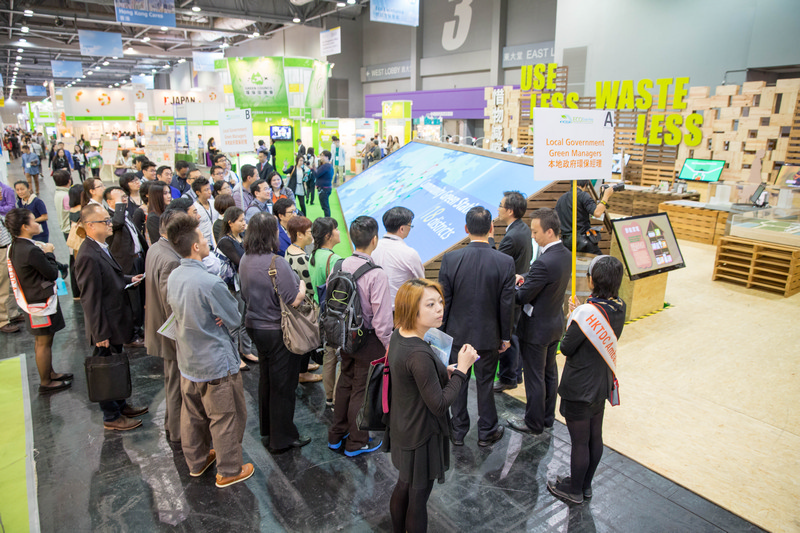 Over the years, the annual Eco Asia Conference has been a premier industry event that is frequented by key government officials and industry giants. Some of the highlighted speeches and topics covered this year include:
–       Keynote Speech
Mr Wong Kam-sing, GBS, JP, Secretary for the Environment, Hong Kong Special Administrative Region Government
–       How Chinese MainlandTackles Global Climate Change
Mr Yang Tiesheng, Deputy Head, Energy Conservation and Resources Utilization Department, Ministry of Industry & Information Technology of the People's Republic of China
Waste Management & Recycling
–       Waste Treatment Plants vs Spa – T‧Park Experience
Mr Vincent Deleu, Project Manager, VW-VES (HK) Ltd
Air and Water Quality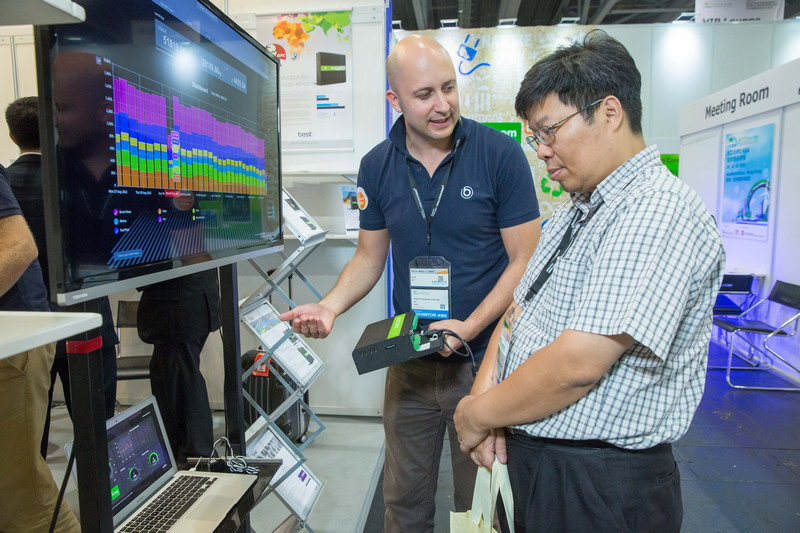 –       Corporate Water Stewardship: Achieving Water Neutrality
Ms Scholastica Tsoi, Manager – Health & Safety, Sustainability, Swire Beverages Ltd
Energy Efficiency and Energy
–      Grid Integration of Renewable Energy Technologies: Challenges, Experiences and Solutions
Mr Murali Mohan Baggu, Power System Operations and Control Group Manager, National Renewable Energy Laboratory
Green Buildings
–       From Green Building to Green Community
Dr Edward Yiu, Chairman of Executive Committee, Asian Institute of Intelligent Buildings (AIIB)
Green Transportation Forum to debut alongside industry conferences and Public Day events
Apart from the acclaimed industry conference, the Eco Expo Asia's seminars, workshops and other activities will also help exhibitors, visitors and the public to fully reap the benefits of each day's events.
Green Transportation Forum
Date:   27 – 29 Oct
Time: 11:30 – 16:00
With the upgraded Green Transportation Experience Zone, the Green Transportation Forum will be launched to offer participants a complete view of EV-related solutions.
Country-focused seminars
Take part in country-focused seminars to learn about the latest developments in green tech. Some highlighted sessions are:
–       Introduction to Swiss Environmental Technologies
Date: 27 Oct
Time: 13:30 – 14:30
–       Progressive Environmental Technologies from the Czech Republic
Date:   27 Oct
Time: 16:15 – 17:15
–       Finnish Cleantech – Green, Cool and Intelligent Living
Date:   28 Oct
Time: 11:30 – 12:30
–       Scotland Low Carbon Nation
Date:   28 Oct
Time: 15:00 – 16:00
Electric vehicle test drive/ride sessions
Experience first-hand the D12 model from Fortune Dragon Motors Ltd at the fair. Two sessions are available daily.
–       Nanjing Gold Dragon D12 Pure Electric Commercial Vehicle test drive/ride
Date:    26 – 29 Oct
Time: 11:00 – 13:00 (27 – 29 Oct)
14:00 – 16:00 (26 – 29 Oct)
Public Day activities
The general public is welcome to take part in the final day of the fair for free. Highlighted activities include the Green Mart, Green Workshop and Public Day Forum. Key events include:
–       Public Day Forum: Climate Change – Clear and Present Danger
Mr Sham Fu Cheung, Chief Experimental Officer, Hong Kong Observatory
Date: 29 Oct
Time: 11:00 – 12:00
–       Green Workshop – Urban Permaculture
Ms Lo Pik Ling, Helen, Project Officer, Lung Fu Shan Environmental Education Centre
Date: 29 Oct
Time: 14:30 – 15:30
Visit www.ecoexpoasia.com/ex/event_schedule to sign up and learn more about the events of Eco Expo Asia 2016.
With a number of pressing environmental challenges worldwide, Eco Expo Asia aims to serve as a holistic platform that offers greener solutions as well as enables companies, government officials and individuals to connect. For more information, please visit www.ecoexpoasia.com or email us at [email protected] or [email protected].