(30 November 2023, Hong Kong ) With the end of 2023 on the horizon, Colliers Hong Kong has conducted a comprehensive review of the government's 2023 Annual Land Sale performance to date and analysed the underlying factors and implications for the Hong Kong property market. A total of 9 projects were launched by the government, Mass Transit Railway, and the Urban Renewal Authority over the past 11 months. During that period, 3 residential sites were successfully sold, namely Po Fung Road in Tsuen Wan, Sai Ning Street in Kennedy Town, and Kai Tak Area 2A sites 2 and 3. Additionally, a large-scale commercial site located at the junction of Sai Yeung Choi Street and Argyle Street in Mong Kok was successfully transacted, with a total price exceeding HKD$13.2 billion.
It is worth noting that among the 9 launched projects, 6 were unsuccessful tenders, including 3 government-owned residential plots (Cape Road in Stanley, Yau Kom Tau in Tsuen Wan, and Area 106B in Tung Chung). Furthermore, Oyster Bay Package One, Kwun Tong Town Centre Development Area 4 & 5 Project, and Tung Chung East Station Package One also encountered difficulty securing bids.
"This year witnessed a total of 6 unsuccessful land tenders, marking the highest number of failed bids in Hong Kong's land supply history. The primary contributing factors were the mounting pressures faced by property developers in large-scale development projects. These challenges include subdued demand in the first-hand residential market, a large number of unsold units accumulated by developers, anticipated high supply in the next two to three years, increased capital costs due to rising interest rates, and long development processes which further amplify risk factors. Consequently, bidding enthusiasm among developers has been heavily dampened.
Furthermore, persistently high mortgage rates coupled with a slower-than-expected economic recovery undoubtedly contributed to the conservative mindset among potential buyers. We foresee that the downward trend in property prices will continue into next year, which will adversely impact land prices as well," said Dorothy Chow, Executive Director, Asia, Valuation & Advisory Services.
"The complex restrictions and lack of flexibility in land development procedures are also causes for developers to adopt a more cautious approach. Taking the land tender in Yau Kom Tau, Tsuen Wan, as an example, under the current sales conditions, the purchaser must equip the neighbourhood with government accommodations like a day activity centre cum hostel for severely mentally handicapped persons. Such requirements would result in high construction costs that cannot justify the overall investment commitment of the project, resulting in a single bid in the end. This kind of bundled land development plan is essentially diverting risks to developers, significantly diminishing their willingness to participate in land bids. If upcoming land releases adopt similarly complex development conditions, it would not be surprising to see more failed bids in the future," said Hannah Jeong, Head of Valuation & Advisory Services, Hong Kong.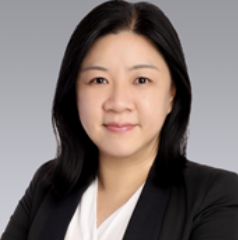 Enhancing facilities planning to stimulate bidding activities
"As more new town land is pushed to the market, the overall planning and new development roadmap will play a crucial role in attracting developers' participation. Huge investment risks fall on developers if the area lacks infrastructure and amenities for commercial and community use, consequently leading to heightened concerns in times of market uncertainty and mounting interest rates. Hence, authorities should thoroughly consider balancing out facilities development and enhancing tender incentives. At the same time, they should also focus on minimising the gap between the bidding price reserves and the realistic pricing levels accepted by the market," Kathy Lee, Head of Research at Colliers Hong Kong added.
"In order to align bidding prices with levels accepted by the market, considerations should be given to development timelines, construction costs, and relevant risk factors. In a market environment characterised by declining property prices and land values, the government should aim to reduce development costs by optimising approval and construction procedures. This includes shortening the wait times between land sale periods and obtaining occupation permits, streamlining building plans, relaxing basement parking requirements, and only requiring the provision of welfare facilities on suitable privately developed sites. These measures can help alleviate developers' concerns regarding rising construction costs, extended development timelines leading to increased interest expenses, and heightened risks, thus reigniting their interest," said Hannah Jeong, Head of Valuation & Advisory Services, Hong Kong.
Land sale revenue target in this financial year unlikely to be met
Given multiple unsuccessful land tenders, Colliers Hong Kong foresees that the government will not be able to meet its annual land sale revenue target. "The initial land sale revenue target for the 2023/24 fiscal year was approximately HKD$85 billion. However, with only two sites sold, the revenue generated only adds up to approximately HKD$7.1 billion. Considering the land premium revenue of around HKD$5 billion obtained previously, the total revenue amounts to approximately HKD$12.1 billion. This is equivalent to about 14% of the annual target, indicating that it is very unlikely for the target to be met within the remaining timeframe this year. The current situation is even more severe compared to the previous fiscal year, when the final revenue reached was approximately HKD$69.9 billion, accounting for nearly 58% of the annual target of HKD$120 billion," Kathy Lee, Head of Research at Colliers Hong Kong explained. According to the government's announcement of the land sale plan for the current fiscal year, there are still 3 sites yet to be released to the market. These include 2 commercial sites in Wan Chai and Admiralty, as well as a combined industrial site in Yuen Long. "Due to the prolonged shortage of new offices in Wan Chai and Admiralty, the two commercial sites still maintain their investment value. However, in the face of the high-interest environment, and high office vacancy rates, coupled with an additional supply of nearly 7 million square feet of office space in 2025-2026, there is no urgent need to release more commercial sites in the short term. Otherwise, it will very likely result in another unsuccessful tender. The government should also re-examine the priority order of its land sale schedule in light of current market conditions and consider postponing the release of commercial sites to the next fiscal year. The Yuen Long industrial site, however, should be prioritised as it will accommodate brownfield operators and facilitate the land resumption process in the Northern Metropolis, eventually expediting the planning and development process in that region.