Now the commercial property industry in China is no longer the market compared to two or three years ago. And customers' needs and behaviors are also changing rapidly in recent one or two years. The industry players are facing new challenges with concept like the post-90s, consumer tribe, the lazy economic, product stories, KOL etc. We are all living in a new era of consumer sovereignty!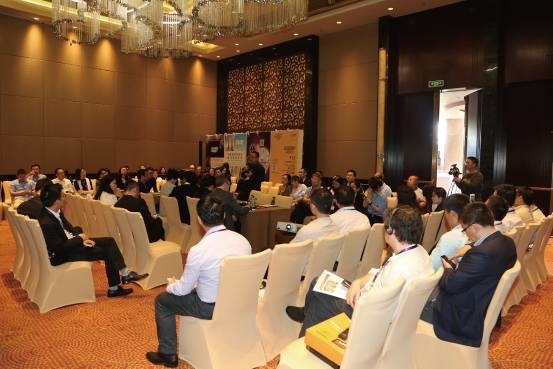 Industry practitioners will not just learn from industry colleagues or copy leading players' model. They are willing to find an easy way to create a new successful business model.
The 8th Asia Pacific Commercial Real Estate Cooperation Forum (APCREC8) has been a great success on 24th-25th May 2016 at Shanghai Marriott Hotel Riverside, organized by Linver Insights, with four themes of "Creating Community", "Building Appearance", "Shaping Scene" and "Cultivating Behavior" aiming to put "new DNA" to commercial projects.
Over 400 professionals and elites in across the whole commercial property value chain gathered in APCREC8. 39% of them are from property developers (decision makers from commercial, operation, digital marketing and design management department); 13% of them are from popular APP and community (Founders); 17% are principals from leading architecture firms; 13% are unique retail brands and markets; 12% are from leading O2O/e-commerce companies and product/solution providers.
Participating developers are from China Xintiandi, Poly Commercial, IKEA Centres China, Greenland Business, Shimao, Gemdale, Vanke, CR Land, K11, Capitamalls, Forte, Suning, CMSK, Grandview etc.; APP and community operators are from Linqu, Qdaily, Yidao, Friends+, One Way Space, eLab, Wanruoguli Group, Aqua China, UrWork, MOPLUS etc.; design firms are from HPP, SAIYO , Cendes , ARIZON(SHA), Woods Bagot, Latitude, Girimun Architects, Foster+Partners, EFFEKT Architects,Logon,Lead8,Kokaistudios etc. Creative retail brands are from g+ The Urban Harvest, Grotto, Project Lab, Dreams Flea Market, Jing republic, Taroko Recreation etc.; O2O solution and technology companies are from RTMAP, Cloud & Apps, Elo Touch, Sunflower Technology, Winner Information Technology, Ruijie Network, HIKVISION, He Ma Xian Sheng, Alibaba, OASE Living water, Knauf, Kohler etc.
Stream One: "Indoor" Scene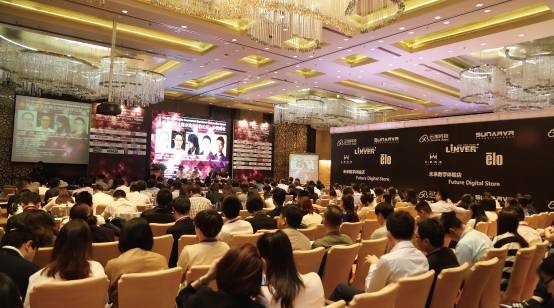 Amy Yang, VP of g+ The Urban Harvest; Huang Bo Qing, CEO of Grotto and Chen Zhao Long, Founder & CEO of PROJECT gave a discussion on topic of "Is Scene Only a Gimmick?"
Yu Si Si, founder of Dreams Factory shared her insights on different cooperative model between shopping mall owner and tenant.
Zhang Qing Hong, founder of Chronus Art Center (CAC) together with Michael Gu, founder of MOPLUS gave their comments on common failing of traditional commercial space.
Stream Two: "Outdoor" Appearance
David Buffonge, co-founder and executive Director of Lead 8 and Cao Bin, VP of RTKL discussed about whether it's enough to purely relying on design innovation of independent building.
Andrea Destefanis, founder and chief architect from Kokaistudios and Chris Law, founding director from the Oval partnership shared their project cases and explained how to take advantage of "Renovation" language to reshape the commercial, cultural & Economic building value.
Stream Three:  "Customer Flow" Management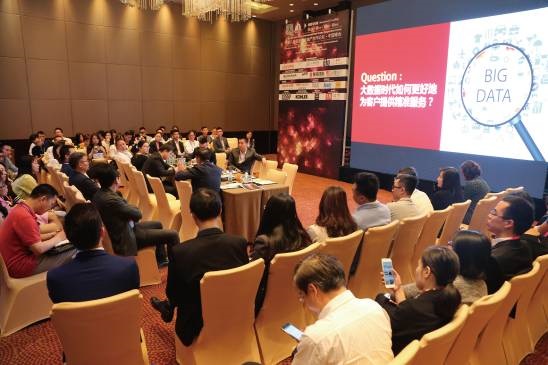 First group discussion with experts from Li Ying Wei, innovation business unit director at Joy City; Eric Chan, director of operations & brand curation at K11 Concepts; Li Xin, vice GM at RTMAP gave us insight on how to make consumers more loyal.
Anson Li, President of Grandview Group shared his project Grandview Mall and explained the way to break traditional retail, create innovation on "customer flow" management.
Ren Wei, COO from Feifan E-commerce discussed about whether retail stores can perform as well as online stores.
Patrick Wang, director of digital operation from Shimao Commercial shared his insights with other panel experts about how to better combine commercial property and digital operation and also talked about his stories and experience when he was at Joy City and Longfor Properties.
Official Website: http://www.linver-insights.com
Official Weibo: http://weibo.com/linvercrec
WeChat ID: LinverInsights