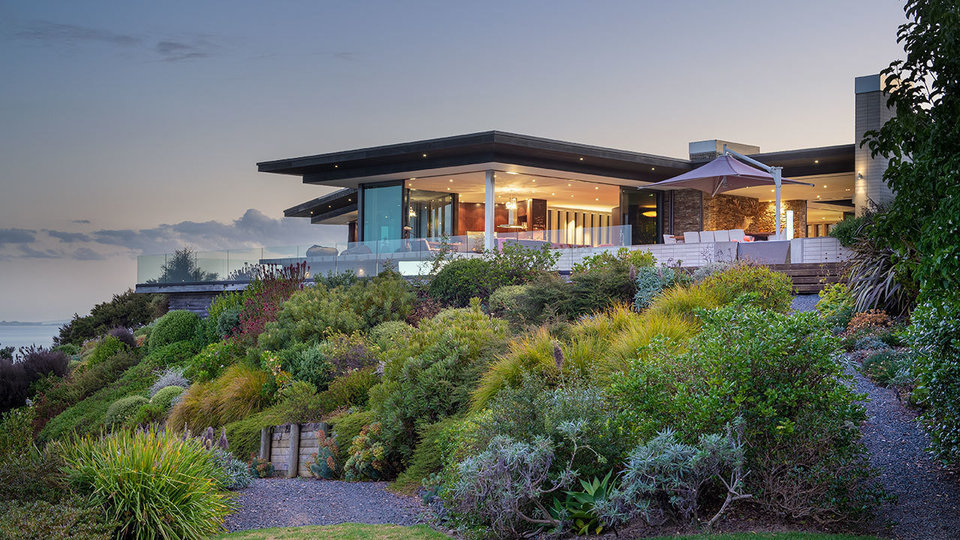 Location: Auckland, New Zealand
Price: NZ$18 million (US$11.75 million)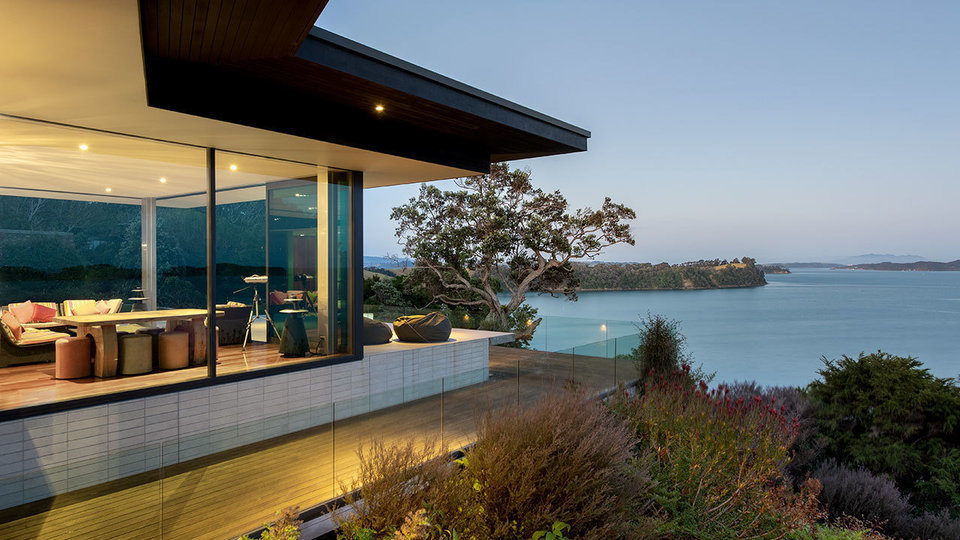 "A little bit contemporary, a little bit funky, a little bit fun," is how this home's agent Athena Wang describes its unique design aesthetic. Completed in 2010 after five years of construction, this palatial, cliff-top estate is nestled into the lush Mahurangi Peninsula.
It was designed by Hillery Priest Architects, recipients of 12 New Zealand Institute of Architects Awards, three Environmental Design awards and three Designers Institute of New Zealand interior awards, according to Ms. Wang. The company's design philosophy "reflects an architectural response to the environmental, topographical and the sensibility of the site, and their intersection with the memories and desires of the inhabitant," Ms. Wang said.
Sitting high on a promontory surrounded by beaches, the property boasts the widest possible views over Martins Bay and over the Hauraki Gulf to a host of islands. Its 14 acres of private, landscaped grounds feature a bountiful organic orchard and exotic gardens.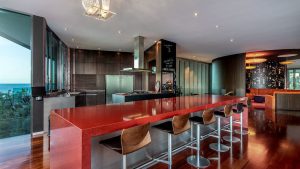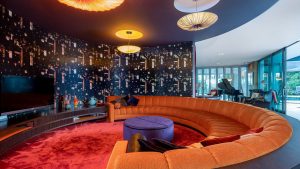 Stats
The 11,183-square-foot home has four bedrooms and five full bathrooms, and sits on 14 acres of land.
There is an additional 10,764 square feet of formed outdoor living space.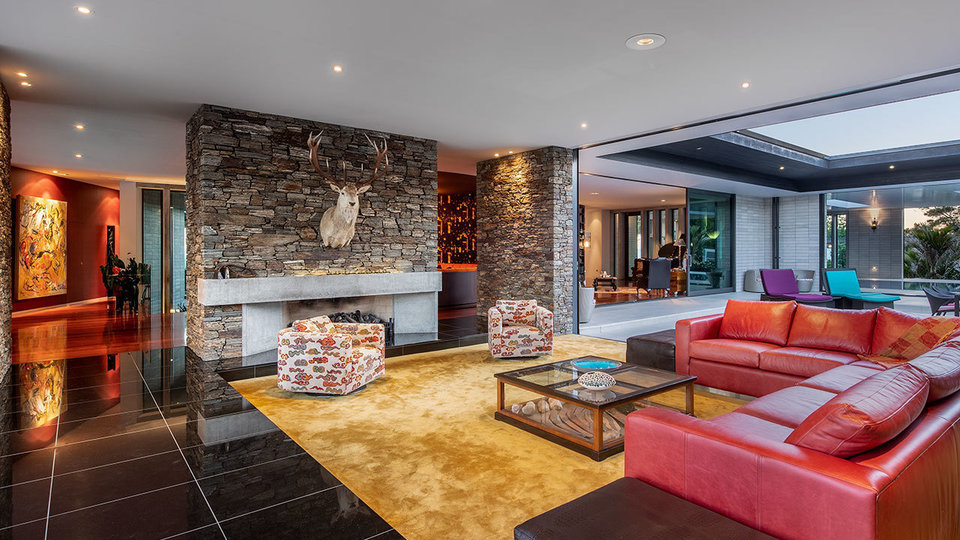 Amenities
The property features water views from every room and seamless indoor-outdoor living, with two terraces with outdoor fires and a pizza oven. There is a 20-meter indoor swimming pool and a gym. In addition to a three-car garage, there is a separate oversized garage to accommodate boats or even helicopters, as well as a helicopter pad.
The house also has an office featuring a majestic curved library, and an artist's studio. The landscaped grounds include an organic vegetable garden, as well as gardens with imported plants from around the world and myriad exotic fruit trees, including banana, apple, mandarin, macadamia and fig.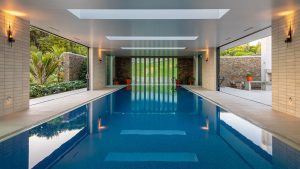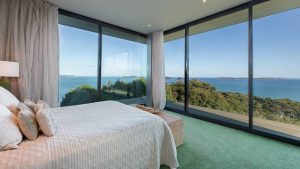 Neighborhood Notes
A unique area with many regional parks, bays and beaches, Mahurangi East is a peninsula in Kawau Bay, about an hour's drive north of Auckland city. Popular scenic spots for leisure and recreation include Whisper Cove, Brick Bay, Scott's Landing, Martin's Bay and Scandrett Regional Park, according to Ms. Wang, who notes that the area is known for its amazing bird life, swimming, fishing, kayaking and boating.
The peninsula is dotted with the seaside towns of Snells Beach and Algies Bay. It is here that the scenic Kawau Island is found, notable for its historic Mansion House, once the private retreat of Governor Grey, a 19th-century governor of New Zealand, according to Ms. Wang.