Plan In are a professional interiors and contracting company driven by obsessive quality control, a focus on the heights of luxury and a desire to raise standards across the board. And, until now, they've largely flown under the radar.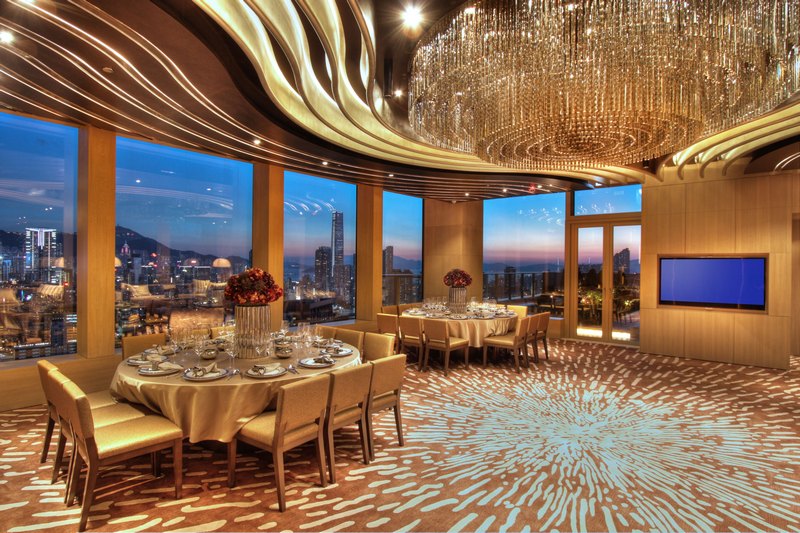 Plan In Interiors and Contracting are an anomaly in a market where haste and cost are often valued above craft and quality. Over the course of 25 years, Plan In has earned a reputation for being the "professional's professionals" for seeing out the toughest jobs and delivering the best possible finishes to high-end interiors.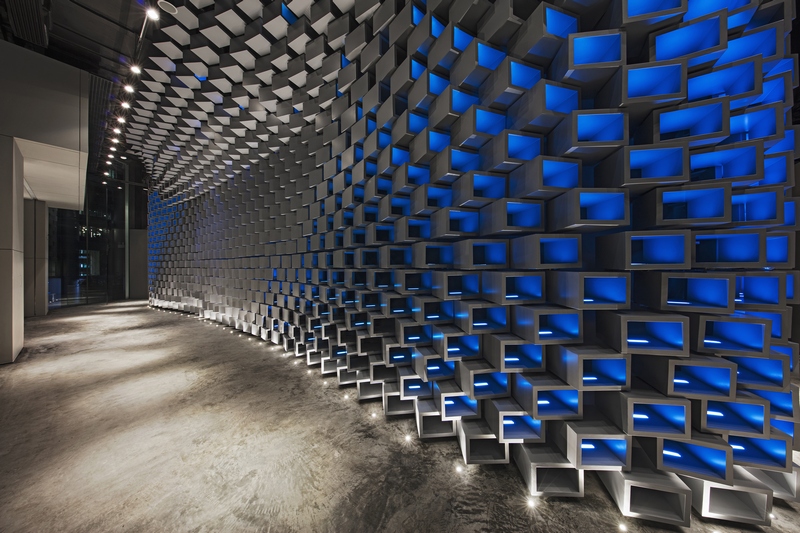 There's every chance you've appreciated their work, although the company hasn't always chased – or been feted – the headlines. Their work helps deliver the sensation of opulence in the Frank Gehry-designed, Swire Properties-owned Opus, the show flat which saw Plan In collaborate with Canadian interior design duo Yabu Pushelberg. Then there's the work on the VIP floors, ballrooms and private premises accessed by only the supremely wealthy.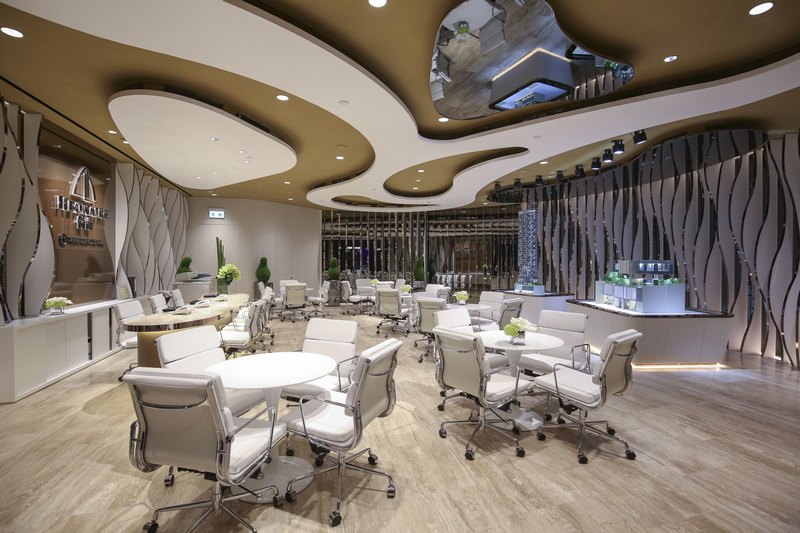 That extra pep in your step as you enter the lobby of a five-star hotel such as the Grand Hyatt or The Ritz-Carlton? It has probably been stimulated by Plan In. The sumptuous show flats at 39 Conduit Road at Mid-levels West? Plan In. In fact Henderson Land's development at this swanky address set several new records for the highest price ever paid per square foot for any residential unit in Asia. At 39 Conduit Road Plan In worked with the highly renowned Steve Leung Designers to create a dozen show flats, each one unique, each one exquisitely realised.
Plan In's portfolio of premier interiors is defined by meticulous attention to detail and a superb level of craftsmanship incorporating some of the finest materials to create perfect finishes woven together to create tactile, layered spaces.
Plan In's role as craftsman contractor is to bring other people's designs to life. As fine craftsmanship and professional practice sum up Plan In as a contractor the essence of their work exists within luxury style and the finest materials. Bringing these elements together as the artisans they are has won the trust and admiration of their clients.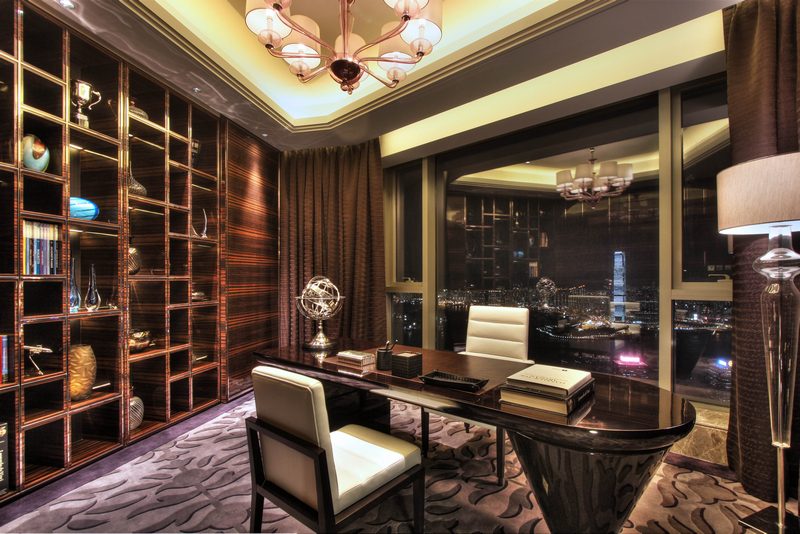 Kaizen Culture
When Kam Lam – Plan In's executive director and chief executive – first left Hong Kong for Japan more than three decades ago, then aged 18, he admits that he didn't set out to become a pre-eminent figure in delivering premium interior fit-outs and renovations.
Heading to Japan was an adventure of some five years in the making that would see him learning the language, soaking up the culture and building the foundations of a philosophy that would steer his later work.
Kam embraced a style of thinking that might be best understood as Kaizen, the idea of continual improvement in business that has become known, in part, as The Toyota Way, the guiding principles for the famed car manufacturer. Specifically by taking on the role of observer and by monitoring each step of the process one learns how best to perfect every detail in order to deliver an immaculate end result.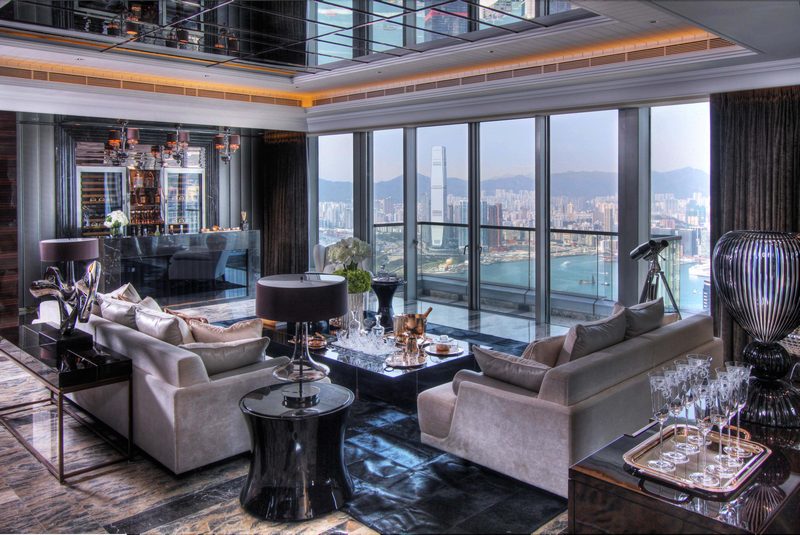 Ask Lam for his favourite job, his most complex fit-out or for the project he is most proud of and you're likely to draw a modest response. "Every project that we do is special. We put so much into each of them, such detail and so much effort, that every single one is unique," he says. "We haven't yet done the perfect project."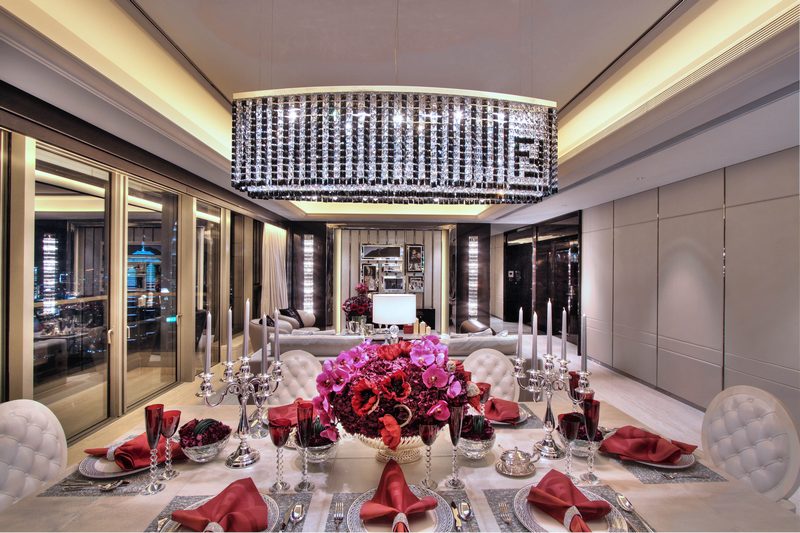 Clear Thinking
Lam, along with fellow company director Mr Yuen and their staff of 140 enthusiastic individuals, are dedicated beyond what many people might consider reasonable. "From the end user's perspective the projects we are engaged in are the most important part of a building; if they are not perfect, the whole project is diminished. If the budget is limited but the designer wants to incorporate a feature we will help them achieve their aims. To us, this is the core part of the project and we have to make it perfect."
Lam demands precision in everything – from plan to execution – an approach that stems from his own pursuit of clarity in thought and design. The company name in Chinese is Blueprint, a roadmap encapsulating a project's every detail into a single, all-encompassing document and an aid to finishing every job to the highest standards – an accurate representation of Plan In's fastidious quality control.
"There are so many designers in Hong Kong for landlords to choose from that you can find anyone to give you a good idea. Finding someone that can execute the vision is difficult," he says. "Finding a team with the experience to deliver to the most exacting standards possible is much harder still. As a brand, this is the promise of Plan In."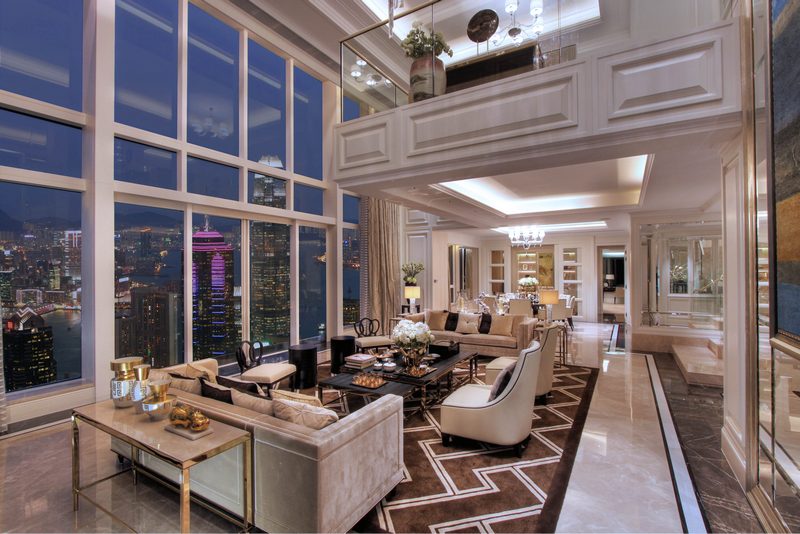 Trust Games
After a quarter of a century steering Plan In Lam believes that the best work comes down to a matter of trust. Trust is something that is established over many years of collaborating with local and world class architects, designers and developers that demand the finest quality workmanship and a partner like Plan In who will work tirelessly to find solutions to some of the most technically challenging design briefs. Trust is the basis of relationships with suppliers who deliver every time and trust is something that is essential with your own staff who live up to the job requirements with their talent and passion.
"Only by working in harmony with your own team can you truly create handmade finishes of the absolute highest quality," says Lam.
The projects Plan In works on are beyond luxury.
Lam himself claims that "luxury is a normal thing in the modern world".
Plan In is engaged in what he calls "super-super luxury".
When looking at the broader market which is full of projects claiming to be "luxurious", Lam suggests when considering standards of elevated luxury, a fair comparison is to five-star hotel. He points to Plan In's work on The Ultima in Ho Man Tin for Sun Hung Kai Properties. "You could say this is the best residential project in Kowloon, not just one of the best, but the best project," says Lam.
"We compare this job to a five-star hotel because the best project has to find the best people to live there and the best people to deliver the project. Everyone appreciates the quality of the finish that they can compare, say, to the design of the lavish bathrooms found in any notable, world class hotel."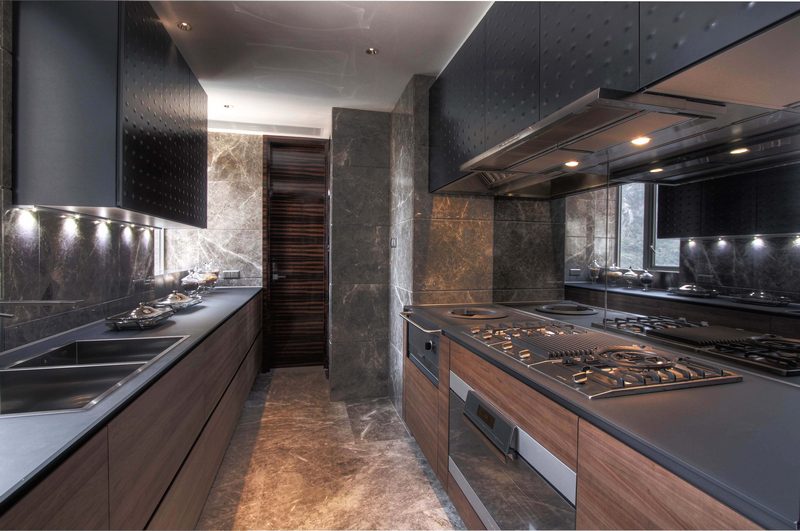 Legacy Thinking
At this stage in his career delivering high-end interiors of such refined quality, Lam has turned his attention to the creation of a lasting legacy and for the eventual handover of Plan In to a new generation.
As he looks towards the future Lam is focused on creating a new breed of contracting firm, one that is viewed as a trusted brand and he intends to leverage the high regard in which Plan In's brand is held by the development community after 25 years of impeccable service.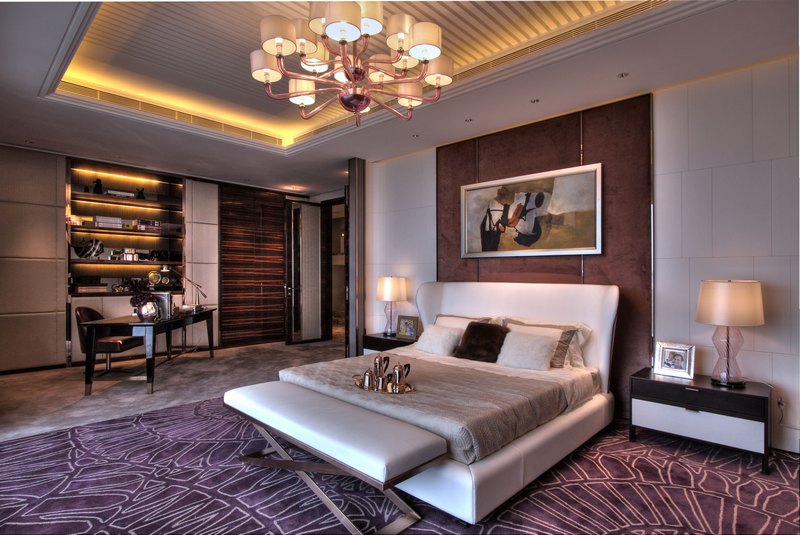 Despite the sometimes ordinary reputations that contractors have in the construction industry, he is convinced that he can help change perceptions to create a role for interior contractors as essential project specialists, desired for their expertise as industry partners who lead by example by adopting best codes of practice and nurturing management who operate at highest standards, focusing on what Plan In refer to as: "interior decoration specialties".
"I want to bring that Japanese style of thinking to the next generation and have people think that when it's Plan In, it's that Japanese level of detail," he says.
That pursuit of perfection begins with creating an environment of trust with the staff who know their roles and who feel valued. Every Monday Lam hosts staff feedback sessions with staff to discuss recently completed projects. No questions are off limits and no feedback is considered inappropriate; the idea is to provide encouragement and acknowledge tasks completed well, an approach known as 'positive reinforcement'. This style of management is adapted from the Japanese style of workplace management that Plan In has woven into the DNA of the company.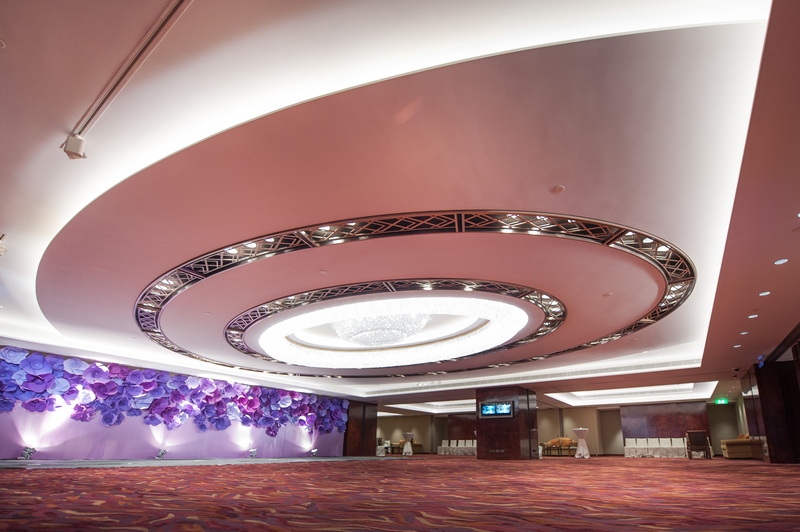 Business of Hospitality
After a number engagements related to the public areas of some iconic Hong Kong hotels, such as The Ritz-Carlton, W Hotel, Pentahotel, Crowne Plaza Tseung Kwan O, the major refurbishment of the podium at the Grand Hyatt Hotel Hong Kong, Plan In has made a specialty of delivering cutting-edge hotel interiors.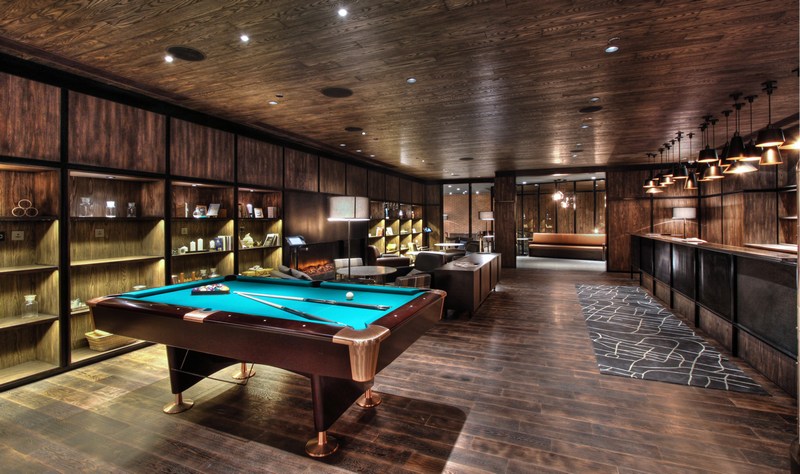 The St. Regis Hong Kong, currently emerging in Wan Chai under the leadership of China Resources and due to open in 2018, and the 10,000 square metre lobby of New World Development's Rosewood Hong Kong taking shape on Salisbury Road in Tsim Sha Tsui, will both feature podium and public areas by Plan In. Lam describes these two new properties, one on either side of Victoria Harbour as the best exemplars of the finest levels of interior workmanship the city will have seen to date. It is important, brand-defining work for the hotels involved and for Plan In, who are working with powerhouse China Resources for the first time.
"The goal is to show not just the clients but the building industry as a whole, that if you want the best work, you have to go through Plan In," he says. "I'm pleased that the business we've created is not all about the money side of our craft. I don't have so many certificates to my name, but what I do have is passion and I want that to come through in what we do as a brand."
The Plan In origin story is based on hard work and the pursuit of extreme quality control. It just so happens that the future for Plan In – and perhaps the wider industry – is based on the same astonishing values.