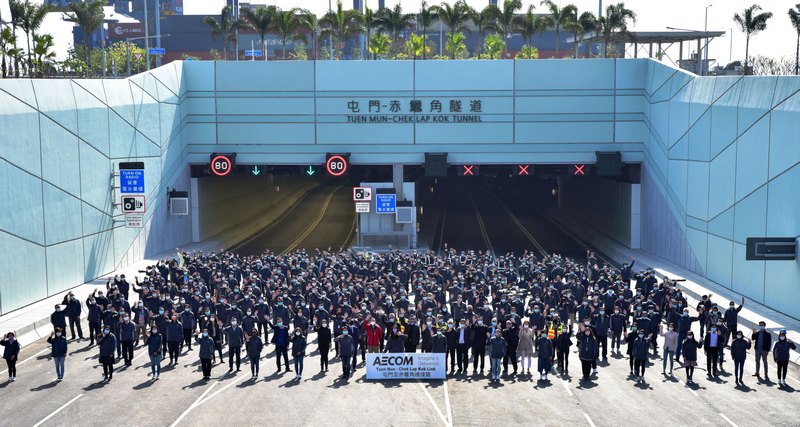 AECOM has helped commission Hong Kong's Tuen Mun-Chek Lap Kok Link (TM-CLKL), the culmination of work on the project conducted by the infrastructure consulting firm.
Put into service in December, AECOM delivered engineering design services on the project since 2011. TM-CLKL is a key element in Hong Kong's transport network. It connects Tuen Mun, in the western New Territories, to the Hong Kong-Zhuhai-Macao Bridge and Hong Kong International Airport via Hong Kong Port.
"It was important to AECOM and project stakeholders that the subsea tunnel was constructed using the most environmentally sustainable method of TBM which avoided excavating 11 million m3 of marine sediments.
Furthermore, we are proud of the exemplary safety record across our onsite workforce of more than 700, given the pioneering of the tunnel boring method at 55 meters below sea level," said Ian Chung, AECOM's regional chief executive for Asia. TM-CLKL comprises a 9.7-km-long, dual two-lane highway, including a subsea tunnel of 5km long.
Please visit www.aecom.com.