(28 April 2020, Asia) Arcadis has launched a new mobile application of their industry-renowned annual Construction Cost Handbook and Quarterly Cost Reviews to the China, Hong Kong and Singapore market. Known as the Asia Cost Guide, the app will provide users with the same best-in-class construction cost data indicators, trends and analysis, now consolidated into the digital app making it easier for users to always have the latest information on hand. The Asia Cost Guide will provide real-time information and users can access data from multiple markets through a single source.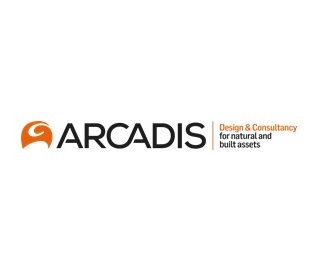 With over 85 years of cost management experience, Arcadis understands the cost of construction and the impact it can have for the development of an asset. The Construction Cost Handbook and Quarterly Cost Review have become an industry 'go-to' for Arcadis' clients, contractors and business partners across Asia. The launch of the Asia Cost Guide is part of Arcadis' continued investment to support digitalization of the Cost & Commercial industry fostering knowledge transfer and best practice within the industry.
Penny Murphy, Head of Digital Transformation, Asia, explained: "For nearly 30 years, Arcadis Asia has been providing trusted cost advice to our clients and partners. The launch of the Asia Cost Guide is a major milestone in our ambition to be the leader in digital cost and commercial management. As digital devices become mainstream, so has the demand for timely information as clients need to access relevant data to enable decisions. We hope the Asia Cost Guide will enhance our clients' experience through digital touchpoints and provide them with valuable insights, connecting them with Arcadis' data and expertise to help them to achieve more for their money."
The new app will also provide users with direct access to Arcadis' latest thought leadership, research and publications such as the annual International Construction Costs index, which ranks the cost of construction in cities around the world. The Asia Cost Guide is available to download now for free, and currently provides cost data for the China and Hong Kong market and the Singapore market. Over the next few months, data for Malaysia, Philippines, Thailand and Vietnam will be added. A Simplified Chinese version will also be added which will be accessible on the China Android stores.
For further details, please visit www.arcadis.com.