(11 May 2020, Hong Kong) Investment in Asia Pacific commercial real estate trended down during the first quarter of 2020, declining 34% year-on-year as the spread of COVID-19 impacted the flow of capital into numerous industries and asset classes. According to new data and research from JLL for Q1 2020, real estate transaction volumes experienced a steep contraction in Asia Pacific, ending the quarter at US$29.5 billion.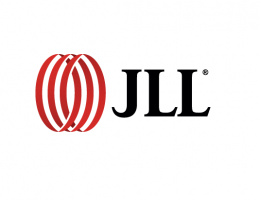 Mainland China, Hong Kong, and Singapore were the most adversely affected markets in Asia Pacific, with investment activity declining by least 60% year-on-year. South Korea and Japan were the least impacted according to JLL, where investment activity was similar or slightly higher year-on-year.
"The decline in Asia Pacific transaction volumes in Q1 was widely expected, given the impact of the COVID-19 situation. Many investors have paused activity due to the uncertain economic environment and hence, deal activity has been impacted. We see this reduced activity continuing into Q2, with trading volumes likely to bounce back more strongly in the second half of the year. There are many well-capitalized investors waiting for opportunities, and we think the dislocation in the markets will create strong deal flow across most sectors," says Stuart Crow, CEO, Capital Markets, Asia Pacific, JLL.
All major commercial real estate sectors were impacted by COVID-19 in Q1, with the level of year-on-year investment flows varying.
• Retail investment volume registered the most significant contraction, declining 39% year-on-year due to the introduction of lockdowns and safe distancing measures across many major markets.
• Appetite for office assets remains high for both offshore and domestic investors, yet volumes fell by 35% year-on-year, despite large-scale office asset sales in Mainland China, Japan, and South Korea.
• Hotel transaction activity moderated by 22% year-on-year, partially aided by select deals finalized in the earlier part of the quarter in Japan and South Korea.
• The industrial and logistics investment market was Asia Pacific's most resilient asset class in the first quarter, with activity growing by 9% year-on-year.
"Investors we speak to remain calm and optimistic, but also committed to playing a larger role in the Asia Pacific real estate market in the longer-term. The full impact of the COVID-19 outbreak on the investment market will hopefully start to become clearer in Q2 as investors focus on existing portfolios and bide their time for the right opportunities. However, as business activities in Mainland China have gradually returned to normalcy in March, and some economies in the region have managed to avoid a complete lockdown, we believe a material drop off from this quarter level would be unlikely," says Regina Lim, Executive Director, Capital Markets Research, Asia Pacific, JLL.
Key takeaways from major markets across Asia Pacific:
Hong Kong: Total Q1 transaction volumes in Hong Kong declined by 74% year-on-year, with COVID-19 compounding economic concerns arising from ongoing social unrest. Against this backdrop, limited en-bloc deals ensued, and the wide gap between buyer and seller expectations remained.
Mainland China: Q1 investment activity in Mainland China was significantly impacted, recording a decline of 61% year-on-year. During the quarter, many investors delayed deployment while sellers deferred their initial plans to sell. However, domestic corporates have digested the bulk of major office deals, especially in Shanghai, for owner occupation.
Australia: Transaction volumes declined by 28% year-on-year. The Sydney CBD and Melbourne CBD office markets were tightly held over the first quarter. The retail investment market decelerated significantly by 78% quarter-on-quarter as multiple large asset sales were postponed or, in some cases, cancelled due to the pessimistic outlook for shopping centers.
Japan: Investment activity remained resilient, remaining flat year-on-year as large cross-border deals helped cushion the impact of COVID-19. Office and retail investment activities were subdued in Q1, while transaction volumes in logistics, hotel, and residential sectors were up year-on-year during the quarter.
Singapore: The city state saw investment volumes decline by 68% year-on-year as the outbreak weighed on the market. Coupled with an absence of marquee assets available for sale and heightened recession risks, investors became more cautious – spending more time on asset management and pausing on capital deployment for the time being.
South Korea: Transaction volumes in Q1 were up, representing a growth of 32% year-on-year. Healthy capital flows into the office sector helped the market remain resilient during the COVID-19 uncertainty, but given many deals transacted were rolled over from last year, the quarter's volume may not fully reflect the real impact.