(8 February 2021, Hong Kong) Despite a resurgence of COVID-19 infection rates pointing to a potentially bumpy economic recovery, Asia Pacific is still set to lead global growth, while its real estate markets experience a steady, albeit uneven, recovery this year, according to CBRE'S 2021 Asia Pacific Real Estate Market Outlook. Asia Pacific full-year GDP is projected to grow by 6.6% y-o-y, putting the region at the top of the global recovery curve.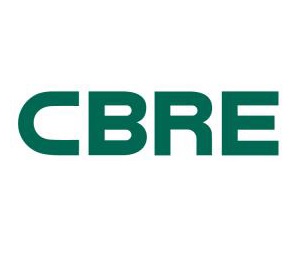 Rather than a rapid "V-shaped" recovery, CBRE expects to see Asia Pacific register a "swoosh" shaped rebound featuring a gradual return to pre-pandemic levels of economic activity, while Hong Kong's economy will gradually recover from a low base in 2021, supported by a solid rebound in China.
"With the economic recovery only just underway, Asia Pacific's central banks will keep interest rates low and maintain accommodative fiscal and monetary policies to support growth. The prolonged low interest rate era will enhance the appeal of commercial real estate investment compared to other interest-sensitive asset classes," said Dr. Henry Chin, CBRE's Global Head of Investor Thought Leadership and Head of Research, Asia Pacific.
Tom Gaffney, Regional Managing Director, CBRE Hong Kong said: "At CBRE, we remain cautiously optimistic about Hong Kong's real estate industry as the city looks to recover from its longest recession since 2009. This recovery will be driven by Hong Kong's strong IPO market, along with the boost from the removal of the Double Stamp Duty on commercial properties, as well as stronger Renminbi and looser bank lending. Of course, much will depend on whether the eradication of the local pandemic leads to the full resumption of cross border travel."
Market Outlook Summary by Sectors
Resetting Office Strategy – In the office sector, CBRE expects the relatively successful mass adoption of remote working to prompt a rethink of workplace design and utilization, challenging traditional decision-making processes based on headcount growth and forcing companies to take a more holistic view of portfolio planning.
CBRE's Asia Pacific The Future of the Office Survey found that 31% of Asia Pacific companies are considering adopting a hub and spoke office model which is suitable for markets such as Shanghai, Hong Kong SAR, Tokyo, Singapore, Sydney and Bangalore. This trend is likely to prompt landlords to offer a more diverse range of building types and locations to retain tenants.
"The downcycle in Hong Kong makes this a compelling time for office occupiers to capitalize on current weak leasing sentiment to negotiate better terms while the window of opportunity is open," said Marcos Chan, Head of Research, CBRE Hong Kong. "High vacancy is set to ensure a favourable leasing market for tenants. We expect Grade-A office rents to decline by another 5%-10% in 2021," added Mr. Chan.
Occupiers in Hong Kong will closely monitor space utilization as the local pandemic is gradually contained. This data will help decision makers formulate long-term office strategies ahead of the supply boom in 2022/2023. While narrowing the rental gap between core and non-core submarkets will curtail decentralization in 2021, new decentralized projects scheduled to come on stream in 2022/2023 are expected to attract major occupiers with upcoming lease expiries. Pre-leasing activity in new supply will gradually gather momentum as the economy recovers.
Retail to Regain Momentum – CBRE expects leasing demand in 2021 to be driven by domestic brands, supported by younger shoppers' growing interest in local products. Gateway cities will remain the primary focus for international retailers, with many groups focusing on Asia Pacific for business growth due to the region's relative success in containing the pandemic. Mainland China, where brick-and-mortar retail operations are largely back to pre-pandemic norms, will attract the strongest interest.
In Hong Kong, retailers are expected to maintain a cautious approach until there are clearer signs of a solid and sustainable retail market recovery. This will require a full removal of travel restrictions between Hong Kong and Mainland China. With rents in the core shopping districts having fallen by over 40% in the last 18 months, many leasing opportunities have become more attractive to retailers and may result in a more active leasing market when cross-border people flow resumes.
Logistics Remains Resilient – The Asia Pacific logistics property market is expected to continue to thrive in 2021 on the back of rising domestic consumption and a recovery in global trade. Ecommerce will continue to drive leasing demand in 2021 as the pandemic accelerates the shift to omnichannel retailing. Urban fulfillment centres, particularly those near residential neighborhoods, will continue to attract strong interest.
Rapid online shopping growth will spur stronger logistics demand from e-commerce operators. Other demand may be spurred by general retailers and supermarkets exploring the feasibility of transferring some of their outlet costs to more sophisticated logistics services, pushing for a transformation of traditional 3PLs to cater to these growing needs. Combined with the increasing adoption of 5G technology, this will also support demand for data centres in Hong Kong.
Investors Revisit Asset Strategies – Developers were net sellers in 2020, with many groups disposing of assets to repay debt or recycle capital for future investment. With this trend expected to continue in 2021, investors are advised to target developers in Singapore, Australia, Hong Kong SAR and Japan looking to repatriate capital.
With the recent removal of the Double Stamp Duty for commercial properties, smaller deals will see relatively stronger activity owing to lower purchasing barriers for private individual investors and corporate end-users. En-bloc purchasing opportunities may arise as portfolio owners offload assets to generate liquidity.
Click here to download the Asia Pacific Market Outlook 2021 report.
Click here to download the Hong Kong Market Outlook 2021 report.