(21 January 2021, Asia Pacific) A resurgence of COVID-19 infection rates has led to the tightening of restrictions in several Asia Pacific markets in recent weeks, pointing to a potentially bumpy economic recovery. However, Asia Pacific is still set to lead global growth, while its real estate markets experience a steady, albeit uneven, recovery this year as the region emerges from the pandemic-induced disruption of 2020, according to CBRE'S 2021 Asia Pacific Real Estate Market Outlook.
The report, which provides in-depth commentary and forecasts for the Asia Pacific office, retail, logistics and investment markets, expects the recovery to be underpinned by a steady economic rebound over the next 12 months. Asia Pacific full-year GDP is projected to grow by 6.6% y-o-y, putting the region at the top of the global recovery curve.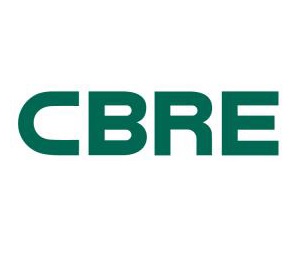 Rather than a rapid "V-shaped" recovery, CBRE expects to see Asia Pacific register a "swoosh" shaped rebound featuring a gradual return to pre-pandemic levels of economic activity. However, much depends upon a potential resurgence in COVID-19 infections and the speed at which vaccination programs are rolled out across the region.
"With the economic recovery only just underway, Asia Pacific's central banks will keep interest rates low and maintain accommodative fiscal and monetary policies to support growth. The prolonged low interest rate era will enhance the appeal of commercial real estate investment compared to other interest-sensitive asset classes," said Dr. Henry Chin, CBRE's Global Head of Investor Thought Leadership and Head of Research, Asia Pacific.
Resetting Office Strategy
In the office sector, CBRE expects the relatively successful mass adoption of remote working to prompt a rethink of workplace design and utilization, challenging traditional decision-making processes based on headcount growth and forcing companies to take a more holistic view of portfolio planning.
This will see office occupiers prioritise portfolio agility and resilience to guard against sudden economic fluctuations. As part of this approach, CBRE expects many companies to retain the hybrid working models they adopted in response to the pandemic. However, this will require an overhaul of workplace design to strengthen health and safety protocols, provide sufficient social distancing and enhance user experience. This reset of office strategy will also require companies to re-examine their locational preferences to cater to a more dispersed and decentralized workforce: a trend that may foretell the adoption of hub-and-spoke office strategies.
With employees returning to the workplace and companies starting to gain a clearer impression of their immediate office space requirements, CBRE expects business investment to gather momentum in the second half of the year, spurring an uptick in leasing activity. Full-year leasing demand is forecasted to increase by 5% over last year.
"The mild downcycle and burgeoning economic recovery make this a compelling time for office occupiers to capitalize on current weak leasing sentiment to negotiate better terms while the window of opportunity is open," said Ada Choi, CBRE's Head of Occupier Research, Asia Pacific & Head of Data Intelligence and Management, Asia Pacific. "Landlords in competitive markets are well served to prioritise securing good quality tenants over obtaining higher rents.
Property owners will remain accommodative by offering incentive packages, shorter terms and optionality in new leases," added Ms. Choi.
Retail to Regain Momentum
Retail leasing demand is expected to pick up over the course of 2021, with half of respondents to CBRE Asia Pacific's October 2020 Retail Occupier Flash Survey stating that they intend to proceed with new store openings this year.
CBRE expects leasing demand in 2021 to be driven by domestic brands, supported by younger shoppers' growing interest in local products. Gateway cities will remain the primary focus for international retailers, with many groups focusing on Asia Pacific for business growth due to the region's relative success in containing the pandemic. Mainland China, where brick-and-mortar retail operations are largely back to pre-pandemic norms, will attract the strongest interest.
After falling by 11.3% y-o-y in 2020, Asia Pacific retail rents are expected to stabilize over the course of 2021. Rental growth will be led by Mainland China, while most other markets will experience a mild correction.
Logistics Remains Resilient
CBRE expects the logistics property market to continue to thrive in 2021 on the back of rising domestic consumption and a recovery in global trade. E-commerce will continue to drive leasing demand in 2021 as the pandemic accelerates the shift to omnichannel retailing. Urban fulfillment centres, particularly those near residential neighborhoods, will continue to attract strong interest.
Supply chain resilience will come under scrutiny as companies guard against disruption, with strategies such as expanding network resiliency and boosting local inventory expected to translate into long-term warehouse space demand.
Logistics rents are forecasted to rise across all markets in 2021. Tier I cities in Mainland China will edge out Greater Tokyo and Singapore as the drivers of regional rental growth.
Investors Revisit Asset Strategies
Investment activity is set to gain further momentum in 2021, with CBRE's recently published 2021 Asia Pacific Investor Intentions Survey finding that 60% of investors in the region intend to purchase more real estate this year than they did in 2020, the highest level since 2016.
The recent launch of vaccination programs in several markets, improved investment sentiment and greater asset availability are expected to support an increase in investment volume by 5% to 10% over last year, CBRE projects.
Click here to download the report.