(7 July 2018, Hong Kong) Atkins, a member of the SNC-Lavalin Group, has been appointed by the Drainage Services Department (DSD) of the Hong Kong SAR Government to undertake the design and construction (D&C) for the revitalisation of Tsui Ping River in Kwun Tong, Hong Kong.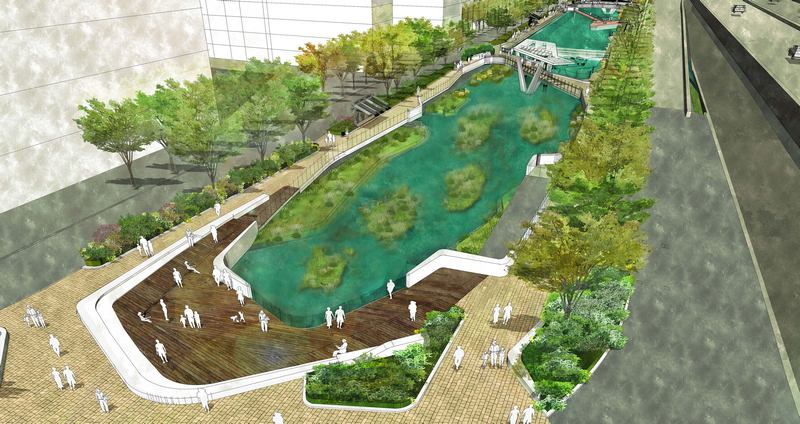 The project aims to revitalise the existing nullah into a green and vibrant river. The scope of services provided by Atkins include design, tender, contract management and construction supervision. Previously, Atkins was appointed by DSD in July 2015 to undertake the investigation stage study for the revitalisation of Tsui Ping River. This D&C agreement is the continuation of the previous investigation agreement. SNC-Lavalin acquired WS Atkins plc on July 3, 2017.
Tony Chik, project director at SNC-Lavalin's Atkins business, said: "Bringing to life this project will benefit the Kwun Tong community and the people of Hong Kong through our continued collaborative effort with DSD. We were commissioned by DSD in the past to provide consultancy services for a number of projects, assisting them to provide world-class wastewater and stormwater drainage services for the sustainable development of Hong Kong. This work demonstrates our ability to support our clients in implementing complex projects from conceptual design through to realisation."
The scope of the project comprises the revitalisation of about 1 km of the existing King Yip Street Nullah into a green and vibrant Tsui Ping River with environmental, ecological and landscape upgrading of the vicinity to achieve synergy with equal emphasis placed on maintaining or improving its stormwater discharge function. Connectivity with the adjoining neighbourhood and various open spaces will be improved to provide the public with better accessibility, walkability and a riverside environment. The project will also enhance the image of the district, thereby acting as a catalyst helping to transform Kowloon East into an attractive CBD.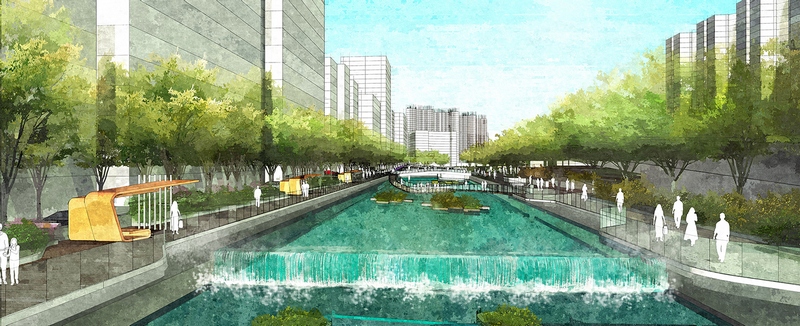 Xiao Ying, project manager at SNC-Lavalin's Atkins business in Hong Kong, commented: "Close collaboration with our colleagues in the UK enabled us to develop the design of a smart water gate which has not yet been applied in Hong Kong. It aims to create a magnificent waterbody behind the gate, enhance the instream habitat along the river and turn the river into a local attraction."
Construction of the project is tentatively planned to commence in end 2019 for a phased completion from 2022 to 2023.
Previously, Atkins has collaborated with DSD to deliver Kai Tak River (midstream section) revitalisation in Hong Kong from feasibility stage through to construction, which was substantially completed in November 2017.