During this time of pandemic-driven lockdown, we have witnessed a remarkable evolution in education that had typically been delivered through traditional teaching methods and environments. In schools and universities across the world, classrooms, dining halls, gyms, theatres and the ancillary paraphernalia that support teaching masses of individuals through timetabled lectures and classes have, up until now, largely been unaltered. These environments would not be incomprehensible to a 19th century teacher or don who was teleported into the 21st century, to make such an inspection. Yet these environments are now gathering dust as students have retreated to virtual classrooms and lecture theatres from the (dis) comfort of their own home (delete as appropriate).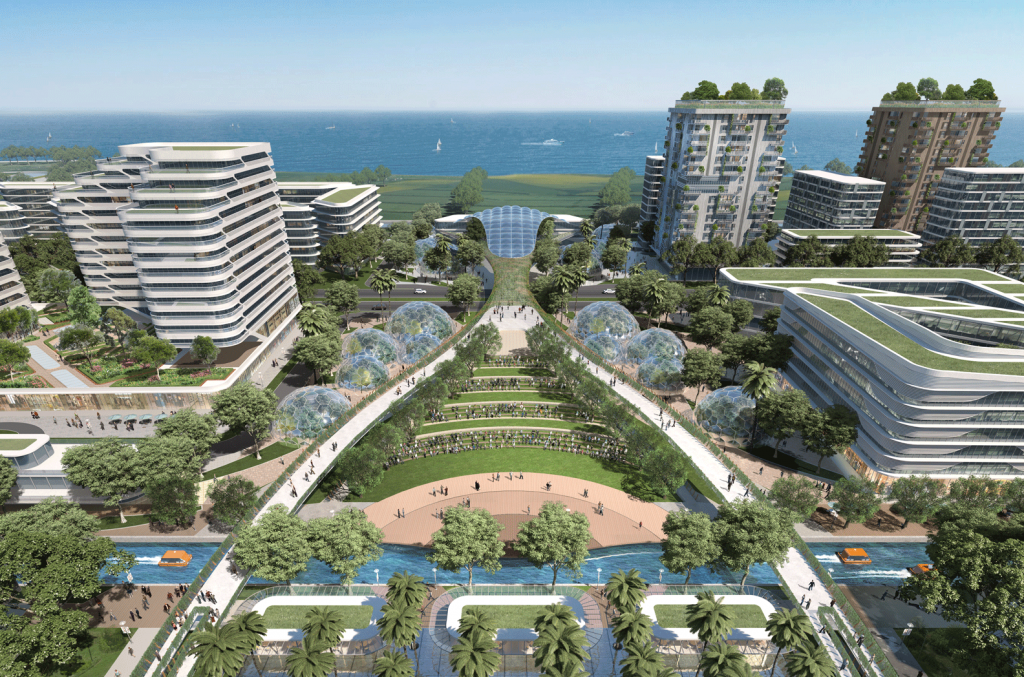 During this time, I have also witnessed many of my friends adding a further job description to their current CV – that of home tutor. I am one of those equally bemused parents who have similarly supplemented my knowledge of sustainability with primary school coding and robotics. I have also developed a newfound respect for teachers who can meaningfully teach such an age group without having a meltdown or reaching for the whisky bottle. You can give me a lecture theatre to discuss the generational evolution of smart cities, but please do not ask me to teach coding to a precocious 7 year old.
But if there is one thing that this period is telling us, it is that there needs to be a balance between the transfer of knowledge in-person and in-virtual space. This means a blended education between the institution (be that university, polytechnic or school) and the home. This is made possible by a curriculum that is conceived as a 'kit of parts' that combines in-person tuition and online learning in a far more time-flexible manner. As a designer and thought leader of sustainable built environments, I'm particularly interested in seeing the evolution of the education environment and its effect on shaping the campuses of the future. But I'll save this for another time. For now, I want to focus on education itself.
For many students and academics, campus life, its cultural practices, opportunities for knowledge transference, cross-discipline collaboration, community engagement, the broadening of one's networks and the friendships forged, collectively form a comfort blanket that feels as if it is slowly being removed from an affectionate embrace. I particularly enjoy the chance meetings, the engagement with students and tutors, and the camaraderie found in the formal hall dinners that can be found in Cambridge's collegiate structure – opportunities that never cease to delight. But the transition from what could be deemed conventional needn't be seen as the 'end of days'; but rather a 'brave new world' of educational opportunity for the young and old; rich and poor.
In fact, Cambridge, one of the oldest and most venerated academic institutions in the world, is also one of the first institutions to acknowledge the new normal and the heightened importance of online learning. However, this is NOT to say that online-learning is replacing traditional face-to-face instruction; rather it will supplement traditional forms of teaching to create a rounded education. In fact, the transition had already begun before Covid-19. According to Prof Chris Rudd, Vice Chancellor of James Cook University Singapore (JCUS), many Universities worldwide had adopted blended learning for some time; with subjects satisfying a basic requirement for online supporting materials delivered via ubiquitous platforms such as Blackboard® or Moodle®.
For JCUS, the threat from Covid-19, the imposition of social distancing and the eventual lockdown, became a catalyst to deliver the entire academic term on-line, by mobilising resources, increasing server capacity, optimising internet routing, running training sessions and creating a vast amount of digital content over a period of around 6 weeks. "By the time Singapore went into lockdown and some schools were knocked for six, JCUS had already clocked up 3 weeks of on-line operation and had staff and students grow accustomed to a fully digital learning environment", said Rudd.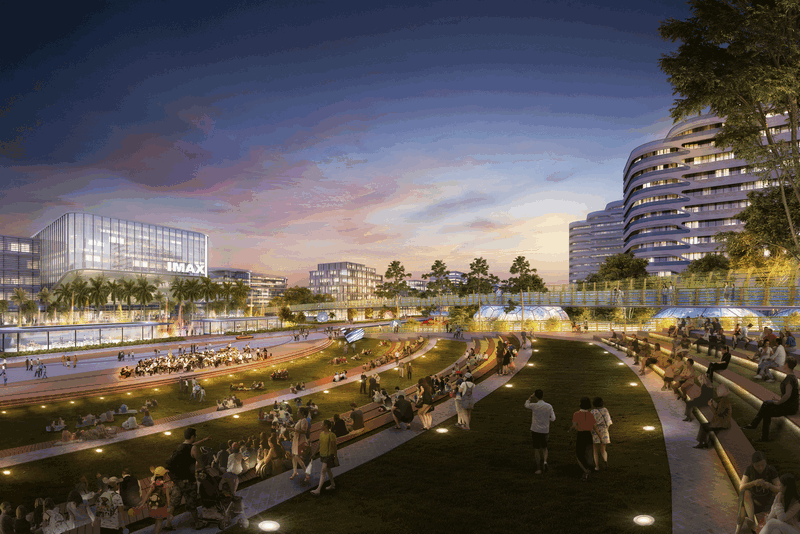 Perhaps unsurprisingly, there have been notable spikes in applications around times of crises – such as the Global Financial Crisis of 2008, and now. Individuals, either made redundant or having time on their hands to explore alternative life options whilst at home, are turning to education. Executive degree programmes, often created for professionals looking to balance their day jobs with knowledge enhancement (in a particular subject, industry or to even seek an alternative career path), are an increasingly valuable component within an Institution's arsenal of courses.
This provides an opportunity for academic institutions. Having a combination of online and in-person teaching can reduce the costs of running a full capacity education campus, and potentially allows the institution's to pass those savings down line to the students – making the education arena more competitive but also more attractive and accessible for all. According to a World Bank report from 2010, only 1 in 20 people have completed tertiary level education. By being able to stay at home, and having scheduled 'residency periods' on campus over a one-three year period rather than uprooting to a distant campus, there is a heightened flexibility for those students wishing to continue being gainfully employed – thus making education potentially more affordable and equitable.
For prospective students, the benefits go beyond accessibility and affordability; blended learning in the future may become a necessity. Average life expectancy has increased from 65 between 1985-1990, to 72 years between 2015-2020. Arguably, the life-long job and token gold watch upon retirement is becoming an obsolete model, and there is the increasing prospect of people having more than one career in their lifetime, which would warrant further education. The assumption that my first degree at a young age is still relevant in an increasingly knowledge-hungry, digitally-advanced landscape, would be the equivalent to me saying that I am of peak fitness because I once played rugby for my college as an undergraduate. It would therefore seem imperative that blended education provides life-long learning to allow everyone to continually 'upgrade' their knowledge and understanding of life's complexities to stay relevant.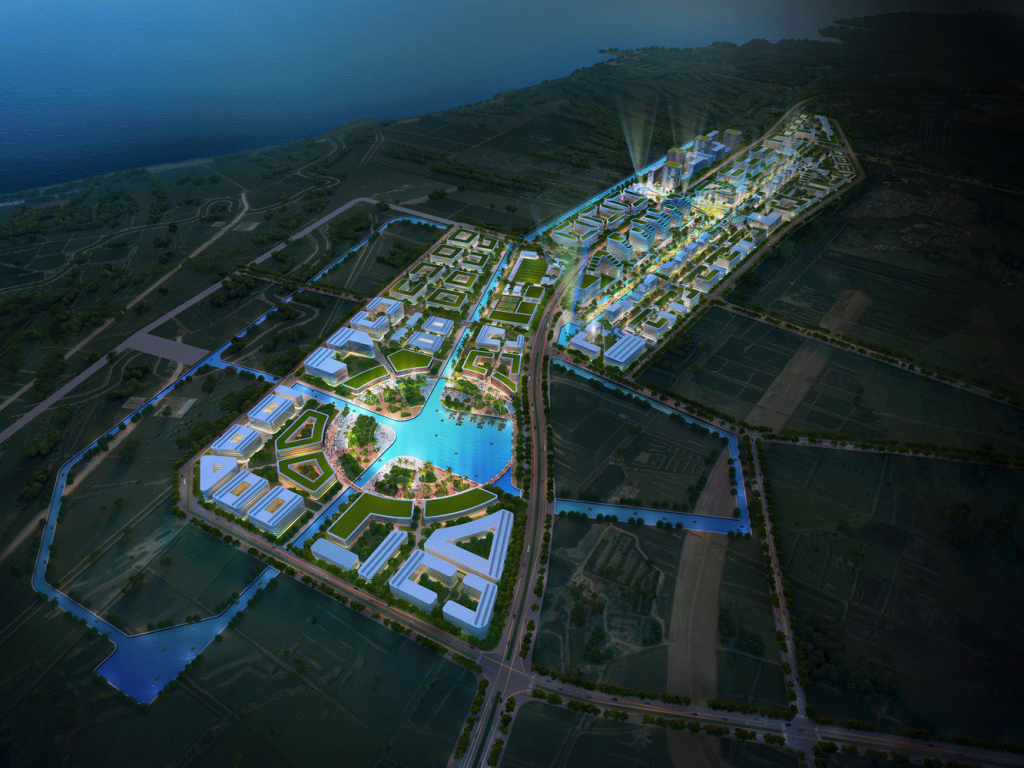 The courses, modules, masterclasses and lectures that have been created by Pomeroy Academy serve to not only provide life-long learning for those interested in enhancing and upgrading their knowledge of sustainable built environment issues, but also serve as a useful addition to existing University courses, such as those of James Cook University. Online courses that include subjects such as smart and sustainable cities, zero carbon development, vertical urban theory, and modular construction, are balanced with immersive experience master classes in, for instance, cultural sustainability and conservation, which is held yearly in Venice, Italy.
When it comes to executive education that provides the flexibility of a blended learning, Cambridge [University's] Institute for Sustainable Leadership's (CISL) courses have always combined distance and face-to-face learning for educating working professionals. Within the sphere of the built environment industry, an exemplar case study would be its Interdisciplinary Design for Built Environment programme. Supported by expert tutors and practitioners from academia and industry, the post-graduate and Masters programmes offers an interdisciplinary approach to learning for built environment professionals, structured around emerging trends, opportunities, and challenges within the built environment. The courses cover sustainability and resilience, health and well-being, energy, efficiency, conservation, heritage, stakeholder engagement, politics and regulation. The 6, one-week residency periods that take place over the two-year Masters course for instance, also provide an opportunity to absorb the cultural traditions of the University and participate in the unique experiences college life has to offer – forging friendships and networks that can last a lifetime whilst maintaining one's professional and personal life balance.
Commenting, IDBE Course Director, Dr. Kayla Friedman, said:
"The last few months have certainly been challenging. The global crisis illustrates that the need for education, to develop nimble and creative industry leaders for the future, is greater than ever. We have demonstrated that we can use technology to expand our reach and enable participants from all over the world to engage meaningfully with the debates that matter most to society, in ways that are flexible and convenient. Everyone is talking about how things will be different after the pandemic- my job is to help develop those individuals who will be on the leading edge of creating the future we want".
So as I return to supervise my 7 year olds' online coding class at home, it is once again a useful reminder of the benefits a blended education can bring in balancing living, working and learning. Perhaps it's worth considering when was the last time you gave yourself a knowledge upgrade, and embrace this pandemic's lockdown disruption not as a hindrance, but as an opportunity.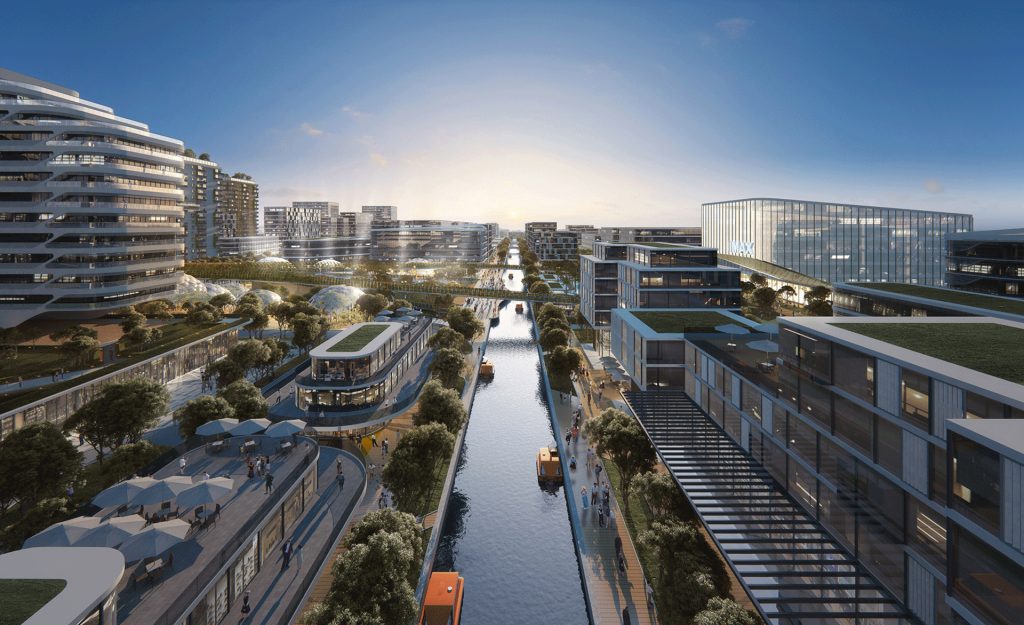 About Professor Jason Pomeroy
Jason Pomeroy is an award-winning architect, academic, author and TV presenter, regarded as one of the world's thought leaders in sustainable design. He gained bachelor and master degrees from the Canterbury School of Architecture and the University of Cambridge; and his PhD from the University of Westminster. He is the founder of Singapore-based interdisciplinary design and research firm Pomeroy Studio, and sustainable education provider, Pomeroy Academy. Pomeroy has edited Cities of Opportunities: Connecting Culture and Innovation (2020), and authored Pod Off-Grid: Explorations in Low Energy Waterborne Communities (2016), The Skycourt and Skygarden: Greening the Urban Habitat (2014) and Idea House: Future Tropical Living Today (2011). He continues to raise cultural awareness of cities through his critically acclaimed TV series 'Smart Cities 2.0', 'City Time Traveller' and 'City Redesign'. www.jasonpomeroy.sg
About Pomeroy Academy
Pomeroy Academy are educators and researchers of sustainable built environments. The courses created and curated are specialist in nature and focus on the process of designing climate-responsive sustainable developments through an evidence-based approach. The courses seek to heighten awareness of the green agenda and provide students and professionals with the necessary skills to make a difference in their respective fields. The Academy was founded by Prof. Jason Pomeroy, whose interests lie in sharing sustainable design knowledge with an industry that is increasingly needing to respond to climate change. www.pomeroyacademy.sgTo find out more about the Pomeroy Academy, the IDBE programme, and the Pomeroy Academy / CISL Scholarship for Interdisciplinary Design for the Built Environment
Further reading:
Balance is the new normal: Part 2. Hospitality