The BBVA Bancomer Tower, the new headquarters of BBVA Bank in Paseo de la Reforma in Mexico City, is the embodiment of the 21st century idea that a workplace should a multilayered, collaborative community.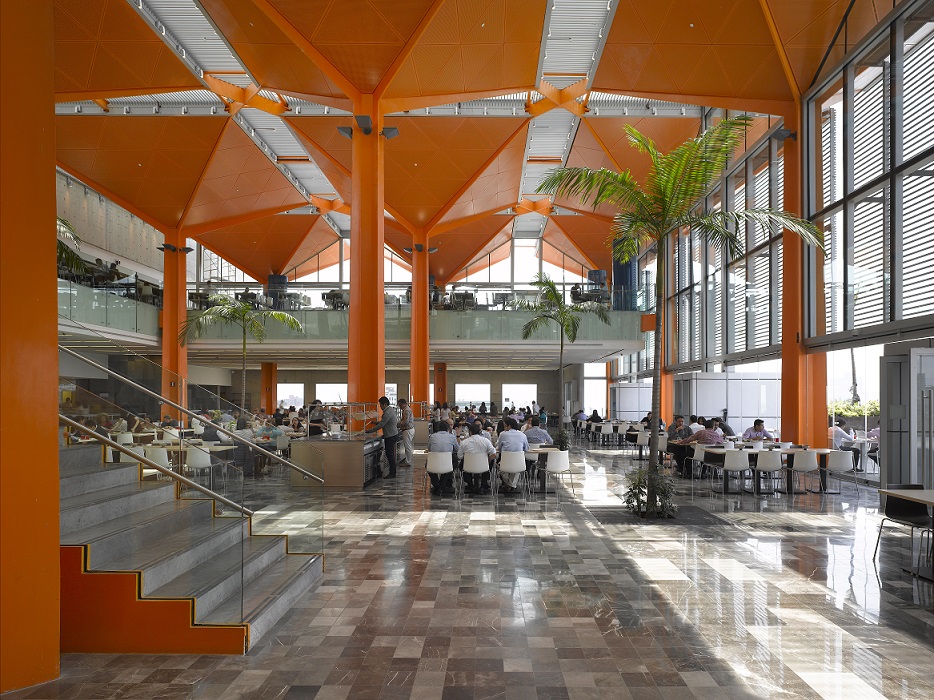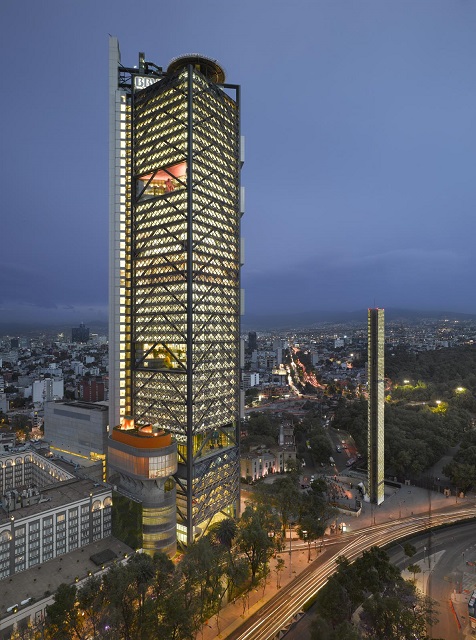 Glazed lifts facing Chapultepec Park form part of the structural and service core that runs diagonally across the floor plate and through the building. Arranged round about it is 78,800 square metres of flexible office space for the bank's 4,500 employees.
Each set of nine floors is colour-coded to allow the occupants to know where in the building they are. Each set is divided from the next by a sky garden, which breaks up the verticality of the tower. The gardens are planted with flora native to the Valley of Mexico. They have seating that allows them to be used as meeting places, as break-out areas and as windows on the rest of Mexico City. On the 12th level are the tower's main restaurant, food preparation areas, an auditorium, exhibition hall and open terraces.
Different degrees of shading on the lattice facades of the building are designed to moderate the sun's rays the year round, yet allow in ample daylight and allow the occupants clear views across the city. Other features of the building include its ability to recycle rainwater and control the discharge of storm water, an air filtering system and LED lighting. Together all these features have earned the build a Gold LEED certification.
Mexican President Enrique Peña Nieto opened the building on February 9. There is nothing like the BBVA Bancomer Tower in the vicinity and the building has become a symbol of the modern Mexico.