As Benoy celebrates ten years in the Asia region, Chairman Graham Cartledge CBE provides some unique insights into the contrasting expectations of different global markets.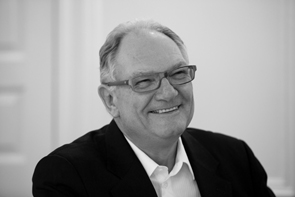 "When Benoy established its first Asian office ten years ago, we felt we had a lot to contribute in terms of our design ideas for retail projects," states Benoy Chairman, Graham Cartledge. "Our long experience in UK and Europe prior to coming to Asia, working on projects such as Bull Ring and Bluewater, is still widely recognised as setting new benchmarks for design and for retailer's presentation. Rather than imagining we were going to simply import such ideas to an Asian context, we had a mission to bring our working processes and general creativity to the region, and then see where it would take us."
Cartledge explains that Benoy was excited by the wide opportunities presented in Asia, and what they saw in some of the existing buildings here, there were more vertical retail malls than they were used to seeing in the UK and Europe, also we found multiple uses within one commercial complex.
"We have built a team for master planning, towers, offices, airports, residential and hotels expertise," explains Cartledge "so we have now broadened our expertise to encompass wider commercial mixed-use projects. However, 98 percent of our projects still contain retail spaces, with this as our core discipline; we are now the largest retail design practice in Asia. Our calling card is still retail and this was our clear strategy from the outset, namely "to do more of what we were good at, and in more places".
"From an architect's perspective, there is probably also more freedom to design in China than almost anywhere else that we work. The China developer is looking to surpass the best in the west, not just to emulate it and this challenges us as architects to keep creating fresh ideas, but not just for form's sake; we also care deeply about the functionality of a project."
"As we enter our second decade in this dynamic and prosperous region of the world, I would like to see us maintain our lead position in the mixed-use sector and I will also be intrigued to see where the next generation of leaders takes Benoy."