Benoy has unveiled the design for Taiwan High Speed Rail's (THSR) Hsin Chu Station Mall. Presented at the recent contract signing for the scheme, the practice revealed a green architectural design that melds into the landscape of the site.

THSR appointed Benoy to conceive a low density retail project which would also deliver a green environment to benefit the community of Hsin Chu and surrounding residential developments. Following the current trend to create more diverse and vibrant transportation hubs, the development will be built on a 30,000m2 site directly connected to the Hsin Chu High Speed Rail Station.
Benoy's design has prominently featured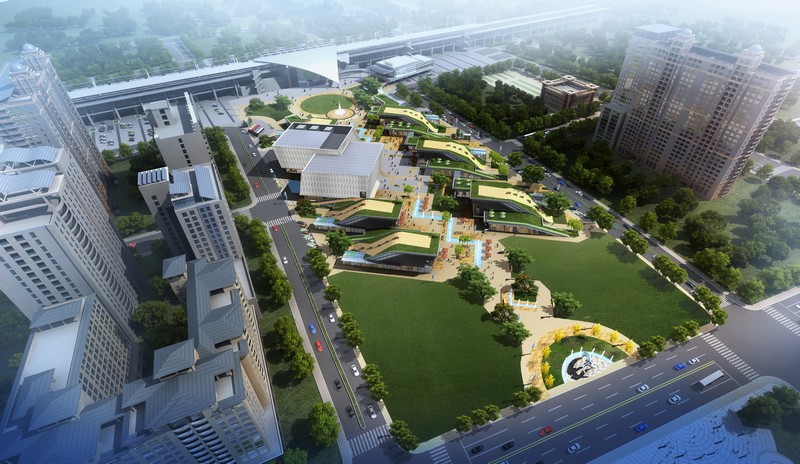 environmentally-friendly initiatives to support THSR's green vision. Sustainable building materials, sun shading, green roof insulation, rain water collection, grey water recycling and solar power have all been integrated into the design. The North-East angled plots act to mitigate the windy climate and the landscape will be drawn up to the roof of the low-rise retail buildings to create multi-functional green spaces. The three-dimensional retail experience has preserved a large portion of the landscape for the users. The green slope design will be accessible from ground level and transformed into outlets for dining, restaurants and entertainment. The landscaped scheme will also feature an amphitheater and eight cinema houses alongside the retail offer.