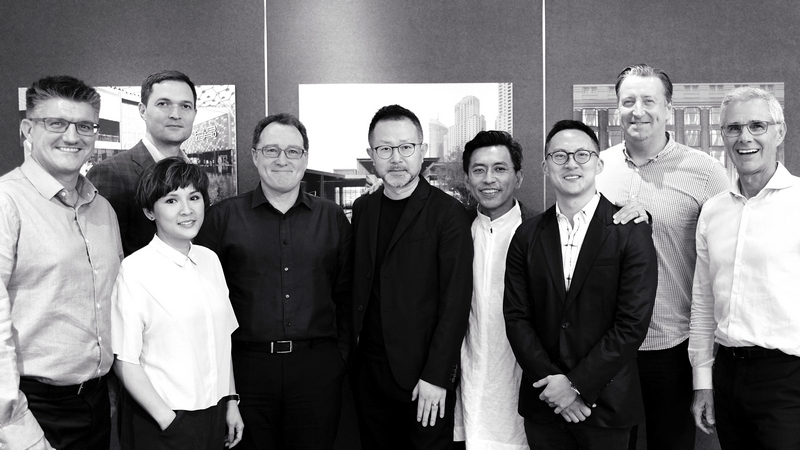 Benoy is a world-class architecture and design firm, with over 70 years of history, having been established in 1947. In 2020, Benoy will be celebrating 20 years in Asia. In these 20 years, Benoy has collaborated on the architecture and design of some of the most iconic commercial buildings and landmarks across the region, such as Jewel Changi, ION Orchard, Iconsiam, Elements, IFS, iAPM and a host of others. In this special 100th edition of PRC magazine, we decided to sit down with Benoy's APAC leadership team to discuss their views of what makes Benoy unique in Asia, their favourite projects, and what visions they have for the future.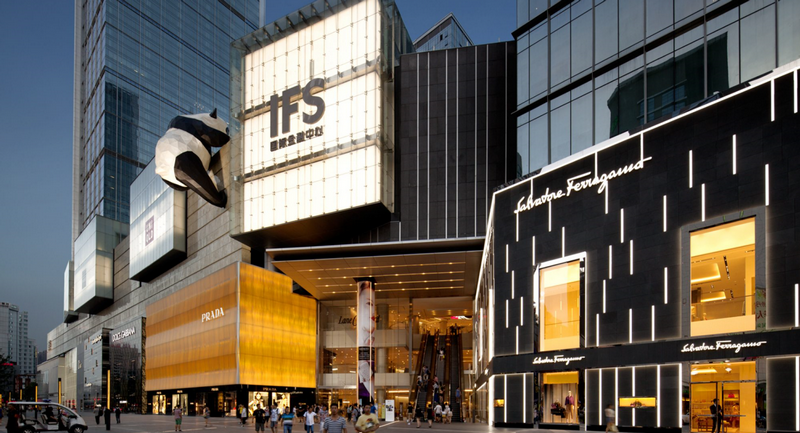 What sets Benoy apart
Compared to other architecture and design firms in the region, there are a few qualities that make Benoy stand out, according to its leadership. "Understanding the user journey" is one of the most important aspects, explains Trevor Vivian, Benoy's Global Director and Head of APAC. Before starting a project, Benoy always considers how the end result will facilitate a user journey that is memorable, exciting and effortless. In other words, Benoy puts the user at the heart of its design philosophy. "A building should accommodate the needs of the user, rather than the other way around," concludes Trevor.
Benoy's value proposition isn't limited to user-centric designs, but also commercially viable developments. "We approach every project with an eye to it being a commercial success for our clients," says Darren Cartlidge, Regional Operations Director. The firm calls this principle "commercial creativity," which means that the company is committed to being creative and innovative in a manner that fulfils commercial aspirations.
Darren adds that the company operates as "one Benoy" despite having design studios spread across Asia and the rest of the world. In practical terms, this means that teams from different studios cooperate together, rather than operate in siloes, enabling the cross-fertilization of ideas, leading to stronger and more compelling design proposals.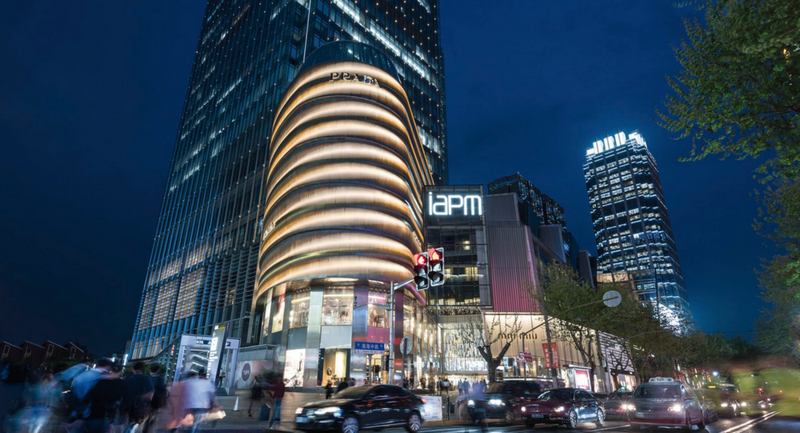 Terence Seah, Head of Singapore Studio, claims that Benoy's ability to "pay attention to client needs and fulfil their value aspirations" is also a distinguishing factor. Terence asserts that Benoy builds trusted partnerships with clients, through "deep listening and collaboration." This collaborative, rather than transactional approach, makes clients believe that Benoy has their main interests at heart, often leading to repeat business opportunities.
Qin Pang, Head of Shanghai Studio, says that Benoy's heritage of being a family business has led to a mind-set where the company is diligent, rational and cautious in the pursuit of profits and expansion of the business. This means that Benoy does not accept every project that comes its way. "Quality is more important than quantity," explains Qin, and the firm carefully considers whether it has sufficient resources, manpower, and expertise to invest in a particular project.
In this way, Benoy only commits itself to projects it knows it will succeed in. This results in superior client service, compared to other design and architecture firms that are more liberal in their selection of projects.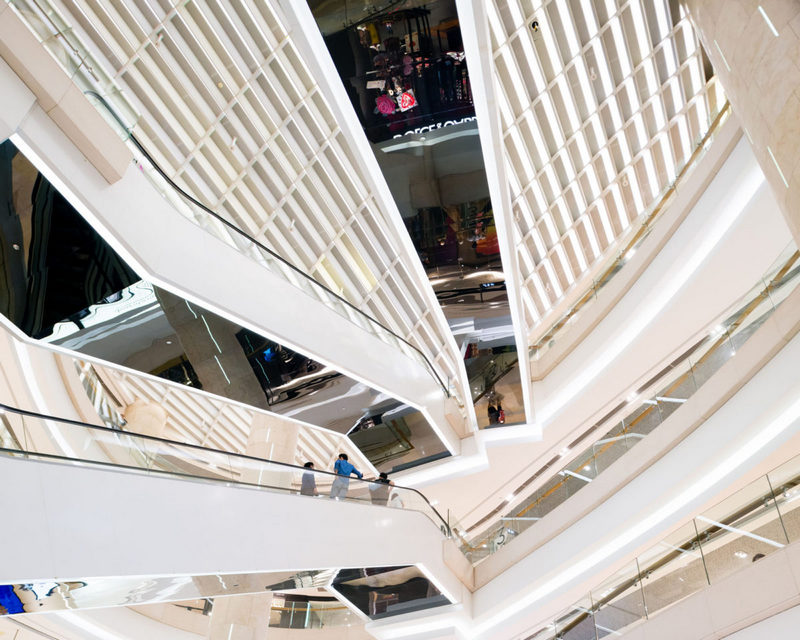 Benoy's imprint in Asia
Benoy has contributed to many award-winning projects in Asia over the past 20 years. Here are two favourites of the leadership: iAPM, Shanghai, China iAPM is the seven-storey retail component of the Shanghai ICC, an innovative mixed-use development which features grade A international office towers and luxury residences. Benoy implemented many unique elements for iAPM's design, including a Shikumen façade, media wall installations, an open roof terrace, and transport connections by allowing visitors to access the MTR through the
retail basement. The strength of iAPM is the way it integrates seamlessly into its surrounding environment, by allowing instant access through the surrounding offices, residences or MTR system. It is emblematic of Benoy's holistic approach to design.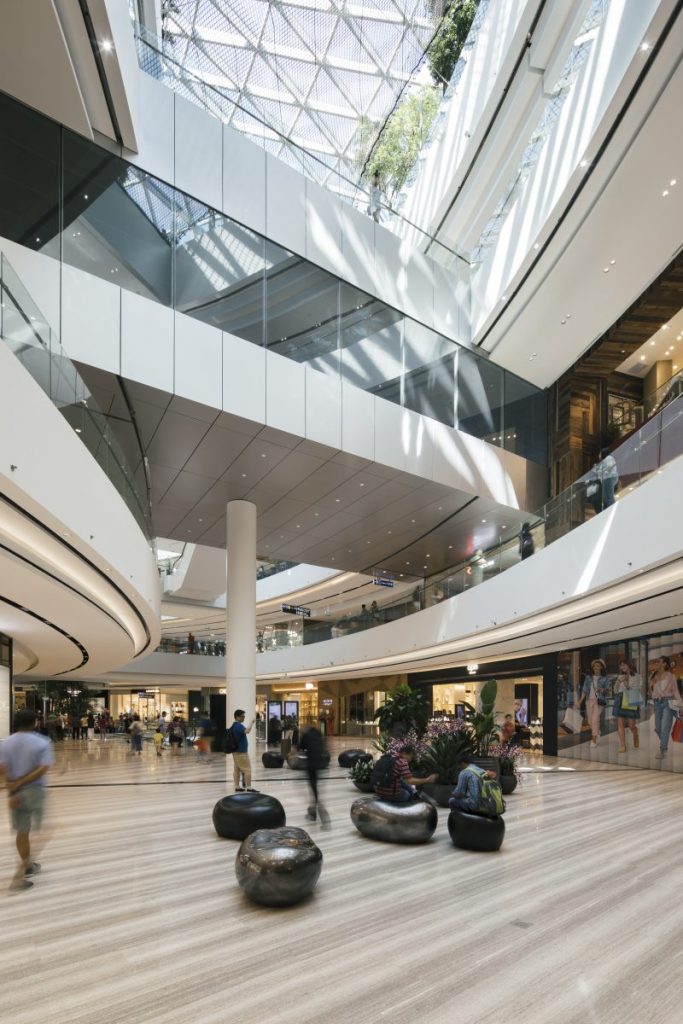 Jewel Changi, Singapore
Jewel is a world-class entertainment and retail facility within Singapore's Changi airport, enhancing Singapore's reputation as a major aviation hub. Benoy led the retail interior design, retail and aviation facility planning for Jewel. The approach here also incorporates Benoy's holistic thinking, since the retail interiors navigate the many interfaces between aviation facilities and the retail centre. Benoy's design further celebrates the natural light offered by Safdie Architects' Forest Valley at Jewel's core, redefining the traditional sense of the commercial space.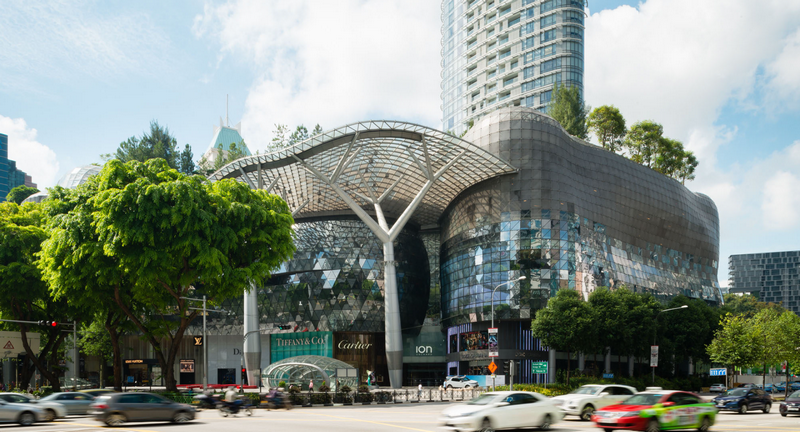 Looking to the future
After almost 20 thriving years in Asia, what do the next 20 years hold for Benoy in the region? Simon Bee, Managing Director, Global Design, argues that Benoy's future will involve "continuity, evolution and aspiration". In terms of continuity, the company will continue to deliver those aspects which have made it successful so far, including being client-focused, excellent collaborators, agile and working as one global team.
When it comes to evolution, Benoy will expand its expertise into more sectors, such as city-scale master planning, non-retail interior design, residential properties, hospitality, offices and further inroads into aviation.
In terms of aspiration, Benoy wants to move towards a model where design is primarily research and data driven, and where landscaping is incorporated into Benoy's architectural offering. Making greater progress on sustainability is another major aspiration of the company, since by 2050 it's predicted that 68% of the world's population will live in urban areas. As a company of designers and architects, Benoy feels it has a responsibility to help make urban areas more liveable and eco-friendly.
In any event, it's beyond doubt that Benoy will continue to make a major impact on Asia's architectural and design landscape over the coming decades, just as it has over the preceding ones. Watch this space.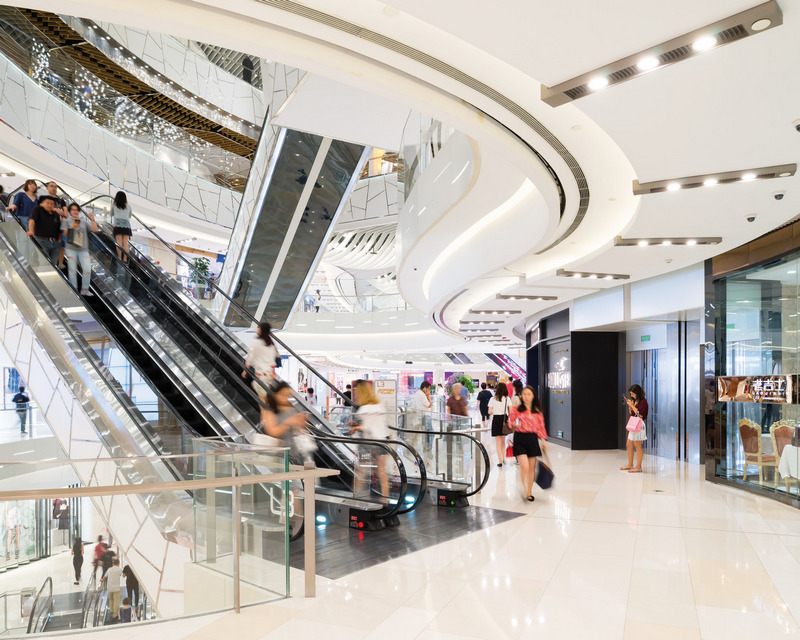 For further details, please visit www.benoy.com.