(21 June 2019, Hong Kong) Hosted by The Hong Kong Institute of Architects (HKIA) and sponsored by Create Hong Kong of the Government of the Hong Kong Special Administrative Region (HKSAR) since 2013 for the 4th year, the HKIA Cross-Strait Architectural Design Symposium and Awards 2019 has concluded at the JW Marriot Hong Kong Hotel on (Friday) 21st June with great success.
This year, the theme 'Shape the Shapeless: Cross-Strait Architects and the Architecture of the Belt and Road and Africa' has been adopted to demonstrate dimensional space with the combination of shapeless art creation and architecture so as to reshape urban character using innovation. In light of the national policy of the 'Greater Bay Area' and the 'Belt and Road' initiative, this year's symposium, for the first time, invited architects from the "Belt and Road" regions. Elites in the industry across the world gathered to exchange ideas inspiring architects with various backgrounds to discuss about innovative architecture and analyze challenges and opportunities they face. Taking advantage of this great opportunity, the winners of the HKIA Cross-Strait Architectural Design Awards were also announced during the symposium, which has drawn much attention of the international architectural circle.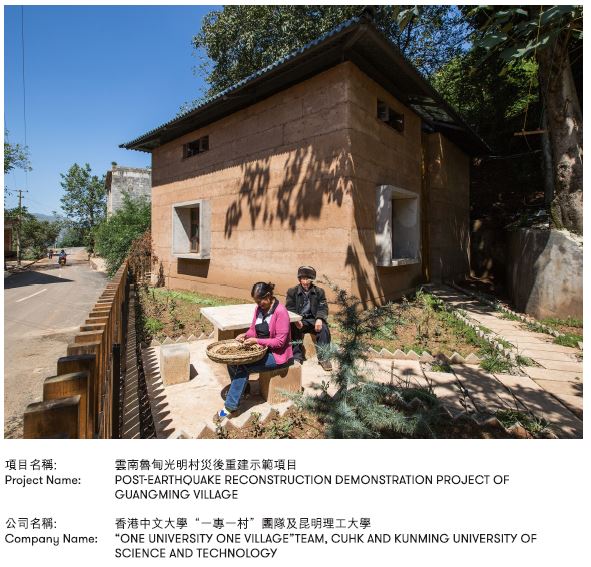 [Shape the Shapeless] Seek Roots for Exchanges and Break the Regional shackles with Creativity
Besides delegates from the Mainland, Hong Kong, Taiwan and Macau, many renowned and well-experienced architects from the "Belt and Road" countries were also invited to the symposium to share about the architectural character and styles of different countries and have discussions on how to cater to different countries' culture through diversified designs and functions. CHAN Chak Bun, chairman of the organizing committee, said that last year marked the 40th anniversary of China's reform and opening up and the past few decades witnessed China's rapid development in economy, culture, science, technology and other areas. Amid the blooming times of urban planning and design, architects from the Mainland, Hong Kong, Taiwan and Macau were able to obtain much room to unleash their potential. He also wished that all architects learned something from exchanges and discussion and would construct architecture with international vision and more innovation in the future.
One of the most important goals of this symposium is to build architects from different places a platform for face-to-face discussion, which can enable them to break through conventional ideas, transcend traditional culture and reshape their ideology for architectural design so that they can create masterpieces with cultural diversity and boost collaboration of different parties. Therefore, HKIA invited not only senior architects from Europe, the Middle East, Turkey, the Mainland, Hong Kong, Taiwan and Macau as speakers, but also Mr. Edward Yau Tang-wah, GBS, JP, Secretary for Commerce and Economic Development, HKSAR Government to attend and witness the grand event of the architectural industry.
Eight Design Award Categories, Experts and Rising Stars' Works Display Platform
According to Ms. Corrin Chan, Co-chair of the Committee for the Student Category, the common goal of architecture is to create a beautiful life for people and all architects are working hard to realize the same goal using their innovative ideas. Therefore, the design awards were divided into eight different categories, covering architecture of residence, commerce, culture and recreation, education and religion, transport and infrastructure, social welfare as well as un-built projects, in order to provide an opportunity for architects from the Mainland, Hong Kong, Taiwan and Macau to enjoy works of each other and recognise architectural designs that contribute to better living, economic advancement, social impact and the transmission of architectural knowledge. These awards also aim to let citizens notice and learn more about achievements made by Chinese architects.
To enhance the exchanges and discussion between architecture students and to cultivate future elites, the award category for students was also set with the theme of 'Shape and Shapeless', challenging students' understanding of 'shape' and 'shapeless' in order to facilitate their exploration into more architectural spirit. Ms. Corrin Chan mentioned that designs from student competitors had broken the record in both quantity and quality. Seeing artworks by students from the Mainland, Hong Kong, Taiwan and Macau becoming increasingly more sophisticated, HKIA cherishes and has an even higher expectation on its own role and responsibility to cultivate talents of the next generation.
Not only the student category, the professional category also presented an active image in the competition. HKIA received nearly 200 cases competing for awards in eight categories, each of which had showed extremely high quality. To ensure the fairness and equity of the architectural design awards and promote the recognition of candidates, HKIA invited well-known scholars, architects and experts from different countries and regions to create an international jury panel. After their professional reviewing from diversified perspectives, designs of the gold, silver and outstanding awards were honoured today.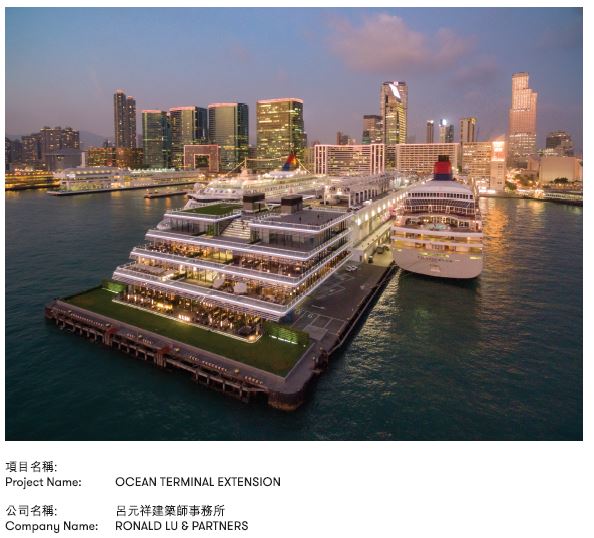 Extended events catered for students to expand their international horizons beyond campus
After HKIA Cross-Strait Architectural Design Symposium and Awards 2019 has concluded, lectures, workshops and tours catered for secondary schools and college students are prepared for the next two days, in order to help students get a deeper understanding of the architectural industry, experience unique 'learning processes' and become next-generation architectural elites.
Program includes:
On 22th of June, elites of the industry, such as the founders of Mehrdad Iravanian Architectural Office (Iran), Peter Rich Architects (South Africa) and James Law Cybertecture International Holdings Limited will join us. "Architectural design workshop" held by Mr. Jason TANG Yiu Lun, senior lecturer of Hong Kong Design Institute, will also take place, providing students with an opportunity to show their creations. On 23th of June, a local tour led by project architects will be organized, during which participants can hear the experts' professional interpretation of the famous architecture in Tsim Sha Tsui and along Victoria Harbour. All of the above events are sponsored and free of charge. Such great opportunities!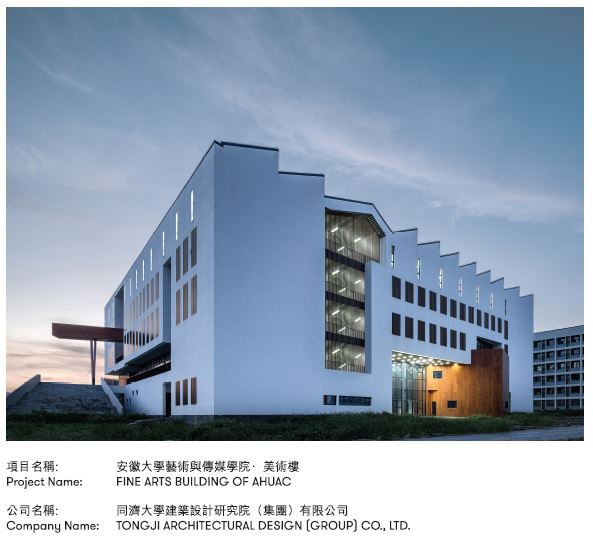 The international juries for the professional category:
Professor Alexander TZONIS, Architect and Professor Emeritus of Delft University of Technology, The Netherlands
Mr. Peter RICH, South African Architect
Mrs. Myrto VITART, French Architect
Ms. Katherine Maree OTTEN, South African Architect
Professor Liane LEFAIVRE, o-Professor of Architectural History and Theory at the University of Applied Art in Vienna Austria
HKIA Cross-Strait Architectural Design Symposium and Awards 2019 Lecture and Workshop
Date: 22 June 2019
Venue: Hong Kong Design Institute
Time: 2:30pm – 5:00pm
Fee: FREE!
Introduction: The lecture invites well-known architects from Iran, South Africa and Hong Kong to share their analysis on how to shape the shapeless based on architecture from different perspectives. Hosted by Mr. Jason TANG, the workshop uses 'paper lego' to help participants to grasp knowledge and an understanding of architectural theory through practise and unleash their innovative ideas. Architects present share their own experience to make participants understand real architecture.
Signature Architecture Tour
Date: 23 June 2019
Venue: Hong Kong Museum of Art, Avenue of Hong Kong Stars and K11 MUSEA
Time: 10:30am – 1:00pm
Introduction: Project architects guide the participants while sharing their insights about the architecture on the tour.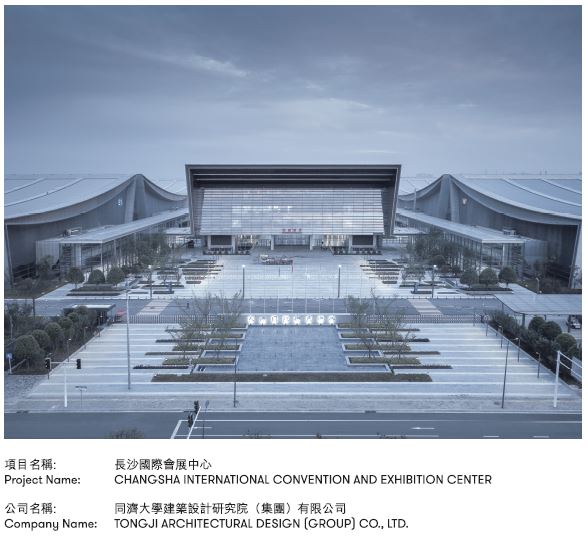 Citizens, secondary school students and college students are welcomed to join the events!
Enquiry Phone Number: 3151 8900