(5 April 2017, Hong Kong) BoConcept, a name synonymous with unique high quality home furnishings, has had an invigorating new look injected into its Central Showroom. Kalina Todorova-Suarez, Global Visual Merchandiser Manager at BoConcept flew in from Denmark especially to revamp the showroom in Central to showcase small-space design ideas utilizing functioning furniture by BoConcept.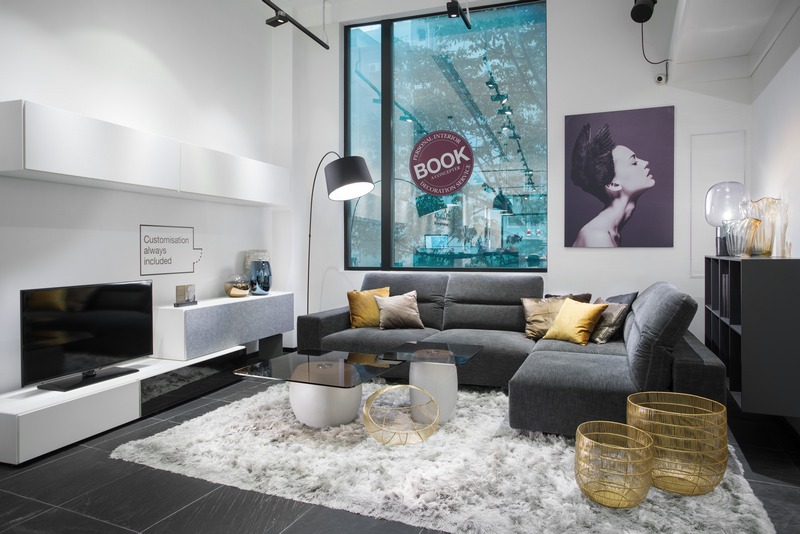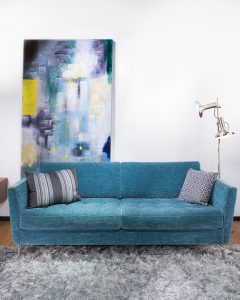 Featuring a modern living room with Danish tones, the Hampton sofa with adjustable back and being completely modular, is one of BoConcept's most popular items that allow customers to create a sofa that fits their home perfectly. Add an artistic flair to the space with the Bilbao coffee table. Made of a concrete base, the coffee table exhibits a solid statement while complimenting the smooth glass top. The black swan metal print by Frida Uma adds a poetic balance to the room.
With a unique design and great comfort to accompany it, the Florence dining chair was recently launched. Its smooth and fluid outlook complement the Como bookcase, which is perfect for aesthetically showcasing your book choices. Ornament with plants to create a natural, relaxing and modern interior.
This classic Nordic style showroom is created by using Nice sofa, Bornholm coffee tables, a Vivus rug and Outrigger floor lamp. Dressed in center position is the eye-catching and exceptionally comfortable Nice sofa, desgined by Red Dot award-winning designer, Frans Schrofer. To bring out a Scandinavian ambiance, the Bornholm coffee tables were added, with one featuring a beautiful marble top made of high pressure laminate, pair with a contrasting wooden top to finish the neat and chic setting.
A style 'recipe' of various functional pieces and textures make up this refined space. The extendable Milano table is highly functional and abundant in contemporary sleek. The Mariposa Deluxe chairs, a new marble wall and the silver Pine Cone pendants come together to give this dining setting both a sophisticated and comfortable inviting ambience.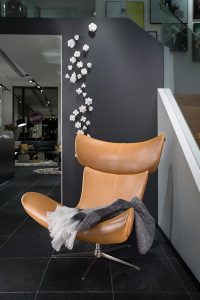 BoConcept's Copenhagen wall system is an elegant and multi-functional wall system with defined details. This luxurious dining setting with Monza dining table and Lausanne chairs is perfect for customers who are looking for a mature and modern looking dining room.
Bordeaux console table is one of the latest products, it highlights BoConcept's promise to "Get the most out of your space". The table can be a standalone product that goes well in many settings, for example, beside a sofa, in the corner, and in the bedroom.
This bright Osaka sofa is one of BoConcept's signature products and one of its most sought-after sofas. The original oil painting created by Mette Holtegård Jensen creates an engaging color contrast with the Turquoise Napoli fabric of the Osaka sofa.
BoConcept added new floral wall decorations to welcome the Spring / Summer. The Magnolia wall decoration sports a stark contrast to the signature Imola chair, enriching the brilliance and simplicity in design of the Imola further.
The Istra 2 sofa is a recent introduction to Hong Kong. The caramel Chester leather sets a premium Scandinavian sensation. The Chiva coffee table is simple yet functional, giving the overall setting an elegant precision.