Each city tackles climate change in its own way. Hong Kong sits in the sub tropics and has the densest population on the planet and the most skyscrapers of any city in the world. Our buildings and related activities account for 90% electricity consumption or 60% greenhouse gas emissions. Reducing building's carbon emissions is of critical importance.
The Hong Kong Green Building Council Limited (HKGBC) was established in 2009 to promote the standards and developments of sustainable buildings in Hong Kong and aims to raise green building awareness by engaging the public, the industry and the government, and to develop practical solutions for Hong Kong's environment. This year comes to the 10th anniversary of HKGBC, let's take a look on the key achievements of the Council.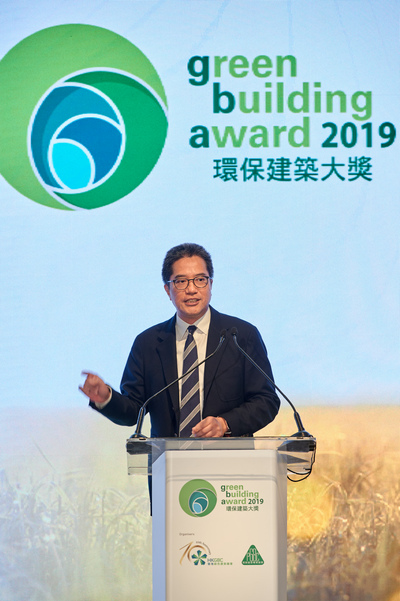 Setting the standard
Launched in 2010 by HKGBC and the BEAM Society, BEAM Plus serves as Hong Kong's independent assessment tool on building sustainability performance. The tool, an upgraded version of the HK-BEAM which was the first tool in Hong Kong to assess the sustainability performance of buildings, comprises a comprehensive set of performance criteria for a wide range of sustainability issues relating to the planning, design, construction, commissioning, management, operation and maintenance of a building. Over the years, the BEAM Plus family expands from New Buildings to Existing Buildings, Interiors and Neighbourhood. The latest upgrade being the BEAM Plus New Buildings V2.0 which incorporates global green building trends towards healthiness.
Industry's support of BEAM Plus has risen steadily from 2010 to 2019. Since 2014, 50% annual per cent of private sector projects have joined BEAM Plus. As of this year, more than 1,500 buildings were certified under BEAM Plus, and total registered gross floor area (GFA) reached over 430 million square feet.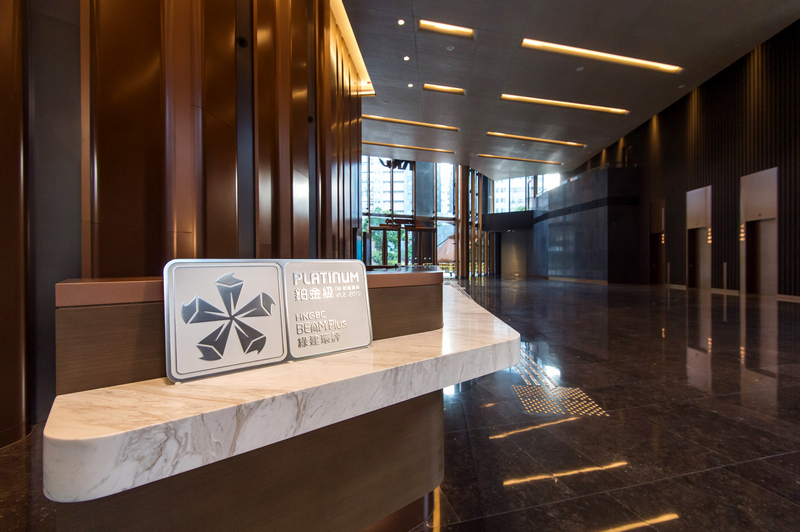 Educate the stakeholder
To drive Hong Kong's transformation into a sustainable built environment, it is essential to bring the Government, industry, academia and the public together.
Most of Hong Kong's existing buildings need significantly more resources to renovate and retrofit them to make them greener.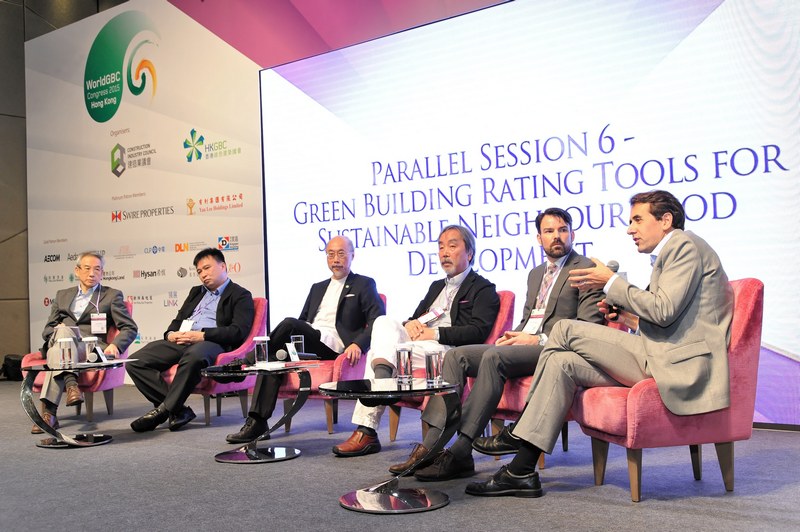 The ACT-Shop Programme was launched in 2016 and aligns with the Government's green initiatives. It also adopts the 4Ts approach to assist building owners to enhance the energy performance of existing buildings. The main aim of the Programme is to encourage existing building owners to implement a knowledge-based energy management and retro-commissioning practices in their buildings, in order to improve a building's energy performance.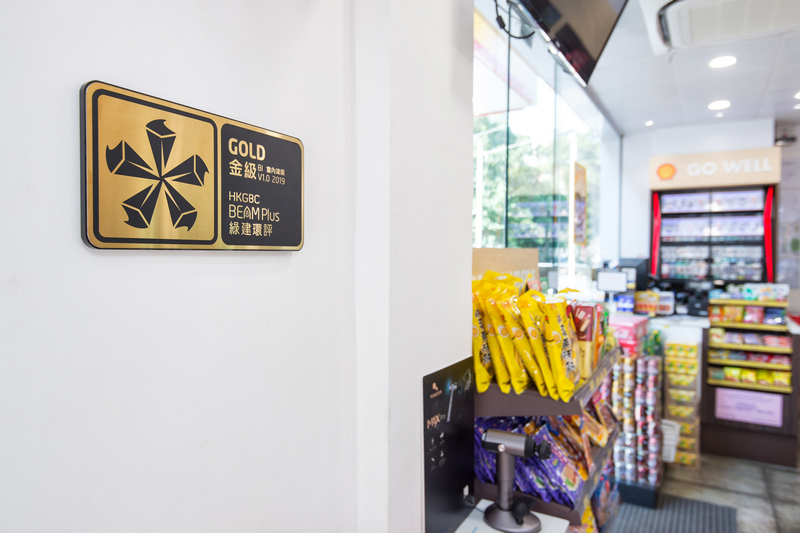 To encourage developers to use green materials for buildings, CIC Green Product Certification was formed through the merger of HKGBC's HK G-PASS and Construction Industry Council's Carbon Labelling Scheme (CLS). HK G-PASS covered 25 product categories and focused on aspects such as human toxicity, resources consumption and ecosystem impacts. CLS covered 3 product categories and dealt with a single impact which is climate change. As a result of this merger, CIC Green Product Certification now covers 28 product categories which has created a faster and more reliable resourcing system.
For ten years the HKGBC has been spreading the importance of green building at home and abroad through talks and seminars, exhibitions and trade shows, research on technical and policy aspects, and publications including guidebooks, magazines and reports. HKGBC also takes the lead to train green building professionals. From 2012 to 2018, approximately 4,000 Green practitioners in Hong Kong have obtained professional qualifications such as BEAM Pro and BEAM Affiliate.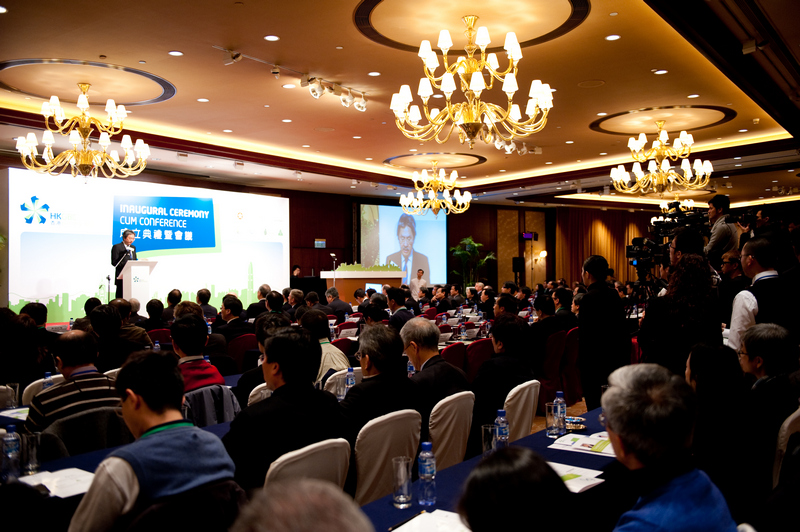 To recognise building-related projects and organisations with outstanding performance and contributions in sustainability and the built environment, HKGBC has been co-organising the Green Building Award with the Professional Green Building Council (PGBC) since 2010. The award aims at showcasing best practices to the industry, and encouraging the industry to strive excellence in green building areas.
Educating the public is another key mission of HKGBC. , Annually, HKGBC holds Hong Kong Green Building Week, a large-scale public event to promote green building information and its benefits to the general public. Since 2011, HKGBC also engage students by organising green school competition, which introduces green building knowledge to primary, secondary and tertiary students, and nurture them to become green building ambassadors.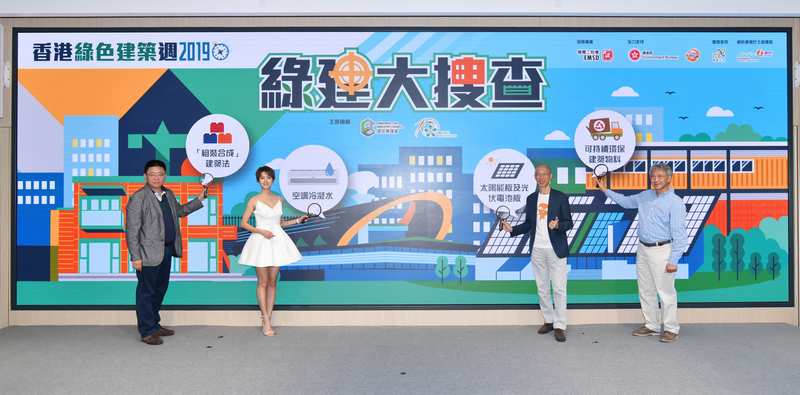 Connecting the World
Apart from working on green building issues in Hong Kong, HKGBC also actively participates in global green building development. Currently HKGBC is an Established Member of the World Green Building Council (highest level of membership). HKGBC has also joined the current WorldGBC Board, with HKGBC's director Ms Ada FUNG being appointed as WorldGBC's Board Secretary, while Ir Cary CHAN, Executive Director of HKGBC, was appointed to be the Vice Chair of WorldGBC's Asia Pacific Regional Network (APN). HKGBC supports WorldGBC's Advancing Net Zero project and is dedicated to supporting market transformation towards 100% net zero carbon buildings by 2050. Target is to encourage buildings that are energy efficient and supply energy needs on-site or off-site from renewable sources to achieve Paris Agreement levels of global emission reductions.
In the future, HKGBC will continue to take the lead to engage both Government and investors on green building development, and being a role model to the world on how to develop green buildings in Hong Kong.