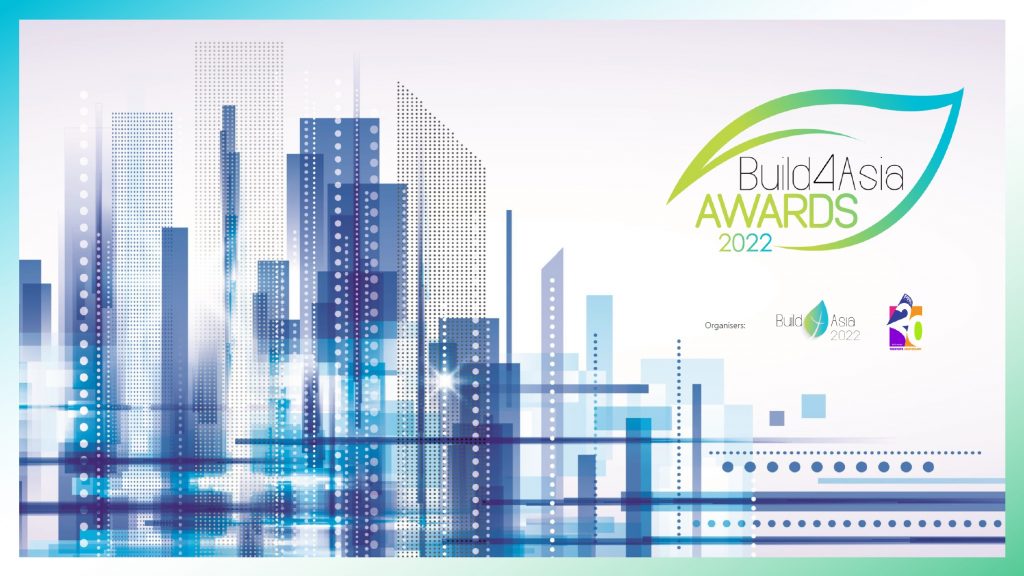 Jointly organised by Build4Asia and PRC Magazine, a ROF Media publication, Build4Asia Awards 2022 celebrate the most exemplary developments, innovations and standards of excellence achieved within the building industry. After the success of the inaugural Awards in 2020, the second installment is now open for nominations and will e bigger and better than ever, with all new judges, a Special Jury Award and Awards for Best Overseas projects.
Live Green, Build Smart, Be Recognised!
The awards honour developers, architects, interior designers, contractors, engineers, local authorities, etc., who have demonstrated professional excellence in delivering projects and services that have contributed to a quality and sustainable built environment.

Special Jury Award: Greenest Overall Project
Awarded to the project that demonstrates the highest achievement in sustainability.

We are now inviting developers, architects, interior designers, contractors and suppliers, management companies/operators and other relevant professions, to nominate your projects demonstrating excellence and gain the recognition you well deserve!
Building Categories
Architecture
Interior Design
Infrastructure Project
Future Projects
Planning Proposal
Safe Contractor
Innovation Categories
Building Materials
Products
Security Systems
Technology
Overseas categories (New in 2022)
Information will be updated
Prizes for Winners:
Build4Asia Awards Trophy
Exclusive rights to use the Build4Asia Awards logo for promotion
Special coverage in PRC Magazine, print + online version
Special feature on Build4Asia and PRC Magazine's websites
Dedicated posts on Build4Asia, PRC Magazine's social media platforms
Special feature in post-event e-newsletters, sent to Build4Asia and PRC Magazine's database of online readers
Timeline:
Submission Deadline: 28 Feb 2022
Judging Period: 15 Mar –31 Mar 2022
Announcement of Entries (e-catalogue): 18 Apr 2022
Awards Presentation Ceremony: 5 May 2022
Display at Build4Asia (HKCEC): 4 –6 May 2022
Contact us today!
Reference Links:
Build4Asia Awards 2020 YouTube:
Build4Asia Awards 2020 Publication (Online Version):
Build4Asia Awards 2020 Photo album: