This year's Build4Asia marks Canon Hongkong's first ever participation at a major building industry exhibition in Hong Kong. The company drew an appreciative crowd as they showcased the latest wide format printing and surveillance technology that promises to open up new opportunities while enhancing the bottom line of the entire sector.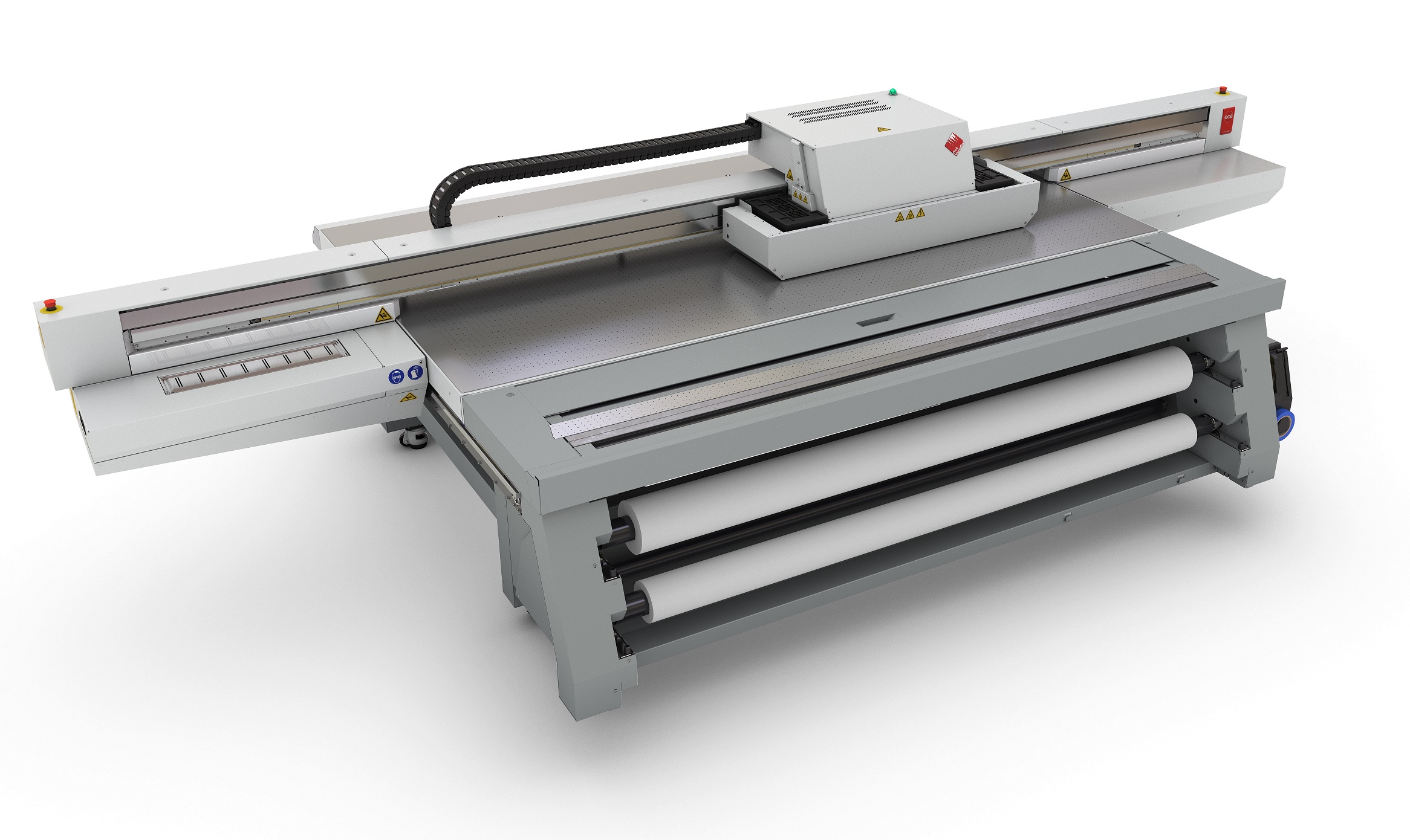 As noted by Director of Domestic Business Imaging Solution & Production Printing Group at Canon Hongkong, Philip Chan, "The connection between Canon and the building industry may seem obscure at first, however with the arrival of Canon Océ Arizona 1280 GT, which is the flatbed printer of its kind, we will soon become indispensable to the industry itself." "At present, most construction materials are ready-made and can suffer from long product cycles and are likely difficult to customise at short notice.  Our printer can produce impressive near photo quality results on a wide range of materials such wood, acrylics, tiles and glass, conferring a sense of luxury to otherwise ordinary textures. Compared to silk screen printing, Océ Arizona carries a wealth of advantages. Since layer-by layer printing and re-alignment between each layer is not required, it can handle patterns and special effects of any complexity, namely see-through and cut-outs, within minutes. Our proprietary technology such as vacuum suction ensures perfect registration is maintained within fine layers. Since its output can be as large as 125 X 250 cm in area and 5 cm thick, there is hardly any type of material that cannot be printed on."
Chan sees huge potential for Océ Arizona in interior decoration and architecture, once the industry is aware of the printer's capabilities. More intricate designs can be achieved at a lower cost. Printouts will survive the harshest indoor and outdoor conditions, and it serves as an ultra-affordable way to create spaces with distinct characteristics. A good example can be found in boutique hotels where mural-sized artworks can inject diverse personalities into each of their rooms and public areas." "Everyone can be an artist and experiment at the output level with different textures and dimensions using Océ Arizona for printing, the fullest expression of the designer's vision simply cannot be gauged by cost alone. We also emphasize that the UV curable ink is VOC- free, spillage-free and does not generate excessive heat when operating, making it suitable in normal office settings." Chan predicts that developers and design firms will start embracing the printers for prototype production and show flats, where originality and confidentiality reign paramount. Already, the technology has taken Western Europe, Scandinavia and the Middle East by storm, where it has been used to accurately replicate complicated, hand-drawn interior decoration patterns and even to create marble surfacing on panel boards to name but two applications.
Another highlight at the exhibition was the Canon network cameras which have now caught up to the era of Big Data to transform raw footage into useful information through analytics. Canon combines its proprietary technology in camera lenses, sensors and processors to create comprehensive surveillance and data analysis solutions which have evolved from its origins as a simple security device.   "The high quality footage collected is capable of determining age and gender. The system can be installed for theft prevention in construction sites and shops in which cameras are equipped to shoot at different angles and preserve image quality for distant subjects and under low light conditions. It will probably assist companies with monitoring site safety before long." Chan concludes, "It is safe to say, surveillance systems have been transformed from passive security devices to a new business enabler. So far we have enormous interest from local developers who see our solutions as suitable for their residential and commercial projects. In time we see further uptake in data centres, industrial buildings and most definitely in the retail environment."