CBRE's often outspoken views on Hong Kong's property market, matched by its hard work to build a corporate culture through grassroots involvement in the city's welfare, has had a remarkable payday at the RICS 2013 Hong Kong Property Awards.
The Fortune 500 company claimed six of the 10 team awards on offer at the second edition of the Royal Institution of Chartered Surveyors' awards night in March. CBRE claimed the Office Agency Team of the Year, Retail Agency Team of the Year, Industrial Agency Team of the Year, Project Management Team of the Year, Best Deal of the Year and Contribution to the Community Team of the Year. The wins have propelled CBRE to a premier position among Greater China's real estate services firms.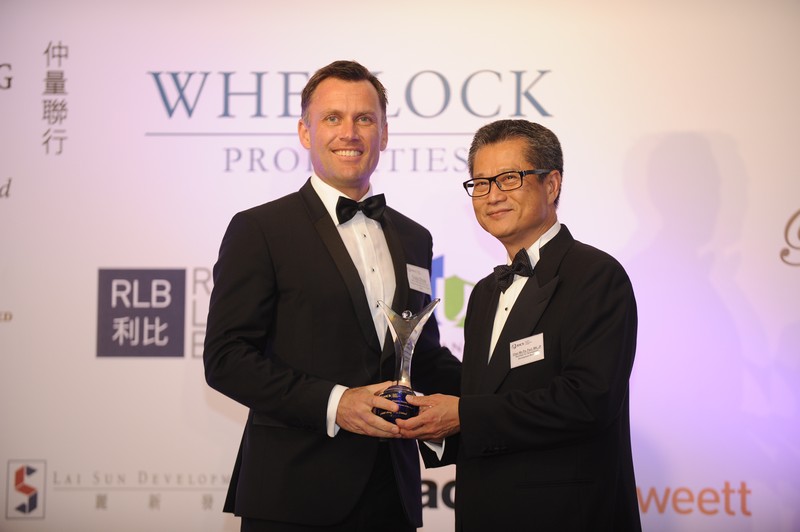 CBRE's Senior Managing Director, Craig Shute, receiving the 'Contribution to the Community' Team of The Year Award on behalf of CBRE at the 2013 RICS Hong Kong Awards.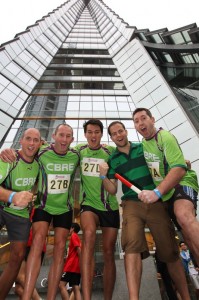 Now into its second year, the RICS Awards are establishing a reputation as the most significant awards for the city's real estate sector. Other winners included Colliers International, Knight Frank, Kai Shing Management, the Construction Industry Council and Professional Property Services. This year's awards included 55 submissions in 12 categories. Last year's panel deliberated on 45 submissions.
CBRE Senior Managing Director for Hong Kong, Macau and Taiwan, Craig Shute, is most proud of the team's award for its community contribution, something he says has been a signature of the company's success.
"A couple of years back, we consciously focused on being a good corporate citizen, as we are globally, but giving back to the Hong Kong community, not just financially but contributing by participating," Mr Shute told Pacific Rim Construction magazine.
"I think we are winning recognition for not only the money we donate but also for the commitment to getting our hands dirty and "walking the talk" with our charitable and environmental initiatives," he said.
Instilling Team Spirit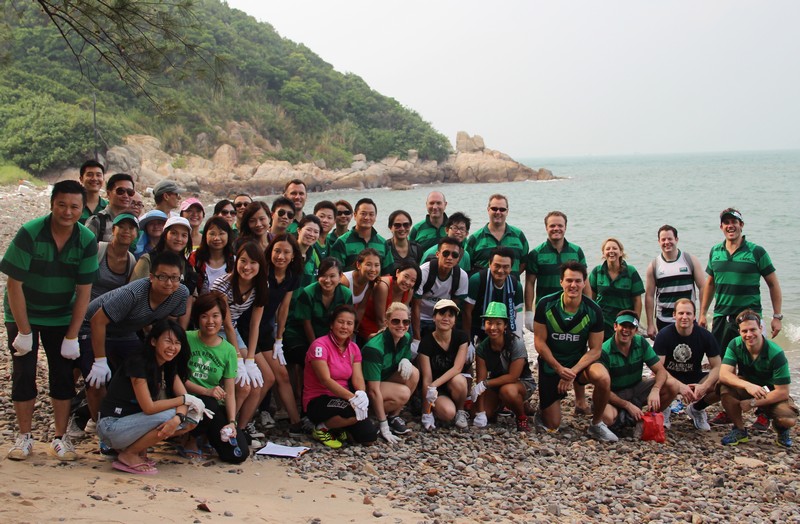 The company's charitable arm, CBRE Cares, focuses on four designated worthwhile causes. The outreach programme includes organising the annual Operation Santa Claus Five-A-Side Soccer Tournament, Enlighten Action for Epilepsy, The Salvation Army and a number of initiatives with Po Leung Kuk, a social welfare group with a heritage of protecting women and children that has deep community ties.
Involvement in these and other city-wide events such as the MoonTrekker race, Hongkong Land's Central Rat Race and fundraisers for the Community Chest, also has had clear positive effects for the business, Mr Shute says.
Communication around the company has improved, as has cohesion and team spirit amongst the dozen or so business lines. "Teams are willing to work together and trust each other and this directly helps build a stronger and more integrated service for our clients across the full spectrum of real estate disciplines we offer."
"Because of the lack of supply in the city and because the city is so 'brokerage' minded, the better our teams work together, the more real-time information you have at your fingertips to better service your clients," he said. "We've focused on building a culture of collaboration within teams, between our business divisions and between offices within the region. It's starting to really bear fruit.
Market Insight

Mr Shute said CBRE enjoys advantages of scale in a number of businesses such as Office Services, Project Management and Investment Sales among its competitors within the Hong Kong market and is supported by the company's network of resources internationally. However it is the knowledge and relationships built up by the teams in Hong Kong that is central to the company's success. In-market experience means State Owned Enterprises expanding into Hong Kong and multinationals entering the Greater China market for the first time are offered the best possible advice.
Market research and presentations are another area where CBRE has fine-tuned its offering to clients. A 2½-year drive to boost the research department's output from backward-looking reviews to predictive analysis gives market watchers and clients the inside run in Greater China.
"We took a view to take a proactive stance on advising clients in where the market is going. Our research is forward looking, very much more based on forecasting and proactively advising clients well in advance of a real estate requirement," Mr Shute said.
Perhaps most controversially, the company has made use of its deep understanding of the sector to lobby the government and highlight shortcomings in the market, beginning with commercial and industrial space.
"We do think we're reaching breaking point. We've said by 2020 there's going to be a 6-million-sqft shortage of Grade A Office space in Hong Kong if all the developments currently planned happen. And they traditionally don't all happen," he said. "I think the government has a plan to bring on residential supply. But there needs to be a clear masterplan for all real estate classes that includes commercial, retail and industrial and extends to other key areas such as hotels, schooling and hospitals. "Kai Tak will be an answer but I don't think it's going to be the solution in the next decade."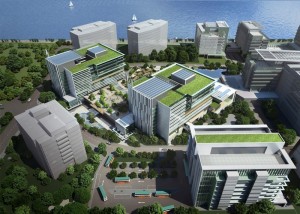 Mr Shute sees a series of events conspiring to hamper Hong Kong's development in the wider framework of the Pearl River Delta. "Business drives Hong Kong but business needs real estate and we're seeing a real shortage of real estate," he said. "We've taken a leadership position to highlight some of these concerns. And we've tried to do it in an objective manner, offering some solutions. This should be Hong Kong's decade."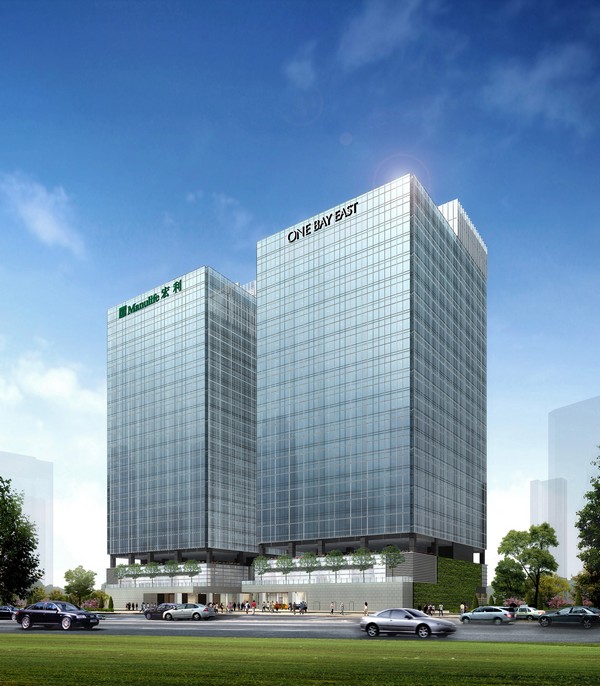 Any shortage of commercial space will drive more businesses to consider moving parts of their operations to Southern China. He sees the 15-sq-km Qianhai development on Shenzhen's outskirts as potentially disruptive for Hong Kong, and while more clarity is needed on that particular project,  its abundance of planned Grade-A office space may become a viable alternative solution for firms currently in Hong Kong looking to expand or others looking to establish bases.
"We're very much in the heart of the Pearl River Delta which is continuing to evolve into one mega-economy and will fundamentally change the way Hong Kong operates. Hong Kong is ideally placed to take advantage of an abundance of new opportunities but unless it proactively prepares with real estate requirements being at the heart of that, then it runs the risk of missing out and its role as the region's key financial and business hub being diminished."
Mr Shute is using the relationships CBRE has built around the world and Hong Kong's award-winning, cohesive team to focus on clients' future needs in Greater China.
"Our service offering is going to continue to evolve to advise our clients looking to use Hong Kong as a springboard either into China or the Pearl River Delta, or investing in the West. Being the world's largest real estate services and investment firm, uniquely positions CBRE to offer this assistance."