(3 June 2020, Hong Kong) CBRE Hong Kong has announced its relocation to two offices at One Pacific Place in Admiralty and at International Trade Tower in Ngau Tau Kok, to support the company's future growth. The two offices feature state-of-the-art facilities and modern working environments designed to enhance both employees' and clients' experiences.
(按此瀏覽中文版)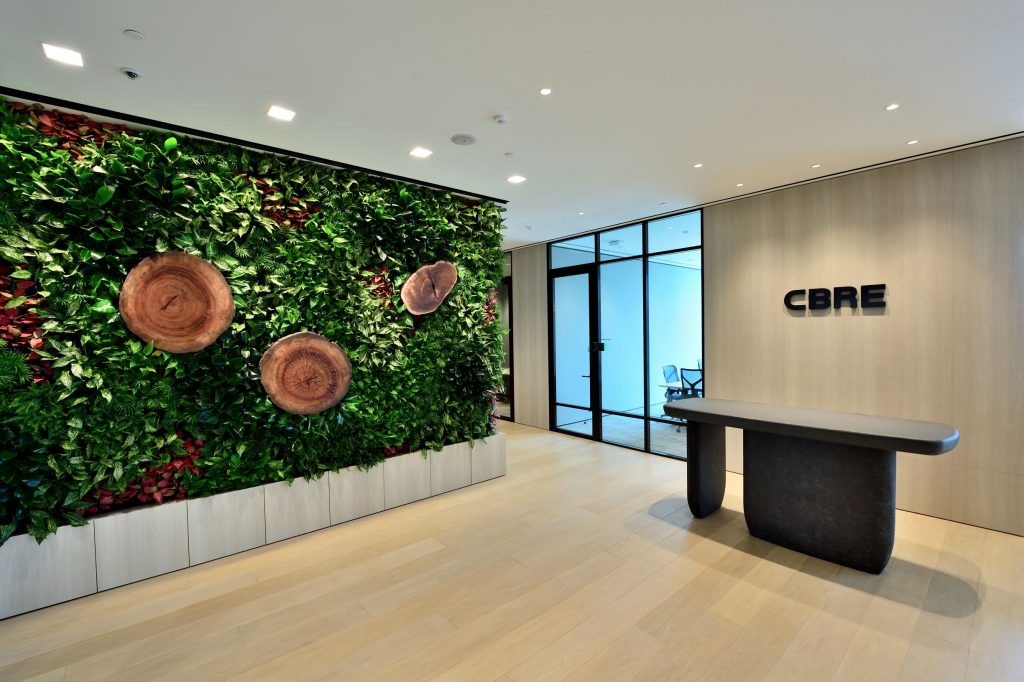 The 22,500 sq. ft. office at One Pacific Place has consolidated CBRE's workforce on one single floor from the previous two-and-a-half floors. The International Trade Tower office provides close access for our clients from the heart of Hong Kong's CBD2.
"The way we all work today has changed faster than most workplaces have evolved. These same trends will surely accelerate in the post-COVID-19 era. As a leading real estate services company, we're creating world-class agile work environments that support our people across different generations to thrive within the company, and to collaborate to help our clients achieve exceptional outcomes," said Ben Duncan, CEO of Greater China and President of North Asia, CBRE. "Our new pioneering Hong Kong offices offer a glimpse into the future and will pave the way for the next chapter of growth for our Greater China business."
Conceptualizing a unique City & Park design theme, the new Hong Kong offices incorporate several pioneering features, including activity-based working (ABW), the CBRE prop tech app HOST and Host Guest Ambassadors, workplace wellness, new technological devices, employee engagement walls, and CBRE's signature RISE Café operated by leading purveyor and roaster The Coffee Academics. The convergence of these new features represents a product CBRE hopes to deliver across clients in the coming years.
"We are very proud to present the future-proof CBRE offices that are designed with our employees and clients in mind. By challenging the status quo and pushing the design boundaries, we bring to life CBRE's vision for the future of work, leading by example to demonstrate new ways of working to our clients as well as elevating the client and employee experience to new heights," said Tom Gaffney, Regional Managing Director, The Greater Bay Area and Hong Kong, CBRE.
Inspired by Hong Kong's unique traits — a blend of fast-paced life fused with nature — the CBRE Hong Kong offices feature plant walls, a lily pond garden, libraries, focus areas, team areas and the RISE Café, which offers multiple spaces for individual focus work, team collaboration and client meetings, as well as leisure and networking.
"Since 2013, CBRE's Workplace 360 program has transformed 84 offices into technology-enabled, paperless, flexible work environments. The activity-based working concept empowers our colleagues to do what they do best — deliver service excellence — while allowing ample room for teamwork, collaboration and communication empowered by new technologies," said Chinatsu Kaneko, Senior Director, Workplace Strategy, Japan and North Asia, CBRE.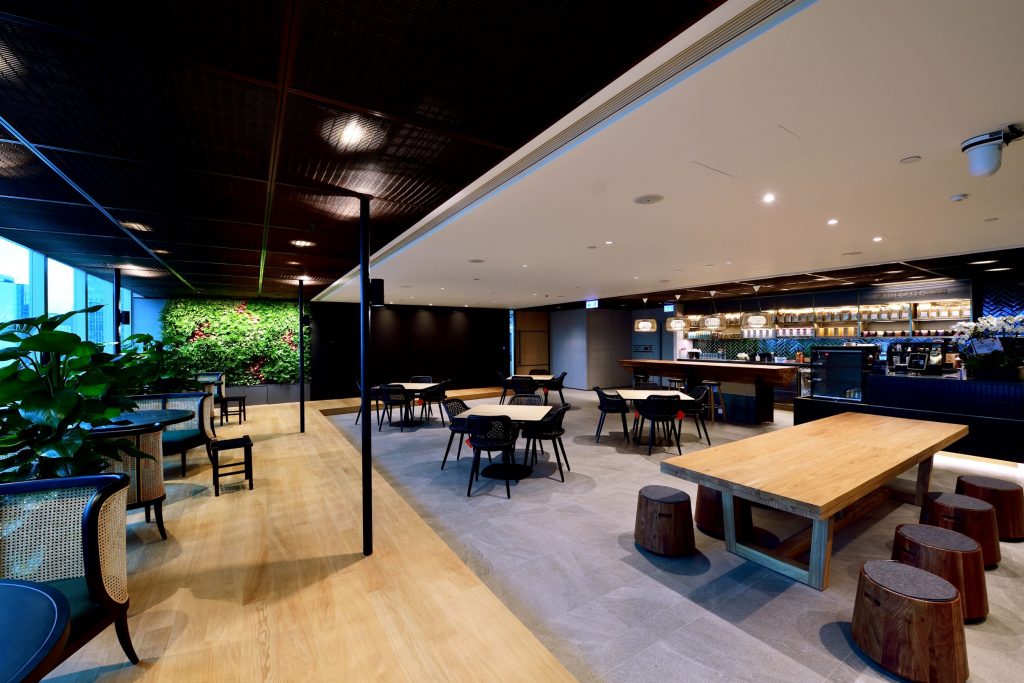 Revamped features include:
Workplace 360 – A flexible workplace strategy that enables every employee to work their best supported by well-thought-out designs and technologies. With no assigned seating and a clean desk policy in place, the office environments include a much greater variety of work settings from which employees choose to work, supporting their flexibility, productivity, wellness and mobility.
Host – Host is a workplace experience service offering that connects employees to spaces, services, amenities and communities. Through the Host app, CBRE colleagues can book events and concierge services, order F&B from the RISE Cafés, request facility management services and stay on the pulse of the community. Guests' and employees' experiences soar to new heights with the support from CBRE's Host Guest Ambassador team to provide world-class hospitality services.
RISE Café – A global CBRE initiative which provides staff with a sanctuary away from their desks to eat, relax and collaborate. The Hong Kong RISE Cafés are in partnership with a Hong Kong-based lifestyle brand The Coffee Academics, which aims to offer quality healthy food and beverages.
Interactive LED TV Walls – A LED TV screen is installed in each office displaying the real-time front of house view of the other office, enhancing visibility and connectivity of both offices as well as adding greater flexibility in event management.
Wellness – A comprehensive suite of physical and operational features that cater to employees' health and wellbeing, such as ergonomic sit-stand desks, air quality sensors, wellness rooms, natural elements of the outdoors, healthy eating options and enhancements to facility protocols and HR initiatives. Both new offices are built in alignment with the WELL Building Standard framework; and the One Pacific Place office is currently pursuing WELL Gold certification.
Wood Upcycling Art Piece – Named "Continue", the concierge table in the One Pacific Place office is a one-of-a-kind sculptural installation created by local wood upcycling artist Parry Ling. Built from woodblocks upcycled from the city's tree debris, the table together with other smaller decorative pieces in the office represent a new life of urban wood, underlining our commitment to environmental sustainability.
Engagement Walls – Murals painted by talented local artists that capture the City & Park theme with blank spaces for employees to participate and build content over time.
The CBRE Hong Kong office has gone through a double relocation in mid-May 2020 to support the next chapter of growth in the Hong Kong market, occupying a total floor space of nearly 36,000 sq. ft. across both locations.