(Hong Kong – 4 July 2014) Chinachem Group has officially begun accepting registrations for its 3rd Biennial Sustainable Development Conference ("the Conference") on 10 October 2014 (Friday) at the L'hotel Nina et Convention Centre, Tsuen Wan, Hong Kong.Registration before 1 August 2014 will get early bird discount.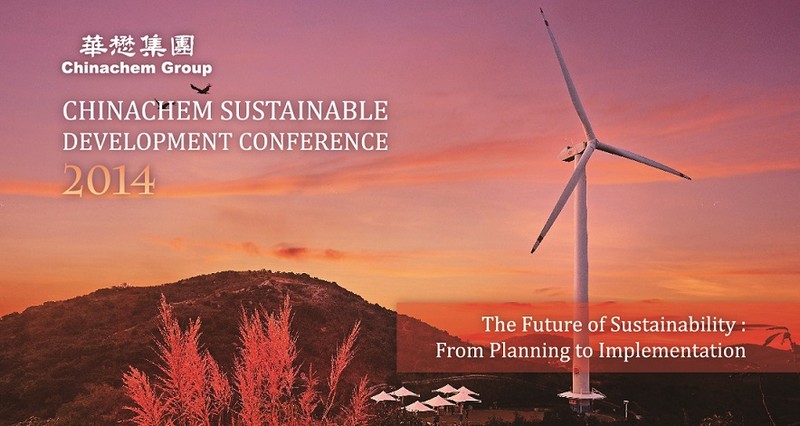 The Conference, with the theme of "The Future of Sustainability: From Planning to Implementation", is designed for everyone who is interested in the practice of sustainable development. It aims to address current environmental issues, outline feasible solutions, share a vision for the future with the built environment as a key focus, and then finally provide in-depth analysis and views into how professionals can stay ahead of the curve on a practical level. The Conference will feature local and overseas experts from academia, journalism, medicine, policy research, architecture, engineering, urban planning, retail, and more.
The Conference will be split into 4 sessions, including the opening session. Industry experts will present their views, then come together to participate in a panel discussion at the end of the session where panel moderators will look to arrive at some meaningful conclusions to session's theme.
The Opening Session begins with keynote speakers who look to discuss what the future of sustainability is for the world and where Hong Kong stands. Mr Wong Kam-sing, JP, Secretary for the Environment, HKSAR Government, is the Guest of Honour who will open the session. "Session 1: Sustainability – The real impact on humanity"looks to discuss how current issues impact people and what progress society has really made in long-discussed areas such as climate change, healthy living and limited resources. "Session 2: Transforming the Built Environment – Plans for the future"brings professionals from urban planning, real estate, engineering, architecture and related industries together to share their thoughts on the future. Finally, "Session 3: Implementing our Visions – How do we do it?" aims to discuss the "how" in sustainable development, and look to highlight practical, innovative ways to move forward.
With the support of multiple professional institutions, universities and government, the Conference looks to be one of the year's highlights in sustainable development, and is anticipated to be an important step forward for addressing important environmental issues and furthering the sustainable future of Hong Kong. For more information or to register for the conference, visit https://www.welovegreenhk.com/event/greenconference2014/eng/