(15 September 2020, Hong Kong) City Garden JSC and Swire Properties announced a partnership today to develop "The River" a luxury residential property in Ho Chi Minh City.
Located in the heart of the Thu Thiem new urban area – on Crescent Boulevard, Primary Ring Road – The River is a gated condominium development comprising three residential towers offering a total of 525 luxury apartments. Nestled on the Saigon River, this project boasts 100-meters of water frontage and sits adjacent to four hectares of lush riverside landscaped public park.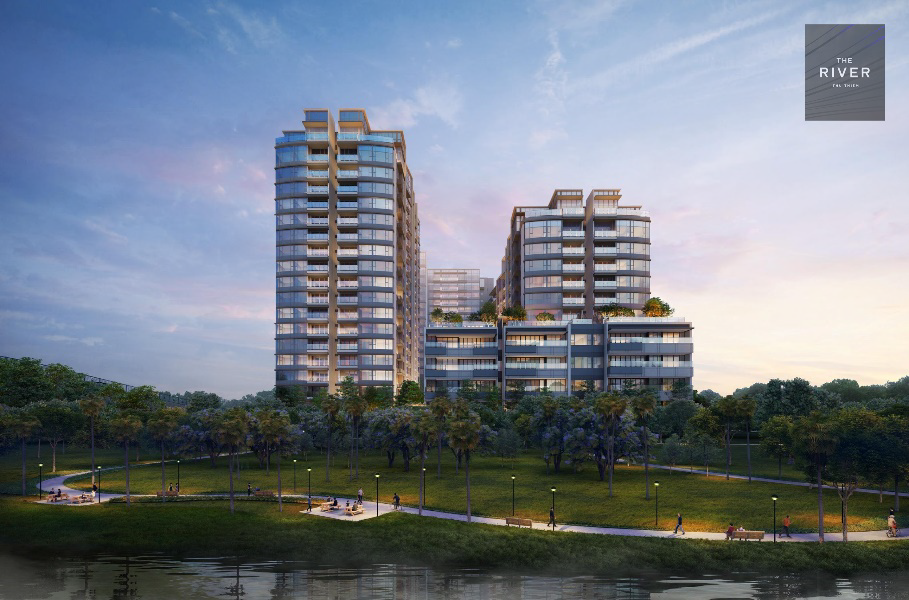 Complementing the spectacular view are a multitude of amenities set to immerse residents in a resort-like lifestyle. These include a magnificent 50-meter lap pool, gym, yoga space, private movie lounge and golf simulator, as well as BBQ/picnic terraces and al fresco dining facilities to name but a few highlights.
The River is being brought to life through the collaborative efforts of international design consultants including DPA, DKO, ID Dept, ARUP, Aurecon, Elements Design Studios and ASA.
William Towne Baker, Chairman of City Garden JSC said, "City Garden JSC is delighted to celebrate our new partnership with Swire Properties at The River. With our long-held reputation for delivering high quality, lifestyle appropriate developments, we look forward to collaborating with Swire Properties to continue raising the bar and setting new benchmarks for bespoke luxury residences."
Guy Bradley, Chief Executive of Swire Properties said, "We're excited to partner with City Garden JSC for our first venture in Vietnam. With its rising income levels, high rate of urbanisation and growing foreign investment, Vietnam has great potential and we look forward to exploring more investment opportunities here."
With its robust economic growth and favourable demographics, Vietnam is one of the world's fastest emerging markets. Often referred to as the "Pudong of HCMC", Thu Thiem's innovative masterplan, rapidly improving connectivity and close proximity to the traditional Central Business District, make it one of the most enticing future development opportunities in the region.