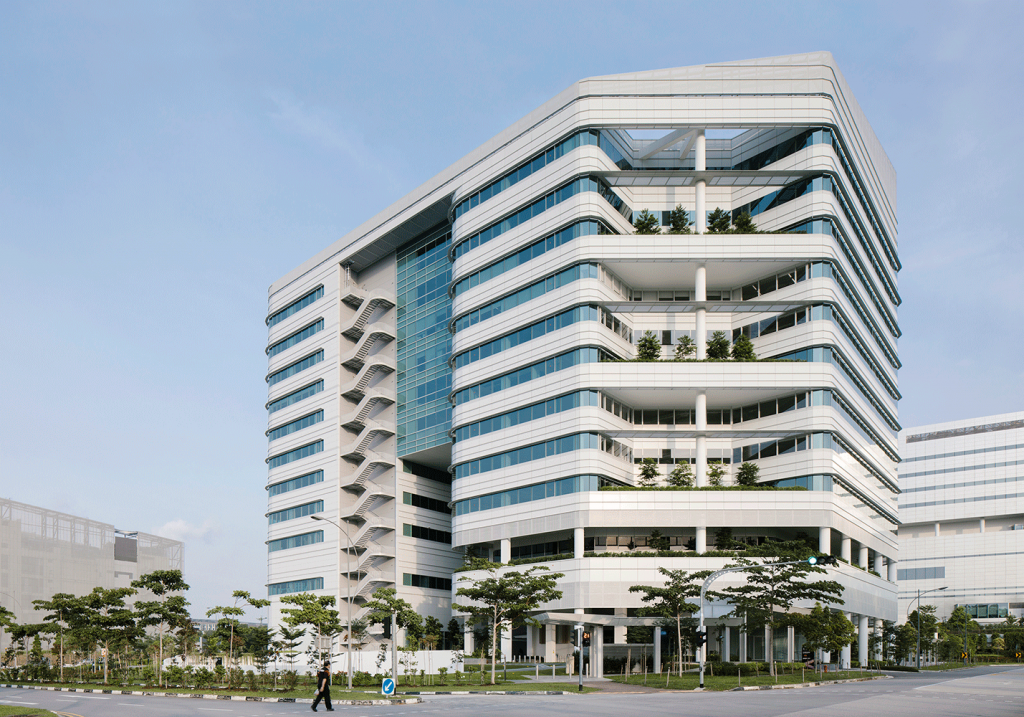 Story originally featured in The Lighthouse Q2 2020
The Covid crisis has caused unprecedented disruption to society and the global economy. But the international call to action of widespread lockdown has provided an environmental silver lining. With industries shut down, pollution levels have been drastically reduced, with obvious signs of wildlife returning to places not seen for years, clearer skies, clearer rivers and cleaner air. Clean air should not be a choice but a right. We can live without food for three weeks and four days without water. However it only takes seconds for a life to evacuate a body if a person is unable to breathe. Therein lies the significance of how crucial air is to a human being.
The advent of the industrial age created numerous opportunities for the progress of mankind in terms of mobility and innovation. New industries spawned new factories that churned out mass manufactured objects of necessity as well as desire. The automobile industry was one such example, as the invention enabled people to travel from one place to another with a heightened freedom of mobility. However this was not without detriment. Industrial fumes from factories within cities, exhaust fumes from the many vehicles that congested the roads, and anthropogenic sources of heat and pollution have continued to pollute the air. This in turn has brought correlating environmental and health problems.
The World Bank states that more than US$5 trillion is lost from the global economy through the costs of mitigating the effects of air pollution, with a further $225 billion lost in potential income. Are we to be forever stuck in this cycle of air pollution and debilitating costs? Is clean air really a tall order for our progressive way of life, especially given how our current circumstances demonstrate that life and economies can continue (albeit in a drastically constrained fashion). How can striking a more environmentally sensitive balance become the new norm, as opposed to being a default setting by virtue of industries currently being in a state of lockdown?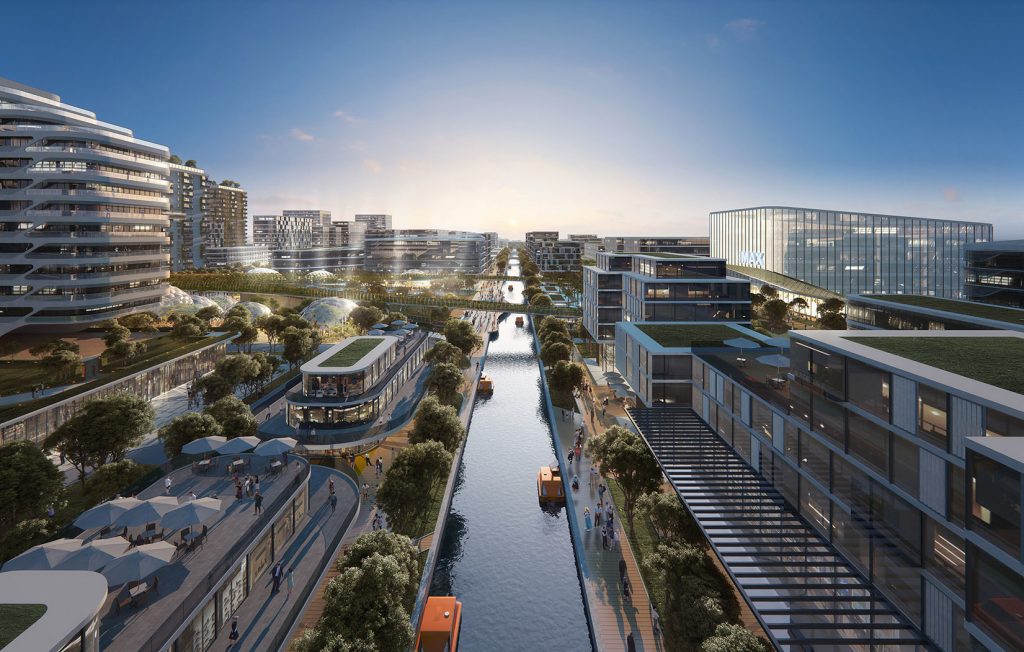 One factor that can help mitigate this is the way we shape our cities with open space and urban greenery in mind. If cities are constructed in a way that are conceived as living and breathing organisms in their own right: with green 'lungs' and blue 'arteries' that can provide clean air and water respectively for the benefit of both the natural and built environment, we can reduce the pollution of the air that surrounds us. It is uplifting to see the number of people in this lockdown period who are taking to the parks and tree-lined streets for their morning run or evening stroll and clearly enjoying the cleaner air and the clearer skies. Hopefully this can promote healthier and more productive lifestyles through the embrace of the great outdoors, and balance the inordinate number of zoom calls made from the rooms of its 200,000,000 global users.
This is where the symbiosis between sustainable architecture and landscape design plays an important role in the way we can preserve the natural and built environment and thus provide cleaner air for our consumption. If cities can be re-imagined in a way that transcends the automobile, embraces a new pedestrian era and promotes public transportation under and above ground, then we can look forward to cleaner air.
Barcelona is a great example of a city that has implemented a remarkable initiative called the Superilla (superblocks). The concept is effectively the planned pedestrianisation of particular streets and thoroughfares within the district of Eixample. Cars and public transportation are diverted to the perimeter of a series of 9 block grids – thus creating internal safe havens for pedestrian footfall, arts and cafe culture. Out went the noxious pollutant-spewing cars, and in came the trees, and the vibrancy of pedestrianised zones for peoples' interaction.
Pedestrianising streets should not be the only tactic employed to remove pollution from our streets. Consideration should also be given to alternative methods of seamless mobility, the embrace of electric vehicles and acknowledging how the sharing economy is helping people realise that there are sound environmental alternatives to car ownership as a means of movement. It will only be a matter of time when we will see drone taxis taking to the sky to help ease congestion at street level (though arguably noise pollution will be another challenge); and I was delighted to witness the test flights of Germany's Volocoptor as one such passenger drone technology.
At Pomeroy Studio, we have helped design and consult in Pantai Indah Kapok (PIK) city in Indonesia in a way that can help drastically reduce the reliance on the automobile and hopefully provide a liveable and lovable city. Seamless connectivity is made possible by multi-modal interchanges that bring train, electric bus, electric car sharing, e-scooters, water taxis and pedestrian priority paths together within a lush landscape setting that collectively seek to provide a freedom of movement for all in a clean air environment.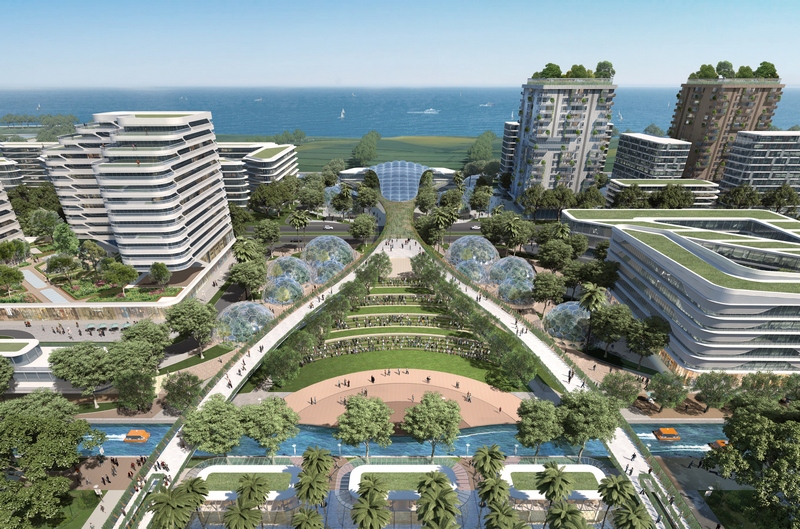 Another way to reduce air pollution is to cultivate a healthy respect for greenery in, on or over buildings. Over the years I have been researching the role of skycourts and skygardens as alternative social spaces in high-rise and high-density buildings. As one may expect from understanding the environmental benefits of parks and gardens at street level, we can see similar filtering properties of plants, trees and shrubs at height and how they can perform as wonderful 'carbon sponges' when applied to buildings.
It should therefore come as little surprise that these skyward vertical terraces for people to enjoy the great outdoors are often featured heavily in our building projects and give our designs a green hue. Alice@mediapolis , a landmark green office building in Singapore, is such an example of how the elevated urban greenery that adorn the building's skycourts can absorb noxious pollutants, cool the temperature and reduce rain water running off into the streets – and all the while giving its employees an enjoyable and productive working environment.
When the circuit breakers lift and the global economies re-boot, I sincerely hope for a speedy economic recovery (and this may very well be wishful thinking on my part). But what I'm fearful of is not just a potential spike in Covid cases given our natural human need for co-presence, but also a spike in air pollution as industries seek to regain the commercial ground it has lost. We therefore need to be mindful of the lessons learned from this particular period which have allowed us to embrace the best that nature has to offer. This will inevitably mean less reliance on fossil fuel-based transportation and the use of cleaner alternatives (read public green transportation) alongside cycling and walking. When integrated into cities and buildings that embrace greenery as a fundamental component to their very being, we should be able to appreciate a more sustainable, healthier environment.
Ultimately, we have the opportunity to do more to prevent the pollution of air in various ways than we think possible. More initiatives need to be studied and incorporated in our cities and buildings to minimise air pollution. This requires cooperation at all levels – government, businesses, academia and civil society. After all, to be able to breathe in clean fresh air is a basic right; and not a privilege. However, every one of us need to pull together to undertake such initiatives; protect this basic right and strive to ensure that future generations will similarly be able to do so.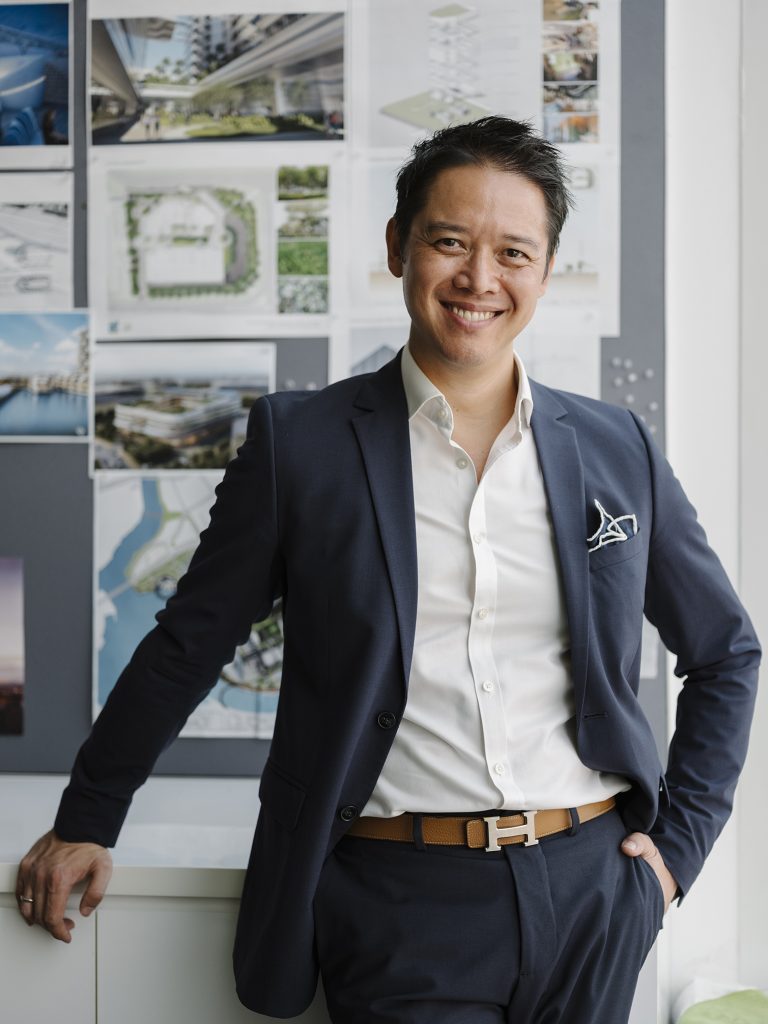 About Professor Jason Pomeroy
Jason Pomeroy is an award-winning architect, academic, author and TV presenter, regarded as one of the world's thought leaders in sustainable design. He gained bachelor and master degrees from the Canterbury School of Architecture and the University of Cambridge; and his PhD from the University of Westminster. He is the founder of Singapore-based interdisciplinary design and research firm Pomeroy Studio, and sustainable education provider, Pomeroy Academy. Pomeroy has edited Cities of Opportunities: Connecting Culture and Innovation (2020), and authored Pod Off-Grid: Explorations in Low Energy Waterborne Communities (2016), The Skycourt and Skygarden: Greening the Urban Habitat (2014) and Idea House: Future Tropical Living Today (2011). He continues to raise cultural awareness of cities through his critically acclaimed TV series 'Smart Cities 2.0', 'City Time Traveller' and 'City Redesign'.
For further details, please visit www.jasonpomeroy.sg.