The Collection Pavilion at Shanghai Auto Museum opened on 11 April.
It is a permanent exhibition about the milestones in automobile development from 1900 to 1975. Atelier Brückner created a spacious room narrative representing an exclusive parking deck which displays 39 historical cars over 2300 m2.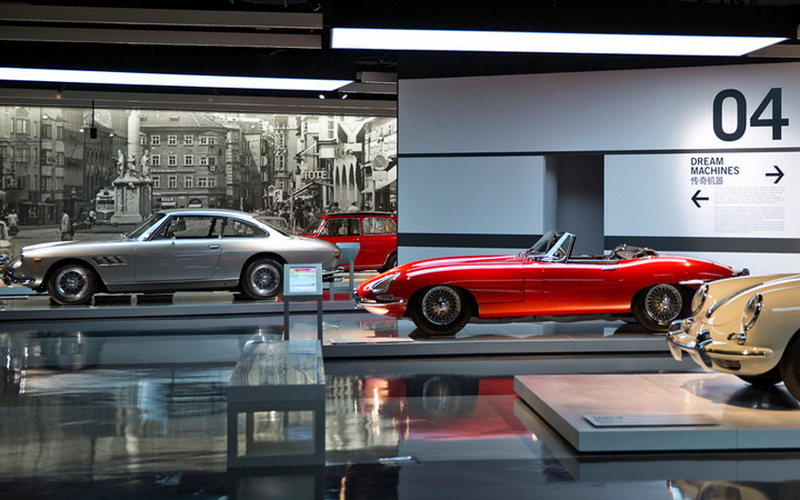 The presentation is composed of six sections, aligning the cars in chronological order on white strips: from the 'Age of acceleration', where the beginnings of mobility are shown, to 'Golden luxury', 'On the road', 'The swinging sixties' and 'Charms of petites', followed by the 'Chinese mobility' area where the first Shanghai Sedan produced in China in the 1970s is on show.
The Shanghai Auto Museum is China's first museum that is exclusively dedicated to the automobile and its historical development with a multi-brand approach. The Antique Car Pavilion is located on the museum`s first floor. It serves as a logical addition to the permanent exhibition on the ground floor of the museum, which was also designed by Atelier Brückner and has been open to visitors since 2006.