(1 June 2017, Kuala Lumpur, Malaysia) Hunter Douglas announced the successful completion of its fit out of the LRT Ampang Extension to 11 Stations with its Sun Control Aeroscreen System in Malaysia.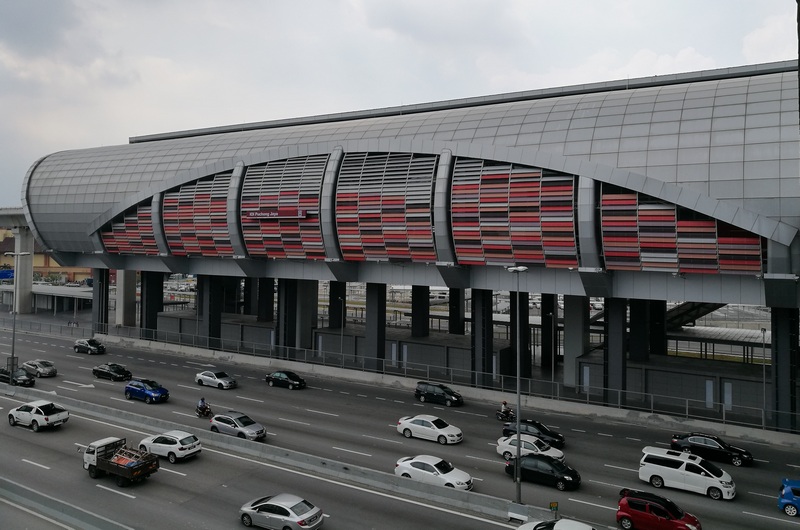 The Ampang Line Light Rail Train extension starts from the Terminal Station at Sri Petaling Station and passes through Kinrara, Puchong, and ends at Putra Heights. The extension is 17.4km long with 12 new stations. Combined with the existing line, the total length of Ampang Line after the completion of the LRT Line Extension Project is 45.1km.
All stations are equipped with various facilities for customer's convenience such as lifts, escalators, public telephones, suraus and public toilets.
For this project, Hunter Douglas' architectural range of products were installed for both the exterior facade as well as the interior ceiling.
Ms. Tay Wang Teng, AP Manager, Hunter Douglas Malaysia, shared, "The built environment is an exciting world. Through the selection of proper materials, the architect and the designer could make a positive impact, not only on the users and the occupiers but the environment as well. Life can be more interesting, perhaps more positive too. Hunter Douglas gives great emphasis on collaboration with the architects, the designers and the developers. Hunter Douglas' architectural takes it upon the mission to provide solutions that are practical, befitting and long lasting. The Aeroscreen Sun Louvres have roll-formed and perforated fins. These are made from 1.0mm thick aluminium skin coated in PVDF finish, which is superior for external installation. The perforation on the skin allows light penetration, ventilation and sun shading, whilst providing a great view from the interior of the station. The interplay of colours in the exterior creates an interesting display to passer-bys and the surrounding environment."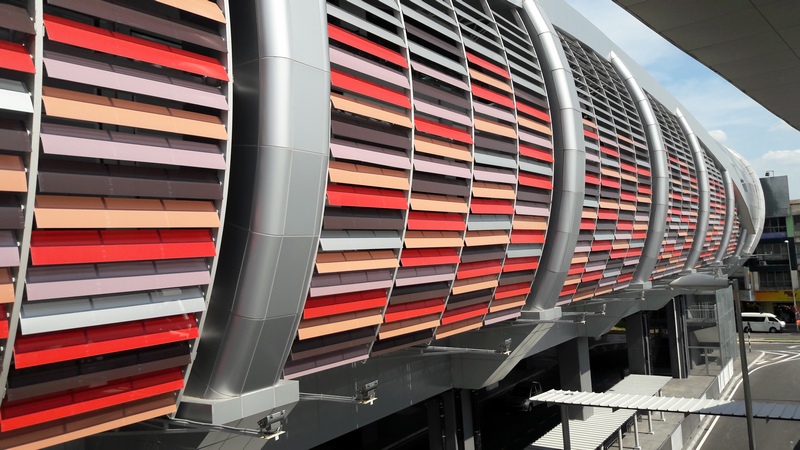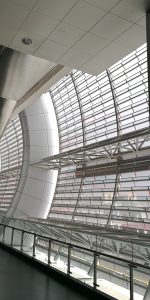 Aeroscreen Sun Louvre Systems offer excellent functionality, design and comfort:
Performance – Optimal shading performance and easy to adapt to specific project requirements
Economic value – Highly durable products, designed for fast and efficient installation
Green characteristics – The systems increase personal comfort level and decrease energy consumption. It is environmentally-friendly, containing no pollutants and aluminum is 100% recyclable
Aesthetic products – Colours, shapes and details offer unparalleled design freedom
Ease of use – All louvres require very little maintenance and the adjustable system can be fully controlled by the building management system
Today, the Aeroscreen System is widely used in varied applications across the globe. Many renowned architects have harnessed the tremendous creative possibilities offered by this Sun Control System to create buildings which integrate both stylish design and functionality to create a striking visual effect as well as a comfortable environment.