(29 November 2022, Singapore) Occupiers in Asia are paying a rental premium of up to 28% for green certified offices in major Asia cities, according to new proprietary research from JLL (NYSE: JLL), as corporations look to meet ambitious net zero targets. JLL analysis shows that the range of green premiums are correlated to the uneven supply-demand gap of green certified versus non-green certified buildings across many cities which is insufficient to meet the occupier demand for sustainable buildings.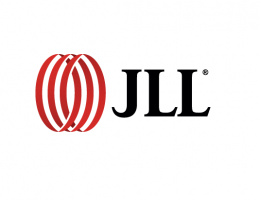 According to analysis in JLL's report, The Value of Sustainability: Evidence for a Green Premium in Asia, when location, building age, and amenity factors are held constant, assets with green credentials generate more occupier demand and achieve rental premiums. In Asia, green certification activity gained momentum in the last decade and 75% of the existing green certified Grade A office stock was added post-2015 with the adoption of the Paris Agreement on climate change. However, demand for green certified assets continues to outpace supply, with JLL research showing that, if possible, occupiers in the region would like to get almost half of their portfolios accredited by 2025.
"The evidence that resilient and sustainable buildings in Asia enjoy a distinct occupancy and rental premium, against their non-certified contemporaries, is now irrefutable. Occupiers' willingness to pay a premium will likely continue as society shifts towards an emphasis on green and sustainable spaces in a bid to address the concerns on climate risk and to meet company ESG demands," said Kamya Miglani, Head of ESG Research, Asia Pacific, JLL.
According to JLL research, 42% of Grade A office stock is green certified across 14 cities. In Hong Kong, where only 29% of Grade A office stock is green certified, JLL research found the rental premium for LEED Platinum buildings is 28%, the highest in the region. Seoul, with 37% of offices green certified, is commanding a rental premium between 7% to 22%.
Meanwhile, in Singapore, where 90% of the Grade A office stock is green certified, rental premiums stand between 4% and 9%, with the highest rental premium commanded by buildings certified with BCA Green Mark Gold, Gold Plus or Platinum levels. Among Indian cities, despite high availability of green certified Grade A office stock, the green premium is highest in Mumbai (up to 20%) and lowest in Chennai (up to 12%).
"The business case for retrofitting existing buildings is a strong one. According to our data, the office sector alone holds 333 million square metres of retrofitting potential across seven key cities in Asia Pacific – and the majority of these buildings will still operate in 30 years, hence the need to decarbonise to meet both country and tenant net zero carbon commitment between now and 2050. Retrofitting is not only the quickest and most cost-effective way to accelerate decarbonisation in the built environment, it also is an opportunity for owners to meet the demand for green office spaces. The associated rental premiums reflect occupiers' willingness to pay and reduce the amount of embodied carbon associated with new builds," said Elke Kornalijnslijper, Head of Energy and Sustainability Services, South East Asia, JLL. "More organisations in our region now recognise this, with 63% of Asia Pacific Sustainability leaders agreeing that a significant portion of real estate's future work should be retrofitting legacy buildings for net zero."
According to JLL research, organisations in Asia Pacific are already prioritising efficient heating, ventilation and air conditioning systems (70%), smart and efficient lighting systems (66%) as well as low energy appliances (63%) as part of their retrofitting agenda – with one in two businesses planning to retrofit and refurbish their workplace by 2025.
Methodology
JLL compiled data from 3089 Grade Aoffice buildings in 14 cities across Asia to assess regional and market-specific indicators related to supply and rents in green certified versus non-certified assets. The analysis considered 10 green building certifications, comprising both international and national standards. Other parameters which are part of the dataset include the asset's vintage, location, gross floor area, rental values, vacancy rates, and net absorption. JLL modelled the city-specific datasets using the Hedonic Pricing Model (HPM) to determine the rental premium between two identical buildings, green and non-green certified, when location, age, and amenity factors are held constant.
Learn more here.