(24 September 2021, Hong Kong) The Independent Commission Against Corruption (ICAC), Development Bureau and Construction Industry Council (CIC) co-organised the Integrity Charter Launching Ceremony at CIC-Zero Carbon Park today. The Integrity Charter aims to enhance the awareness of corruption prevention and the corporate governance of the construction companies through implementation of an Integrity Management System, thereby enhancing the long-term competitiveness of the industry.
(按此瀏覽中文版)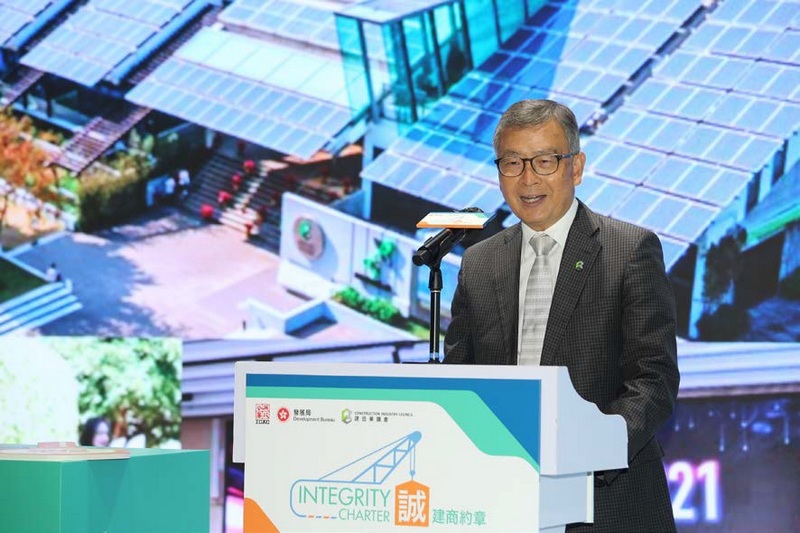 The Launching Ceremony was officiated by Ir LAM Sai-hung, the Permanent Secretary for Development (Works), Mr. Simon PEH, ICAC Commissioner, Mr. CHAN Ka-kui, Chairman of the CIC and Ir Albert CHENG, Executive Director of the CIC. Representatives from the Government Works Departments, public organisations, construction industry trade associations and key contractors joined the pledge to support the Integrity Charter.
Mr. CHAN Ka-kui, Chairman of the CIC, said in his speech, "The CIC launched the Registered Specialist Trade Contractors Scheme (RSTCS) in 2019 with five core elements of registration including safety, management, execution, job experience, and finance. The Development Bureau has applied similar registration criteria to the contractors for public works, suppliers of materials and specialist contractors for public works.
Moreover, the Development Bureau has added 'integrity management' to the registration criteria. The CIC followed suit and 'integrity management' was introduced to the RSTCS in September 2021. The above actions demonstrated the determination to eliminate shell companies and to promote integrity among the lists of contractors and subcontractors under the Development Bureau and the CIC.
The Integrity Charter covers three components, namely, integrity policy, integrity training and integrity risk management. Participating companies shall implement an integrity policy and arrange senior management staff to attend integrity training. The ICAC will offer professional support for free including integrity training and integrity risk management advisory services to the participating companies.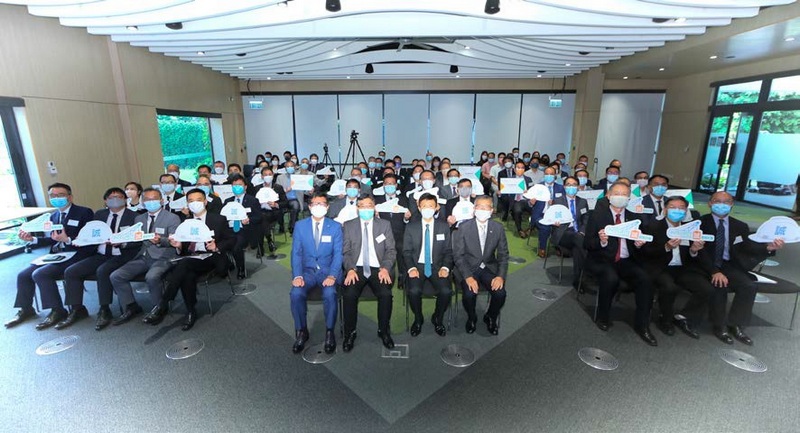 For details, please visit the dedicated webpage of ICAC corruption prevention advisory services (https://icac.hk/uAa7u).